When a car has a good backstory attached to it, it really gives it some character. Not that a 1970 Pandem-kitted Chevy Camaro really needs any help in that department.
Its owner, and head honcho of Hardcore Tokyo, Junichi Takahashi (better known as Jun) also oozes character. The Camaro is Jun-san's personal project influenced by a lifetime digesting Japanese and American punk culture. It's about as far from his R33 drift car as you could get, but both are incarnations of Jun-san's eclectic tastes and appreciation of all car culture.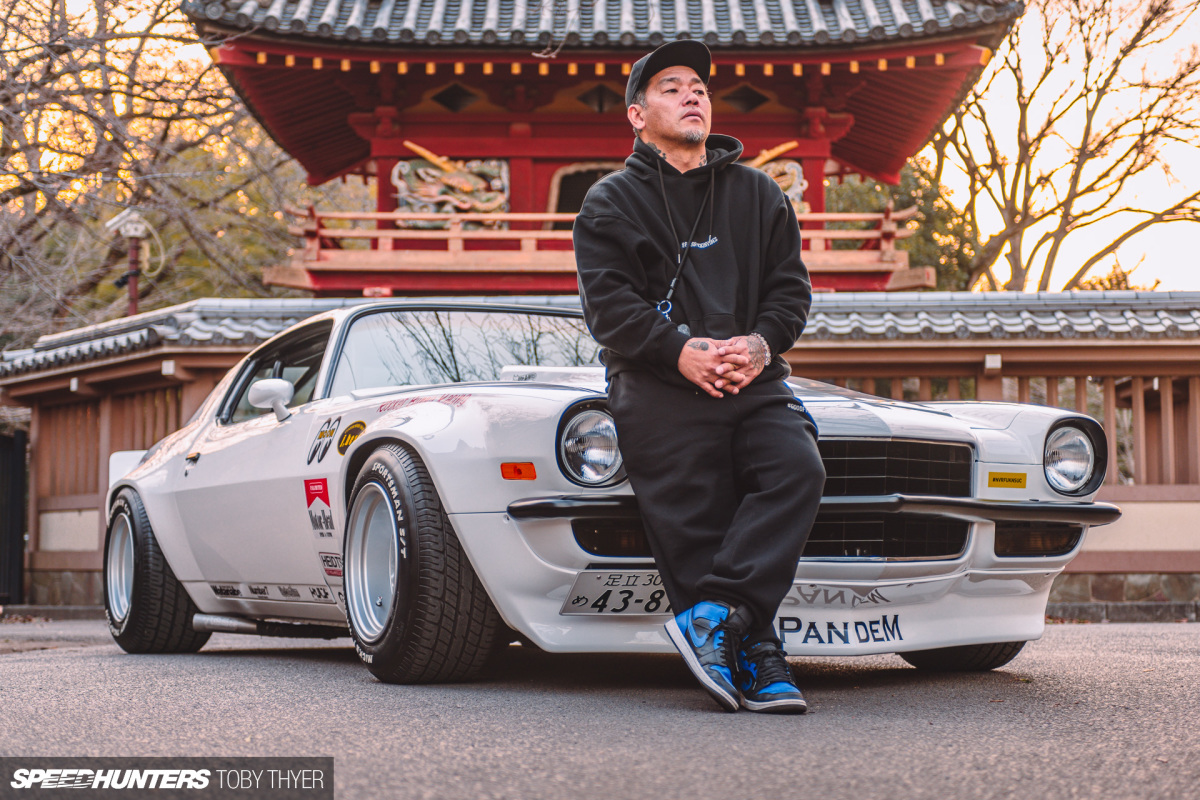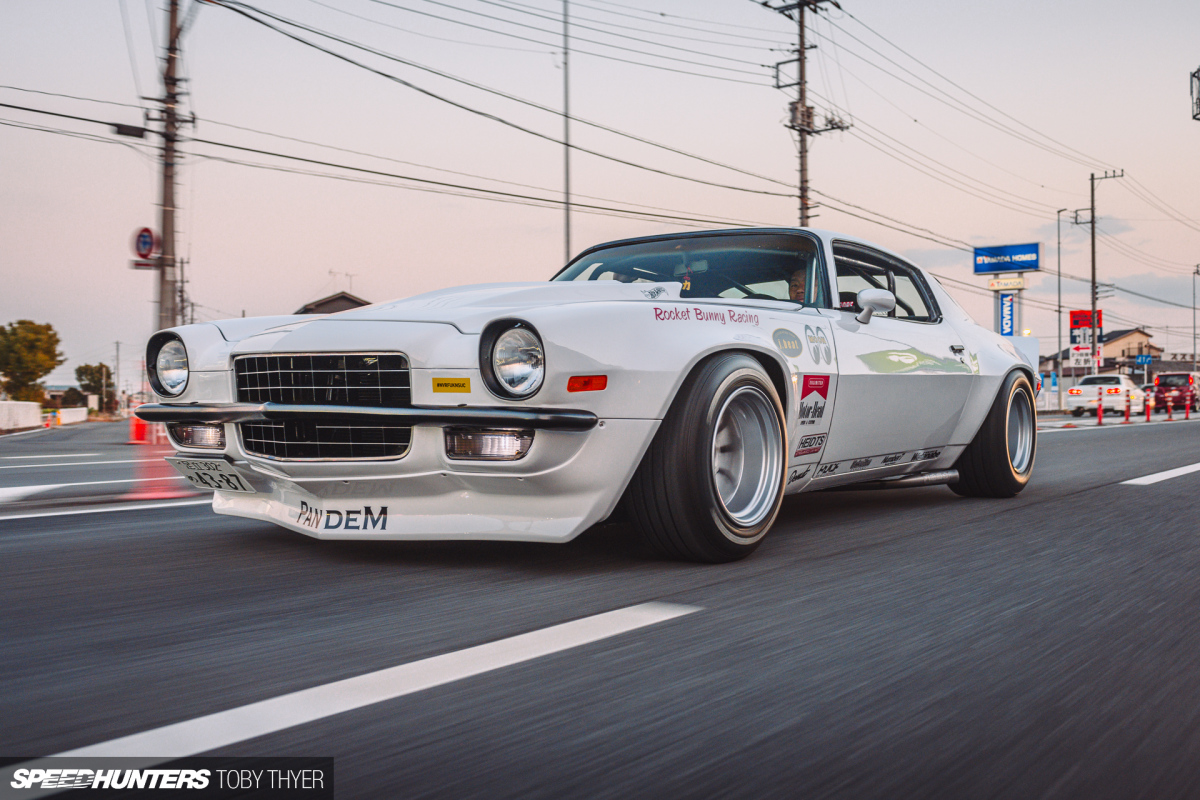 Jun-san spent his 30s living in New York City, returning to Japan every three months to renew his passport. While based stateside, he became heavily influenced by the US drag racing scene, and became particularly excited by an 1/8th mile Outlaw class for muscle cars, which were limited to small 26×8.5 rear tyres.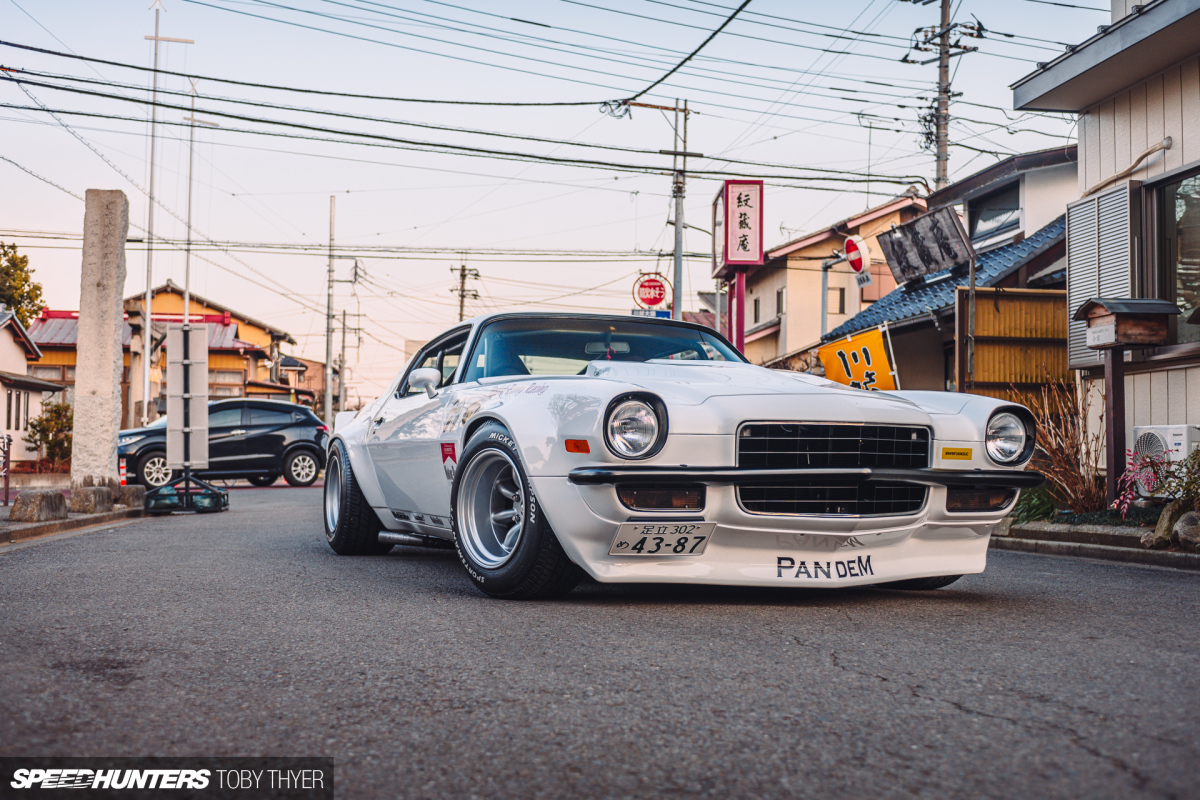 This was back in the mid-2000s, when drag racing was still big in Japan, so when Jun-san finally returned to his homeland, he wasted no time seeking out a 3rd generation 1990 Camaro Z28, and then headed for the nearest drag strip.
After a 10-year run, the Z28 was sentenced to the scrappers and Jun-san picked up the second-gen '70 Camaro you see here. But this is where the story takes a turn. Call it fate if you will, but there's every possibility that if things had of gone differently, the car may not have materialised into the beast it is today.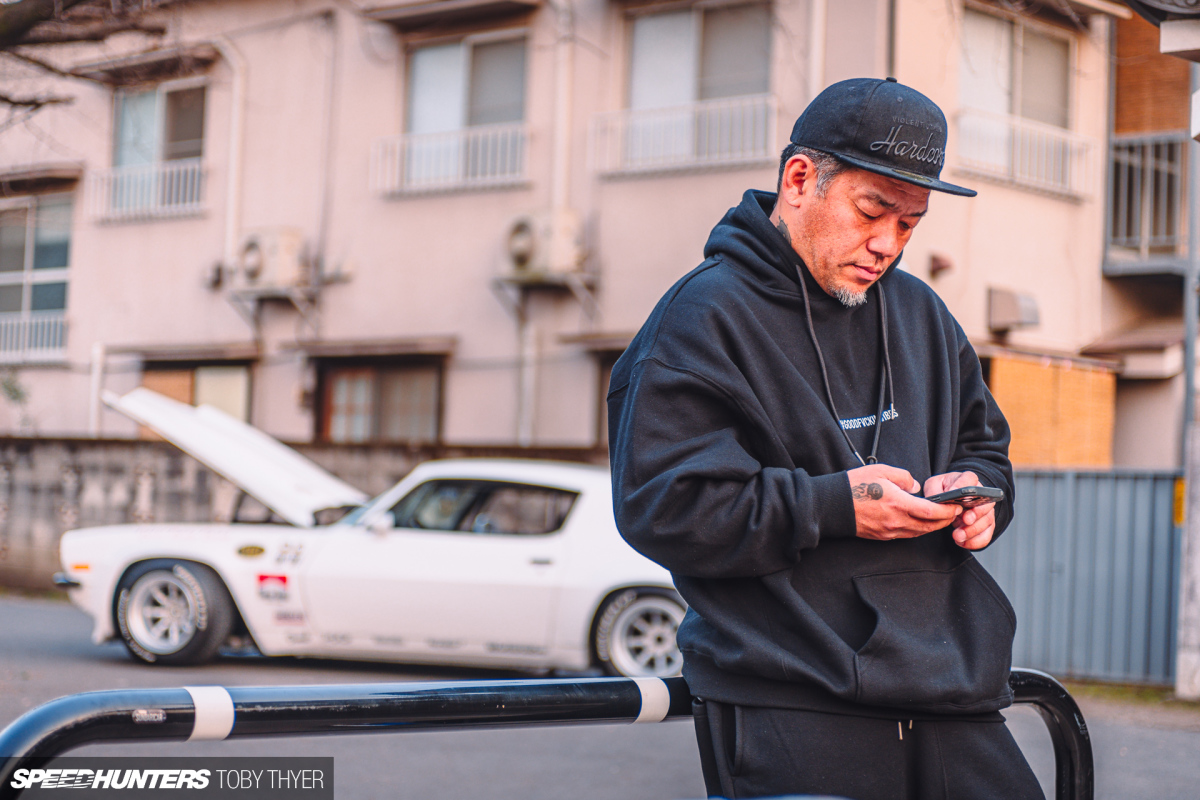 It all went sour the moment after Jun purchased the Camaro. As in most countries, a transfer of ownership needs to be completed when a sale is made, but unbeknownst to Jun-san at the time, the Camaro wasn't coming with any official documentation – it had been lost. He and the seller had an immediate diversion of parallel views and subsequently lost any line of communication, essentially leaving Jun-san with a giant muscle car-shaped paperweight.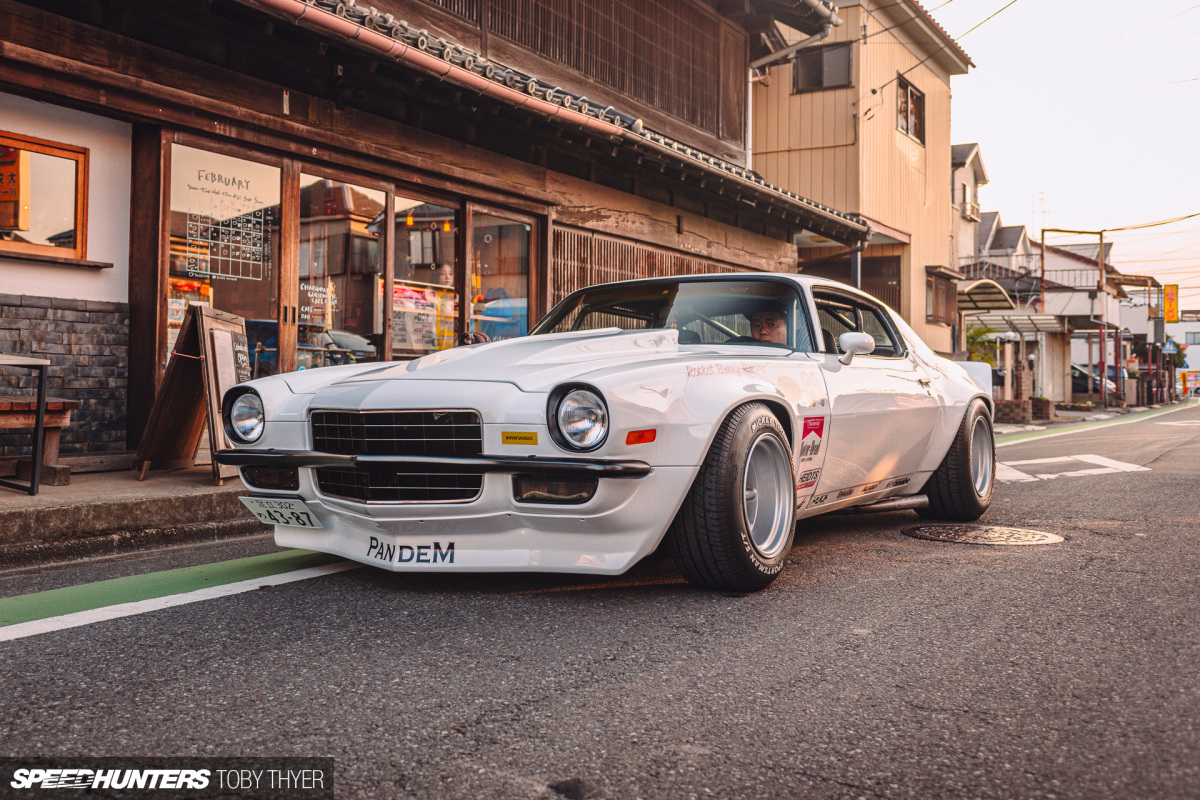 In order for Jun-san to register the Camaro in his name, it was now up to him to track down the car's last registered owner and have them reissue new documents. This eventually happened – it just took 10 long years!
Throughout this time though, Jun-san never lost faith and started rebuilding the car anyway – something his good friend Kei Miura from TRA Kyoto – the company behind Rocket Bunny/Pandem – ultimately played a big part in it.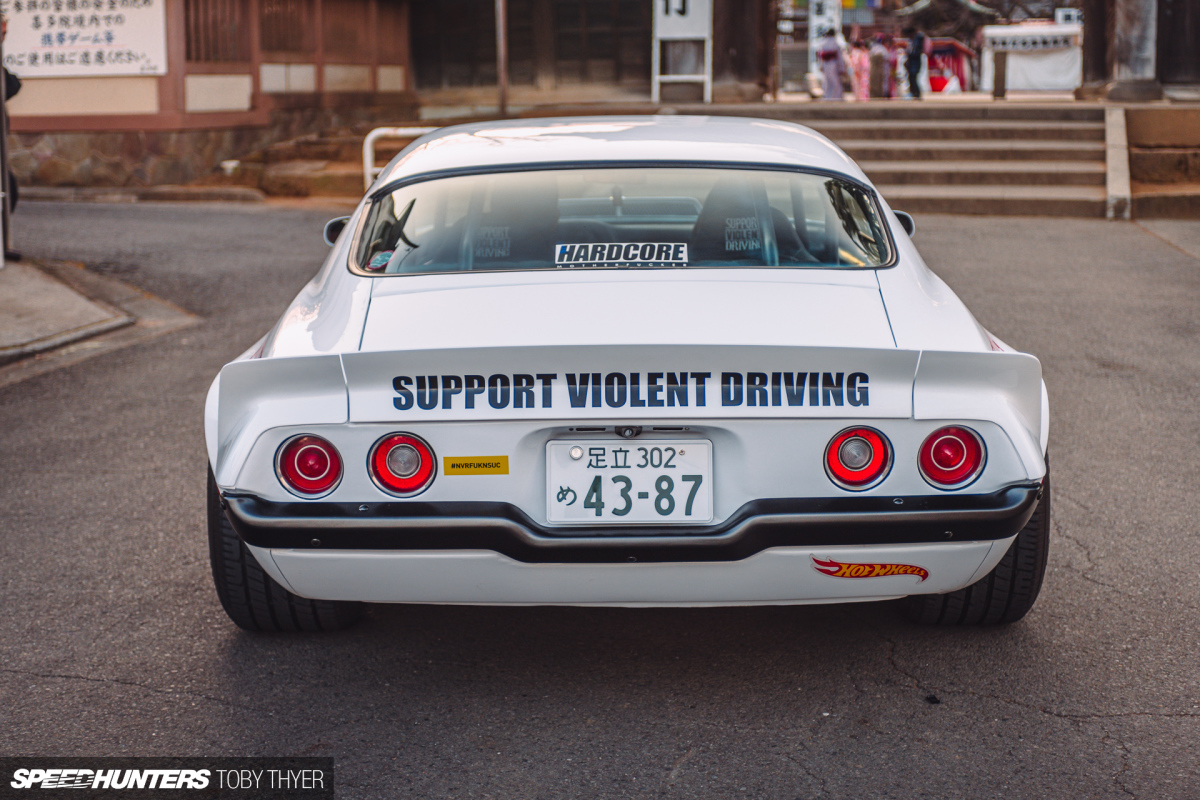 Both Jun-san and Miura-san have spent considerable time outside Japan, collecting experiences, perspectives and ideas from across the world. The Camaro is just as well travelled, and having lived in Japan almost half its life now, you could say it's probably more Japanese than it is American.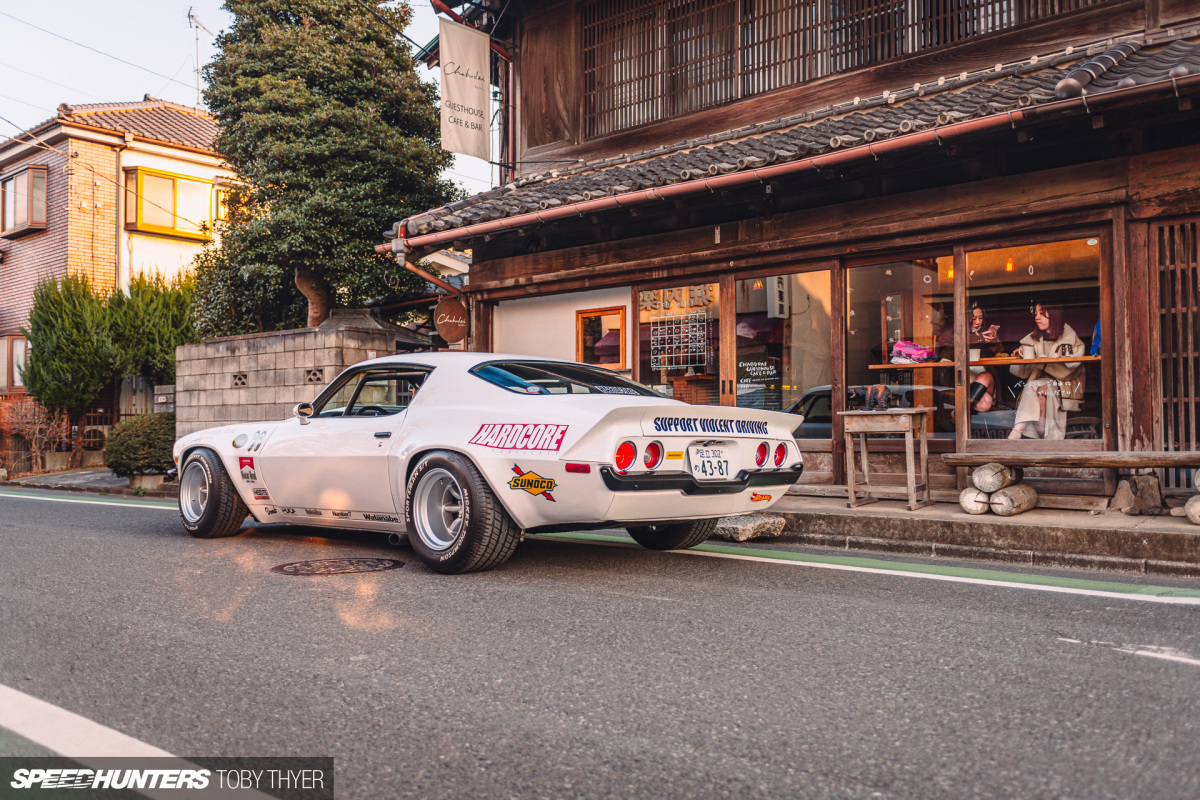 As the paired lounged around TRA Kyoto thinking about what to build for the 2023 Tokyo Auto Salon, Jun-san confessed he had a Camaro stashed away. Miura-san also had a confession: He had long admired Trans Am and NASCAR racers, and had always wanted to design and manufacture Pandem body kits for select muscle cars. The pair agreed on the theme and Miura-san purchased a Pontiac Firebird the very next day.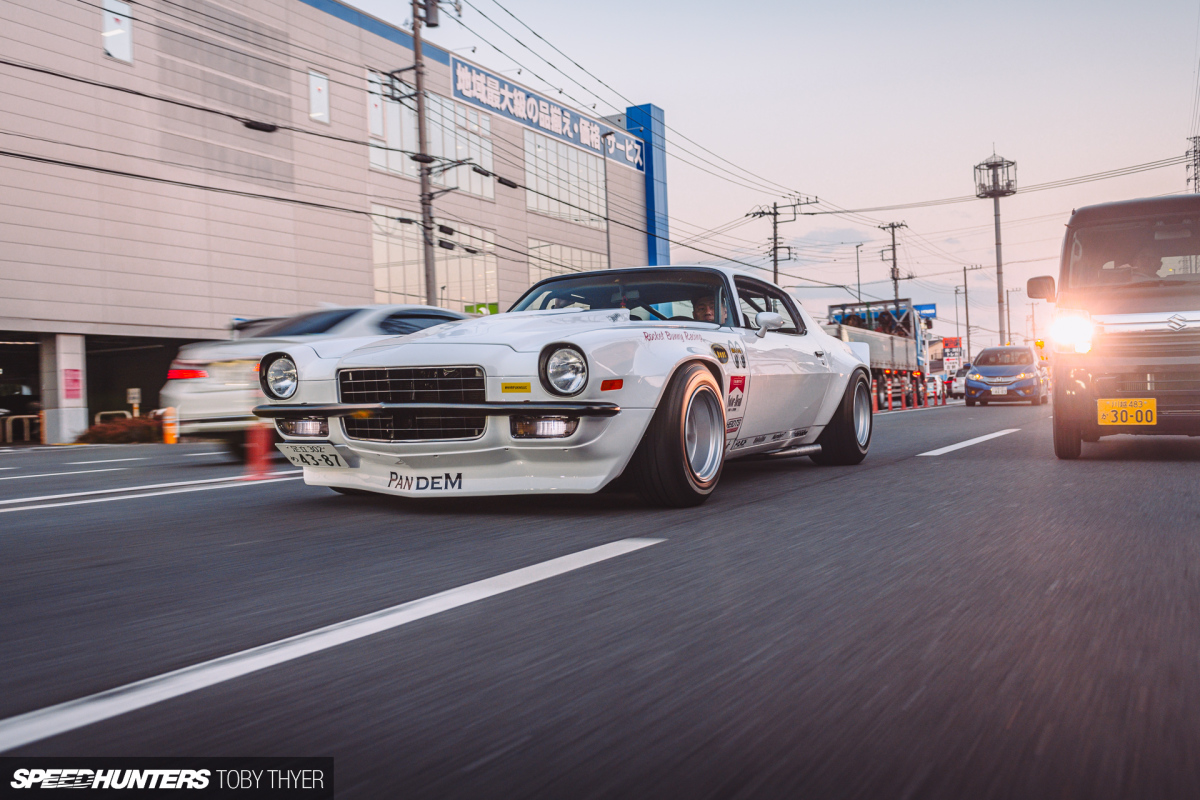 Over the next year, over fenders, spoilers and lips were designed for no less than four American muscle cars – Miura-san's Firebird, Jun-san's Camaro, plus a Mustang and Corvette, all of which made their debut at TAS 2023.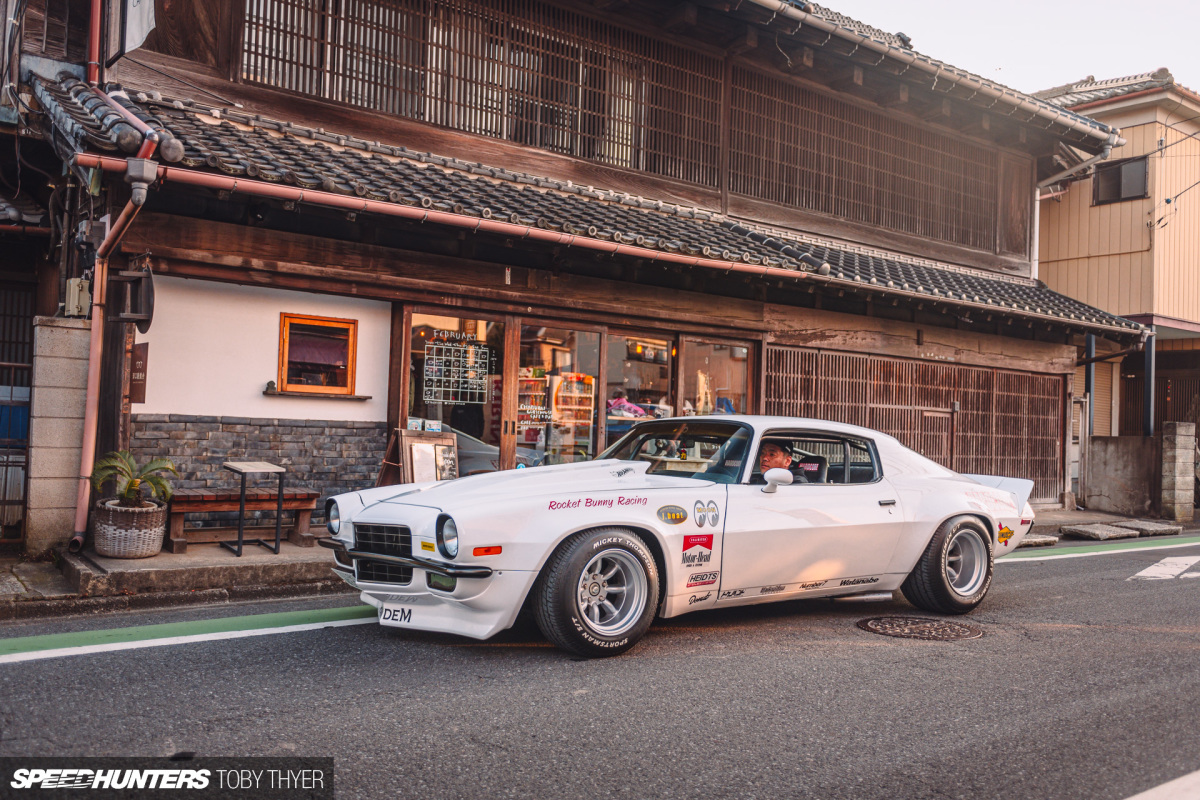 Both the Firebird and the Camaro feature smoothly-contoured fender flares, something a little different to the bolt-on style we all know. Jun-san says that they wanted to pay homage to the wide and smooth style of '70s muscle car racers, which is timeless, and I think we can all agree that it's worked very well.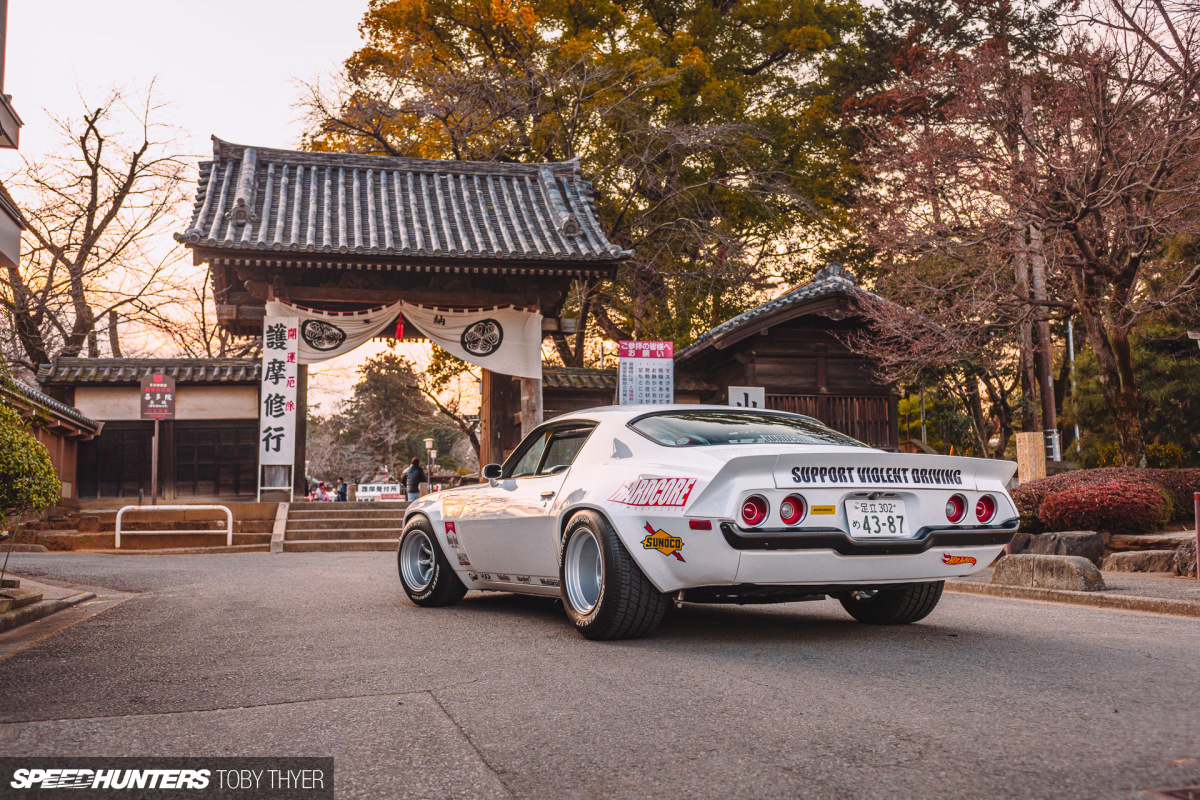 The 'Pandem 70 Camaro' went under the knife at J.Beat Custom Shop in Saitama, who carefully blended the Pandem FRP onto the body before respraying the whole car pure white.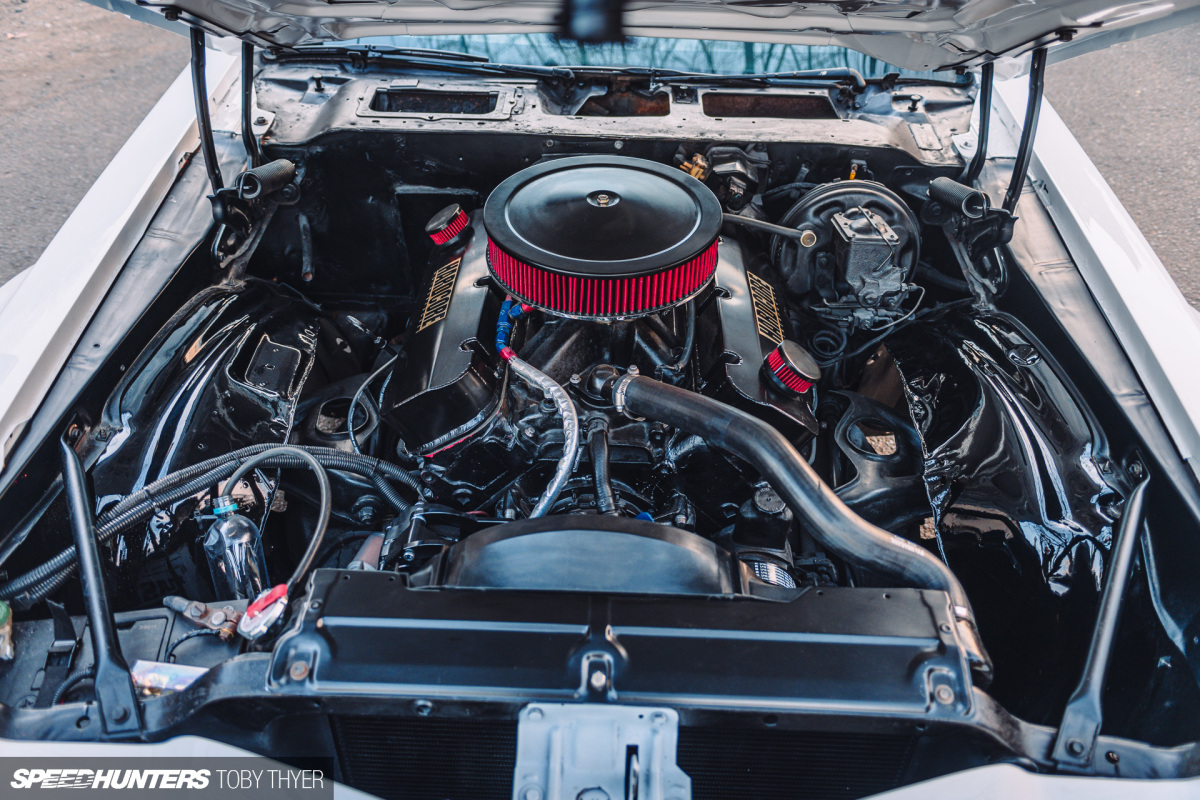 Under the hood, old school drag-spec muscle car vibes are strong. The 402ci big block V8 is mated to a Muncie 4-speed transmission and a 12-bolt diff with an LSD and 3.97 final drive. Custom valve covers are finished off with laser-etched logos, just in case you forget what you're looking at.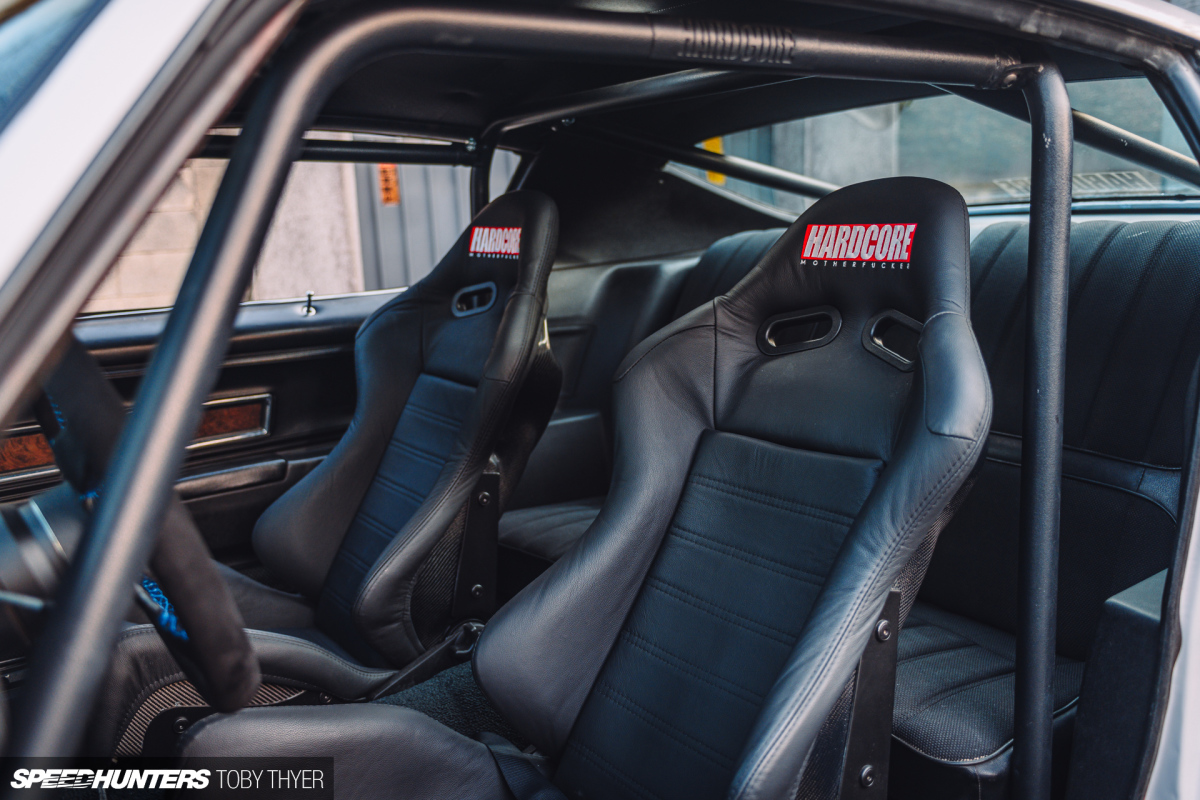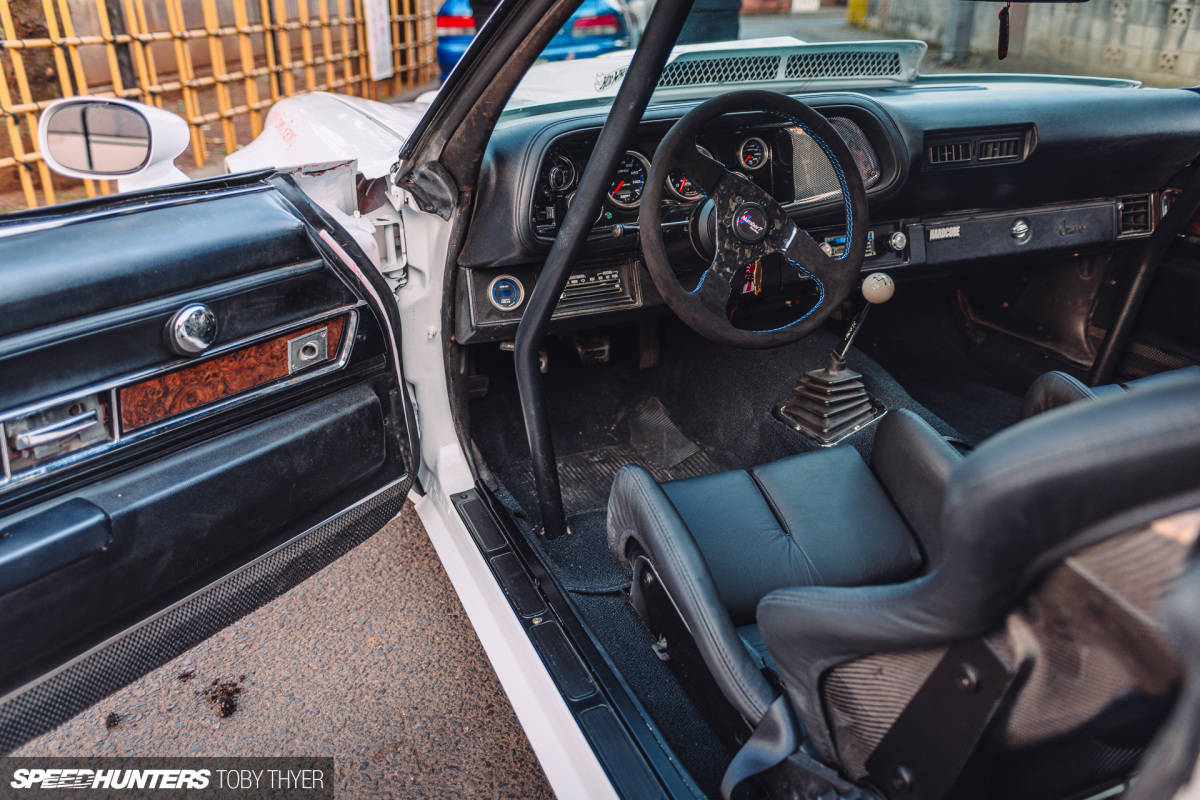 When I first saw pictures of the car, I wondered why the roll cage was so tight against the steering wheel. 'Surely that must be a pain?' I thought. It turns out, this is another nod to muscle car history, as the roll cages in old Trans Am race cars were built this way. You have to love the authenticity.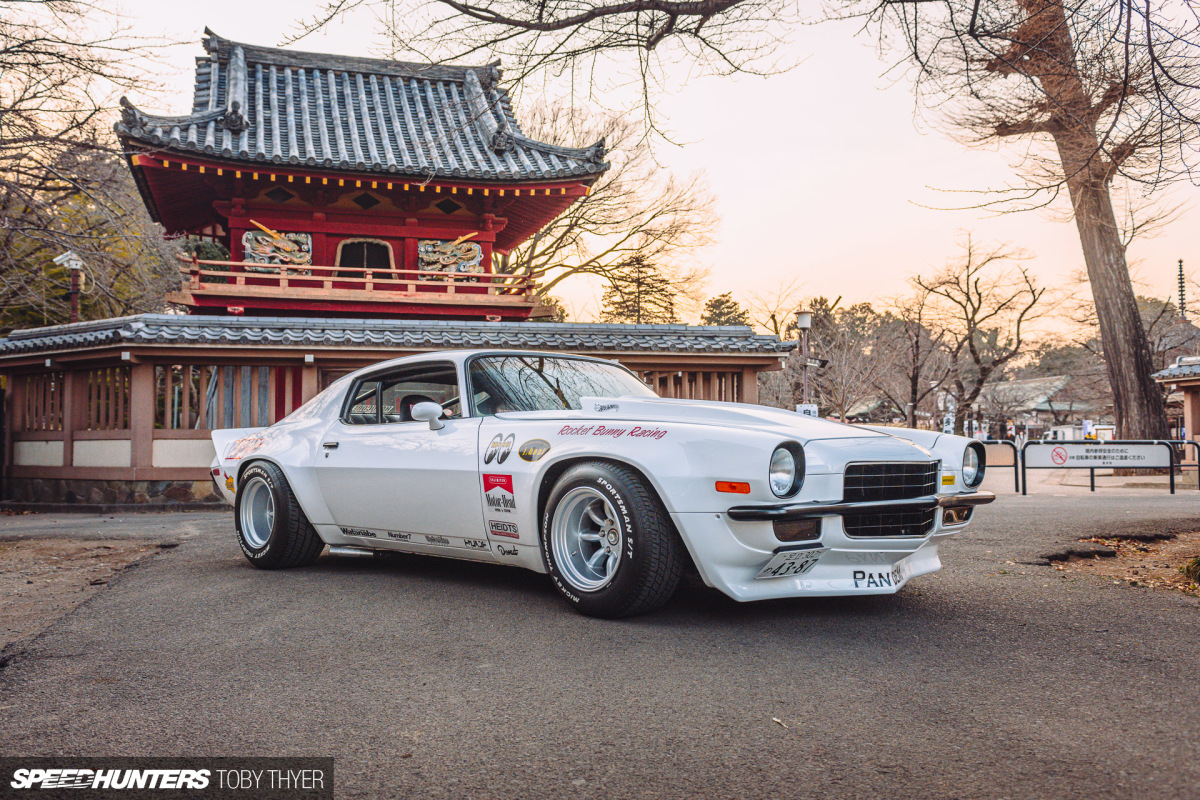 The Camaro looks nothing short of menacing. An updated Heidts 4-link suspension kit and the classic, crazy-wide RS Watanabe Eight Spoke wheels – measuring 15×10.5-inch and 15×12-inch front and rear respectively, and wrapped up in Mickey Thompson rubber – improve the appearance and drivability of the car considerably.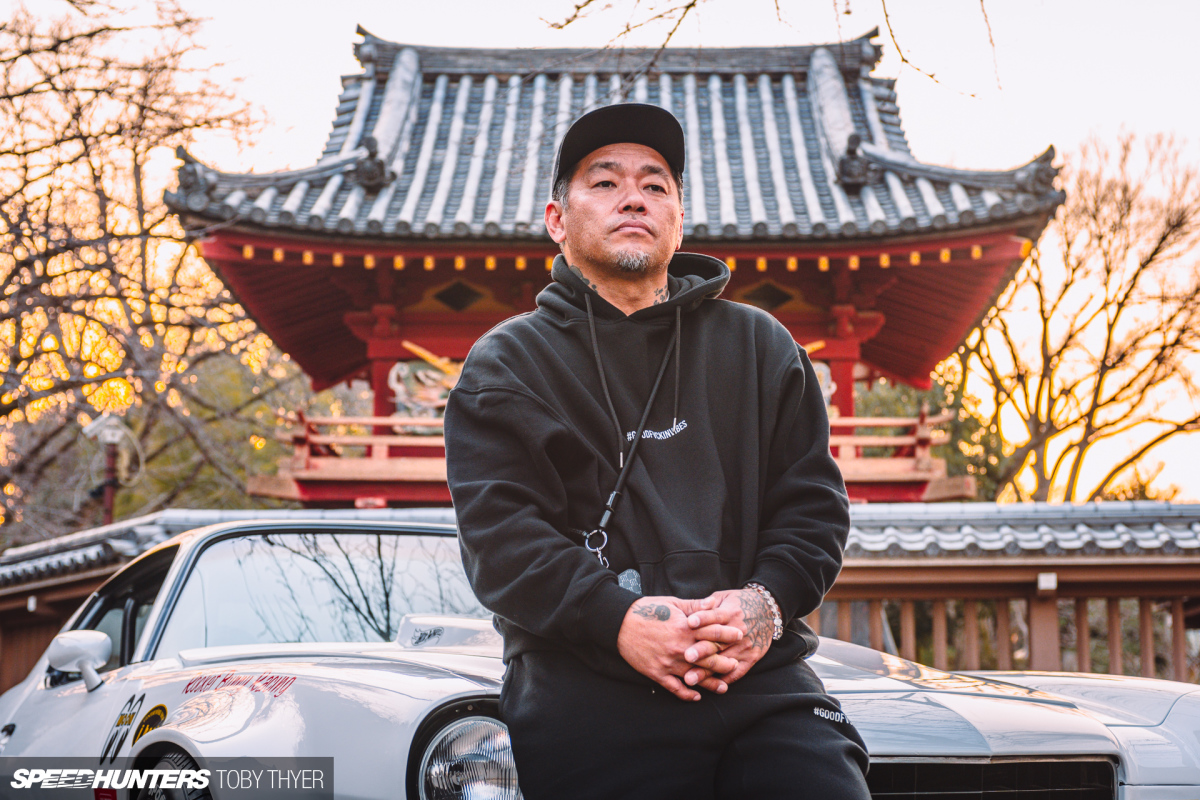 Everything about Jun-san's Camaro is perfect – its new proportions, its stance, the wheel and tyre fitment, and the sound.
This is a modified American muscle car with a custom Japanese twist, and after 15 years of ownership – but just two years of registration – Jun-san is finally making up for lost time – behind the wheel of course.
Toby Thyer
Instagram _tobinsta_
tobythyer.co.uk