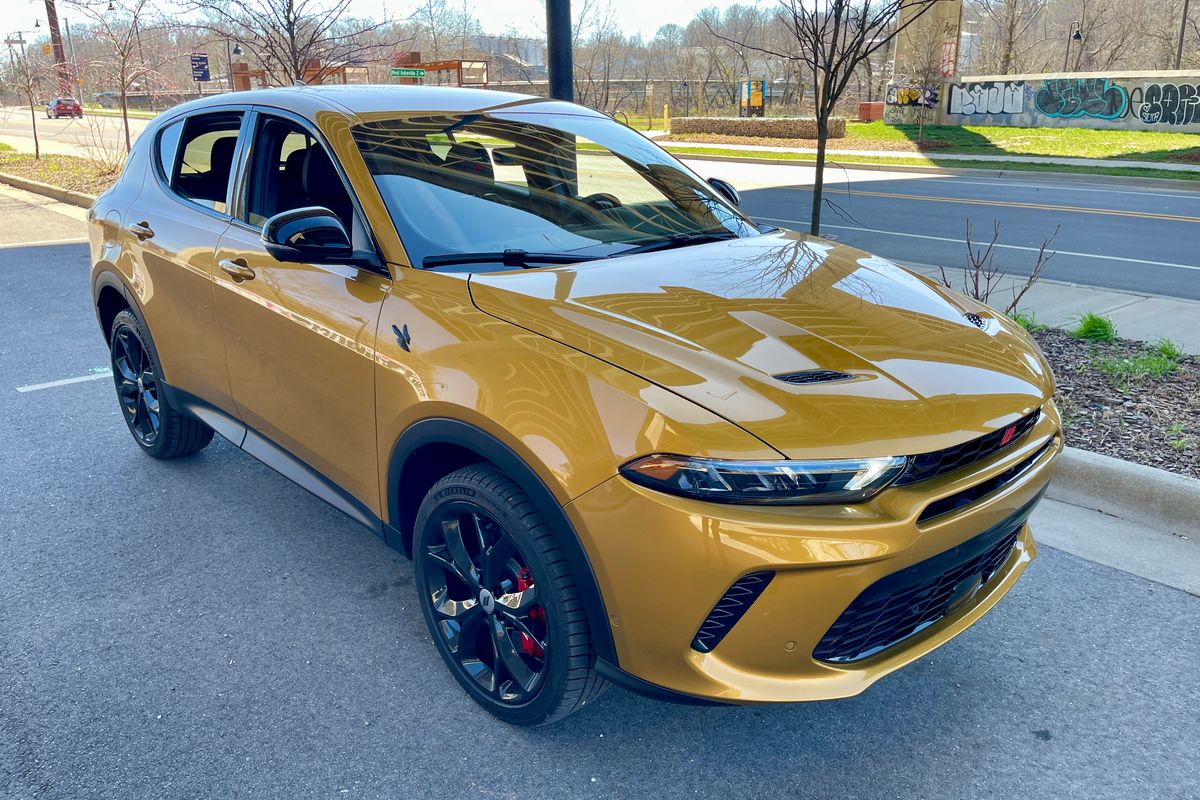 It's better than it has any right to be. That was my first thought after whipping the 2023 Dodge Hornet GT through a wonderfully curated route that took us through the hills of North Carolina. The 2023 Dodge Hornet GT all-wheel drive and its plug-in R/T sibling are the first small vehicles in the Dodge brand lineup since the much-maligned Caliber and, most recently, the underwhelming Dodge Dart. Unlike its two predecessors though, the 2023 Hornet packs a well-thought-out interior, smart styling, great technology, and driving dynamics that are sure to set it apart from the competition.
Visually, the Hornet GT Plus is a handsome little bugger. It's not breaking new ground, but instead plays it safe by incorporating solid Dodge-based design elements that fans of the brand will enjoy. The front fascia, for instance, uses cues from the Durango such as large lower air callouts, while the hood slots in functional air extractors for the 2.0-liter turbocharged four-cylinder. Out back, a taillight treatment spans the width of the Hornet's tailgate and into the rear quarters and flows nicely. Because our Hornet GT Plus was also equipped with the Track Pack, we were also treated to blacked-out 20-inch wheels wearing sticky 235/40 Michelin PS4 all-season tires.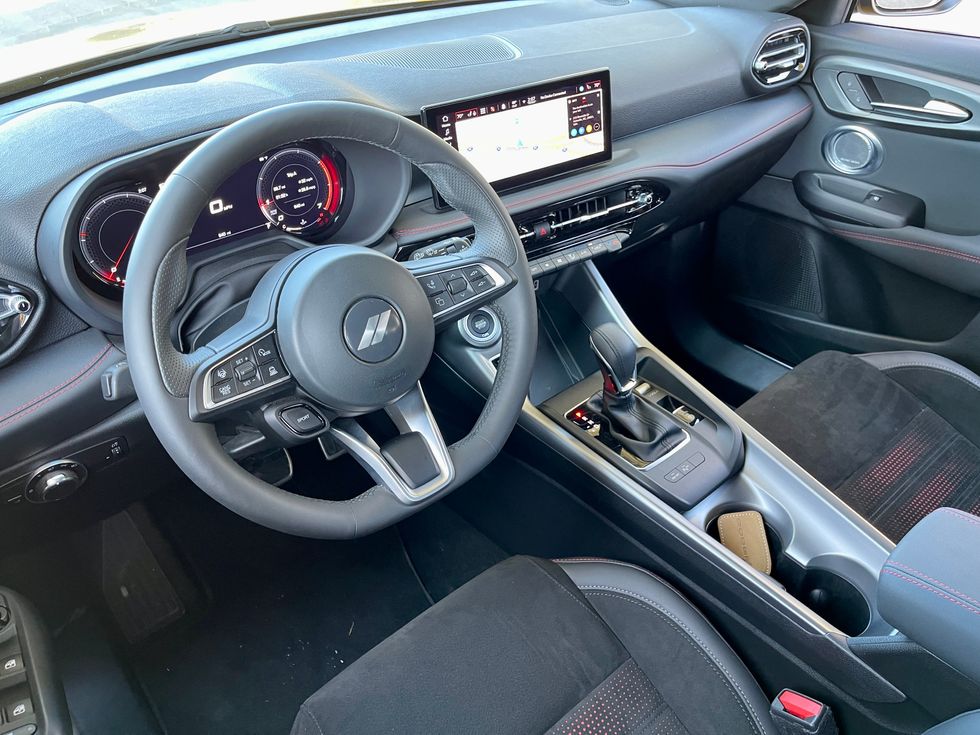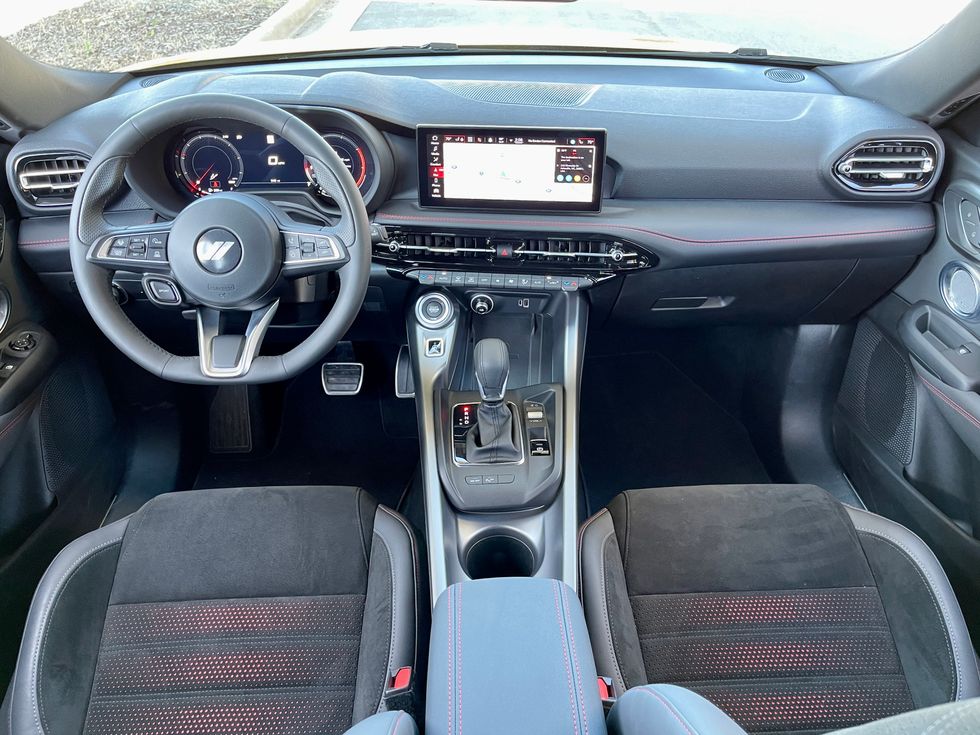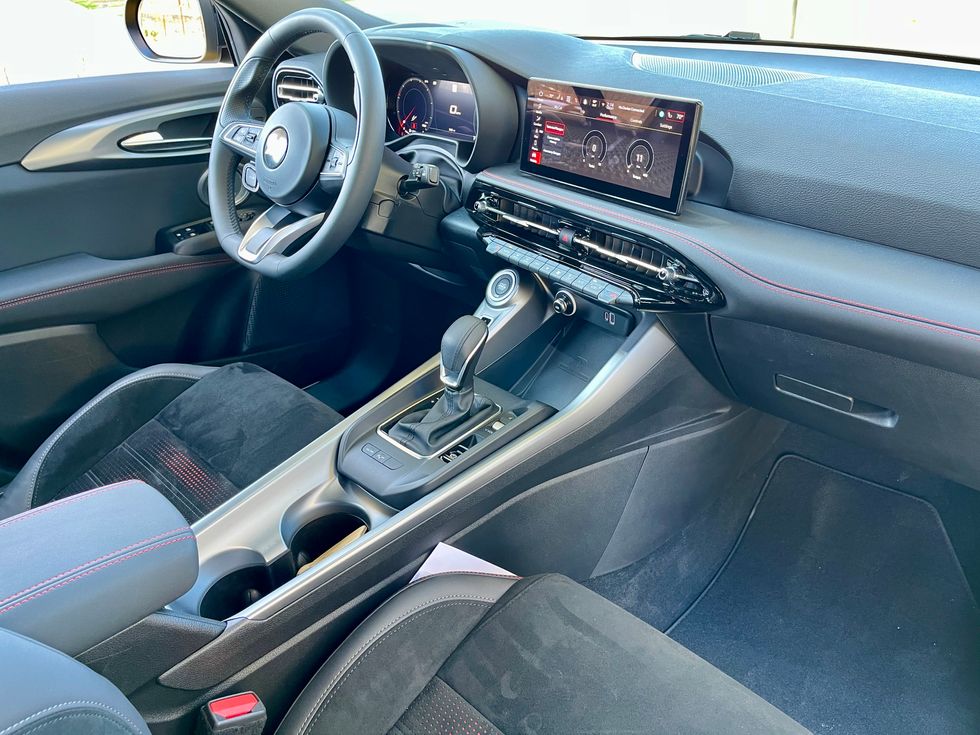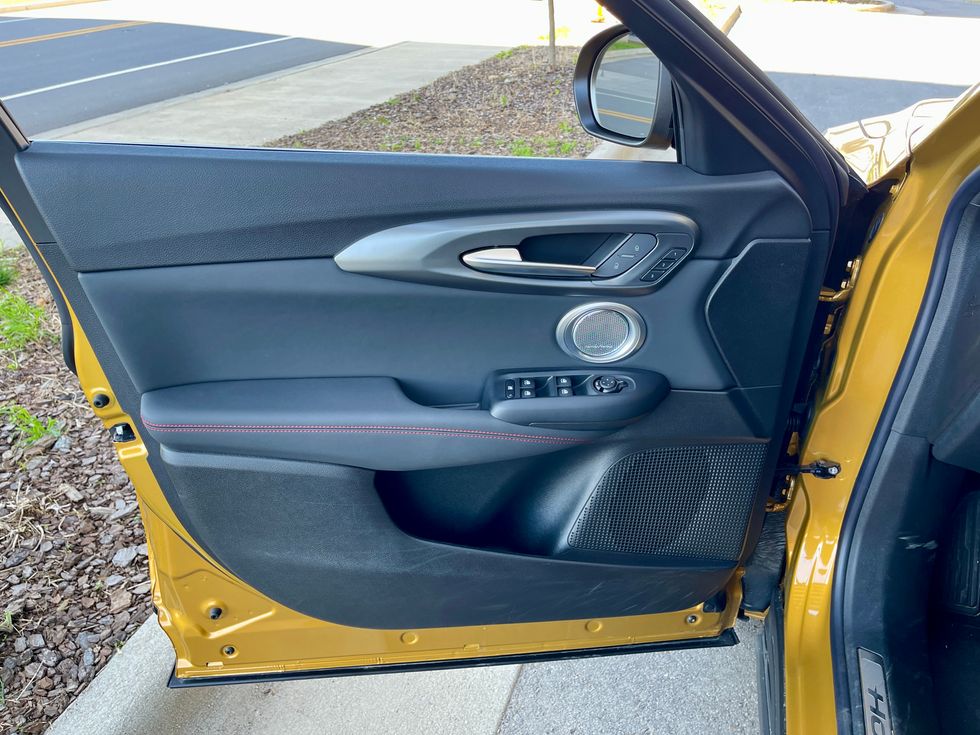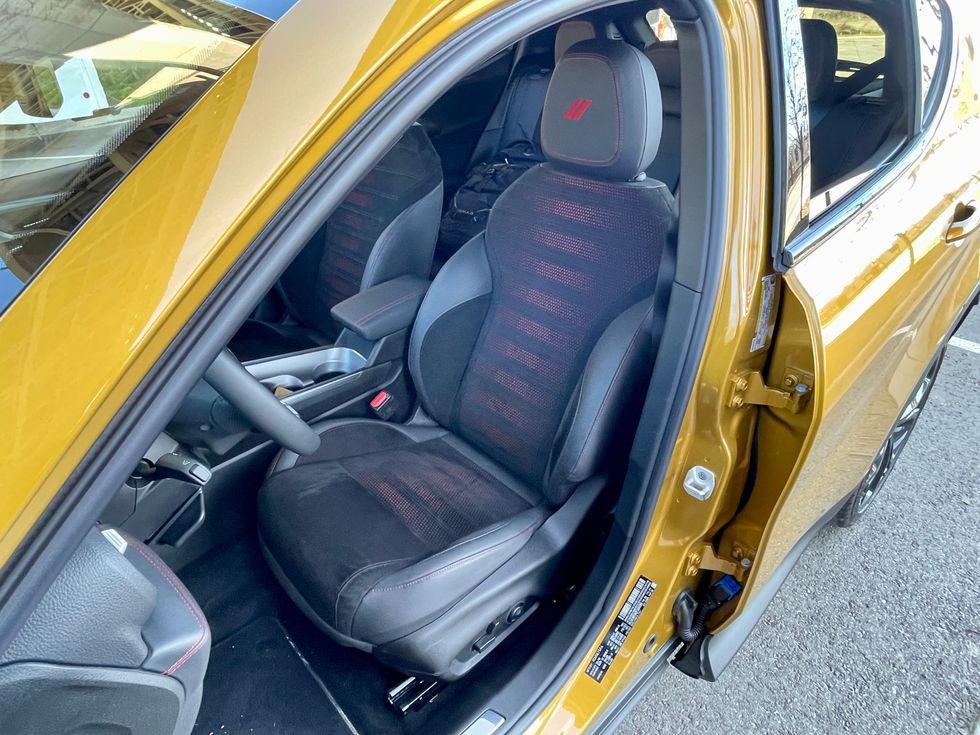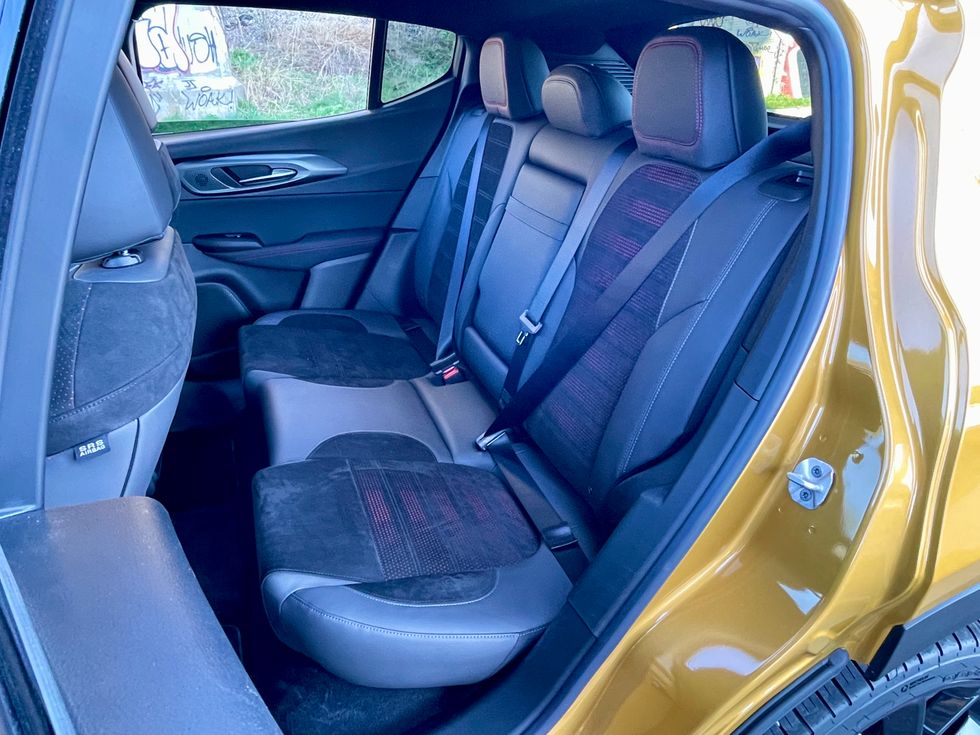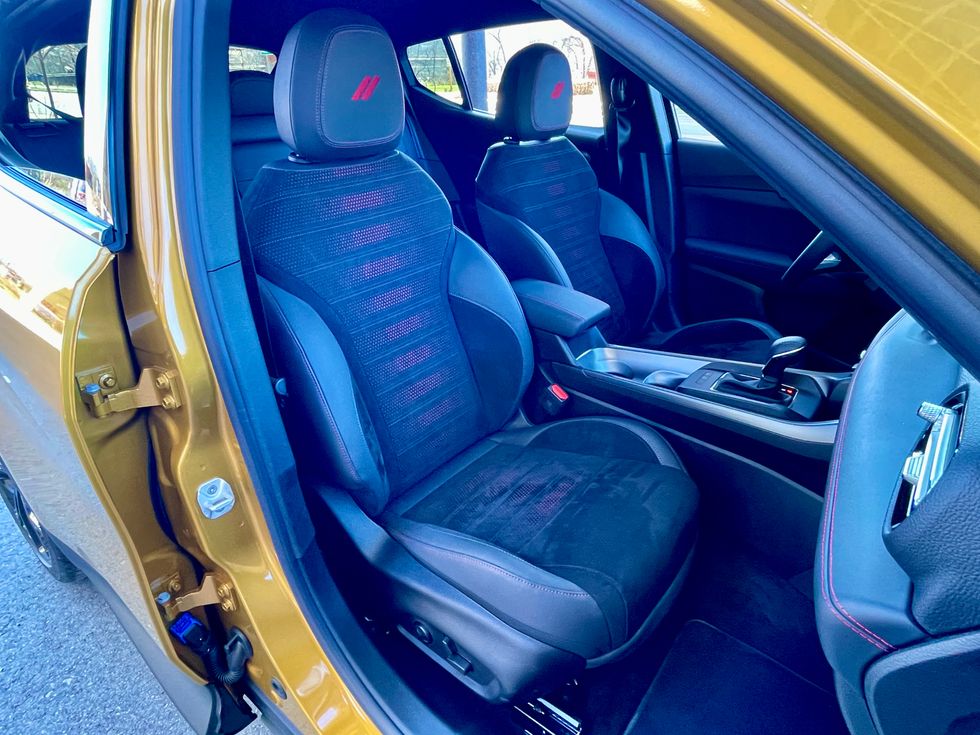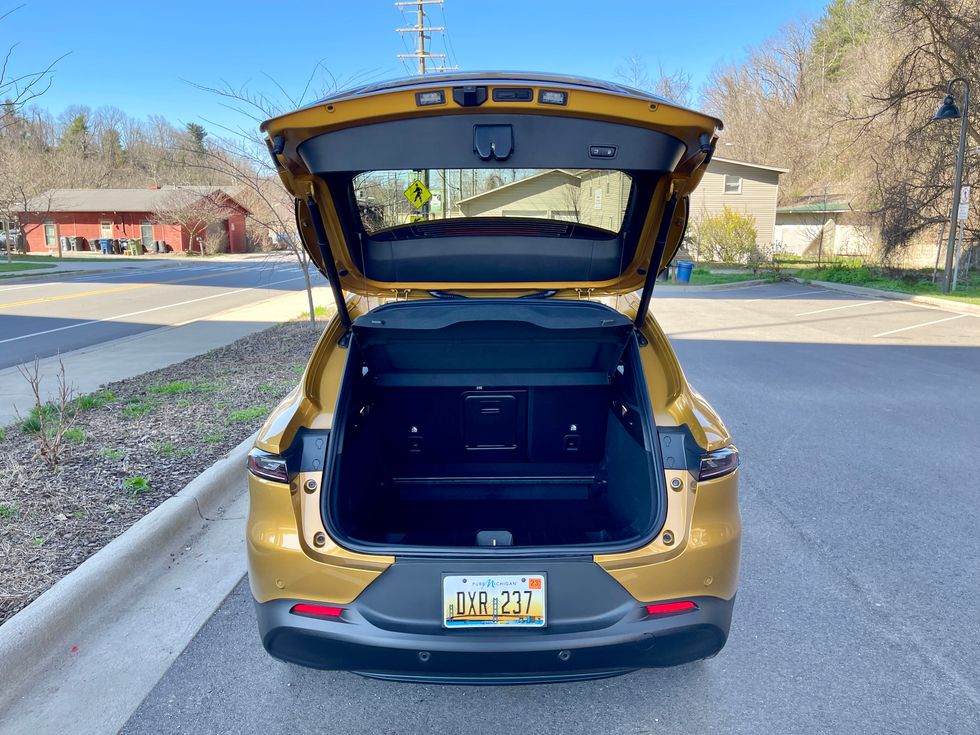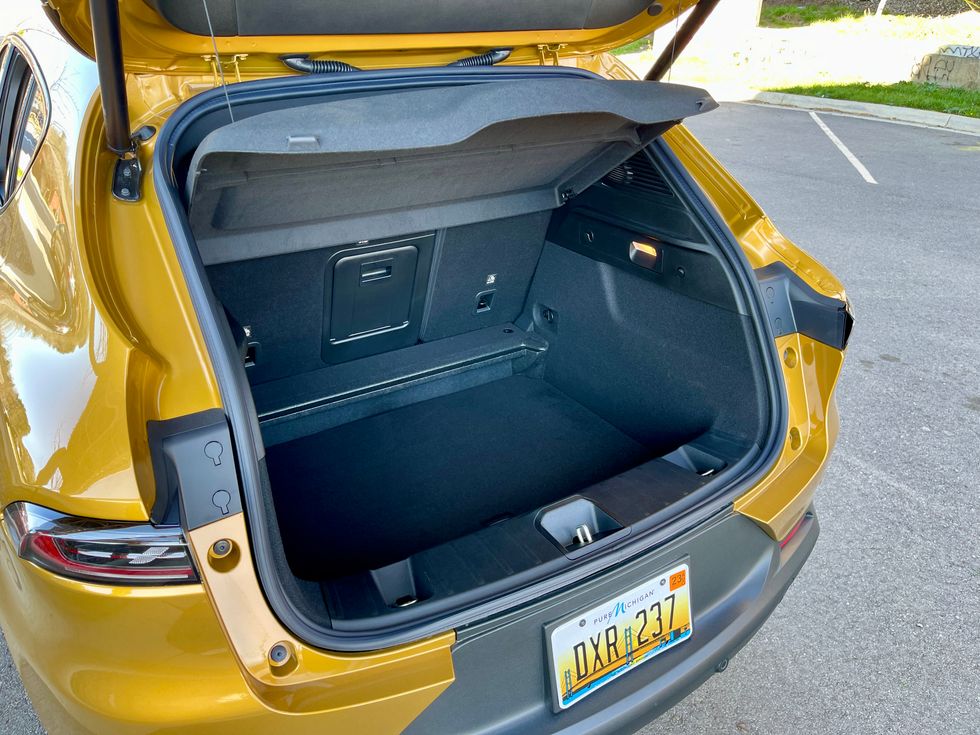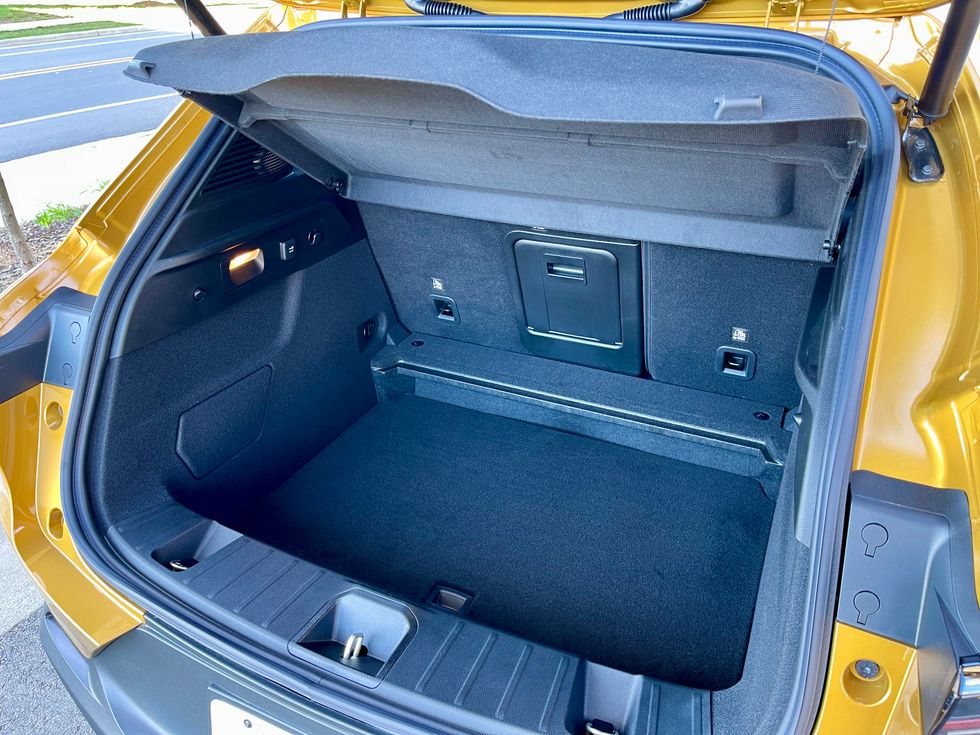 As a larger driver (6'4" | 240-pounds), interior comfort is always a concern. However, upon entering the cabin I was pleasantly surprised. For starters, the center console in the Hornet is narrower than expected, allowing for extra legroom. The leather and Alcantara sport seats are pretty good as well, and with great lumbar and lateral support, along with electronic adjustability, they kept my large frame in place while going through the corners. Then there's the leather-wrapped flat-bottomed steering wheel which offers great hand feel while incorporating operating controls for Hornet's main customizable cluster and audio system. Dodge also did a nice job balancing both traditional button and touchscreen technology in a way that we think most drivers will appreciate.
Rear passenger room is also fine for normal sized adults, and parents will have no problem installing booster or car seats for smaller children. Turns out the Hornet is also practical as well with the rear storage compartment offering up to 27.0 cubic feet with the rear seats up and 54.7 when they're folded flat. It's not the largest in the segment, but it's also far from the smallest.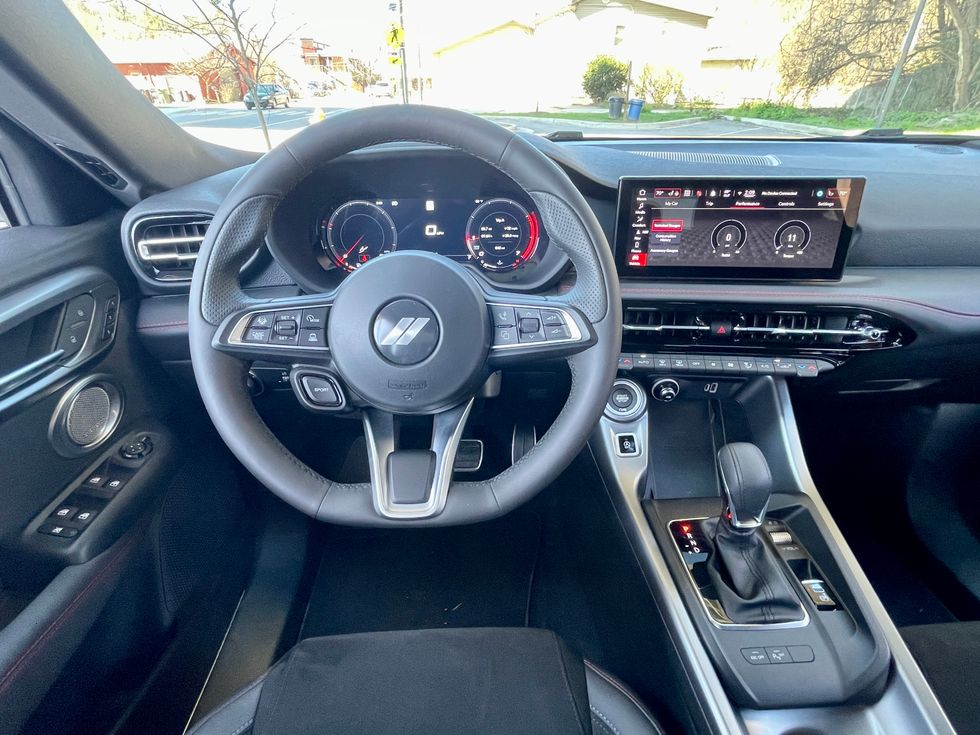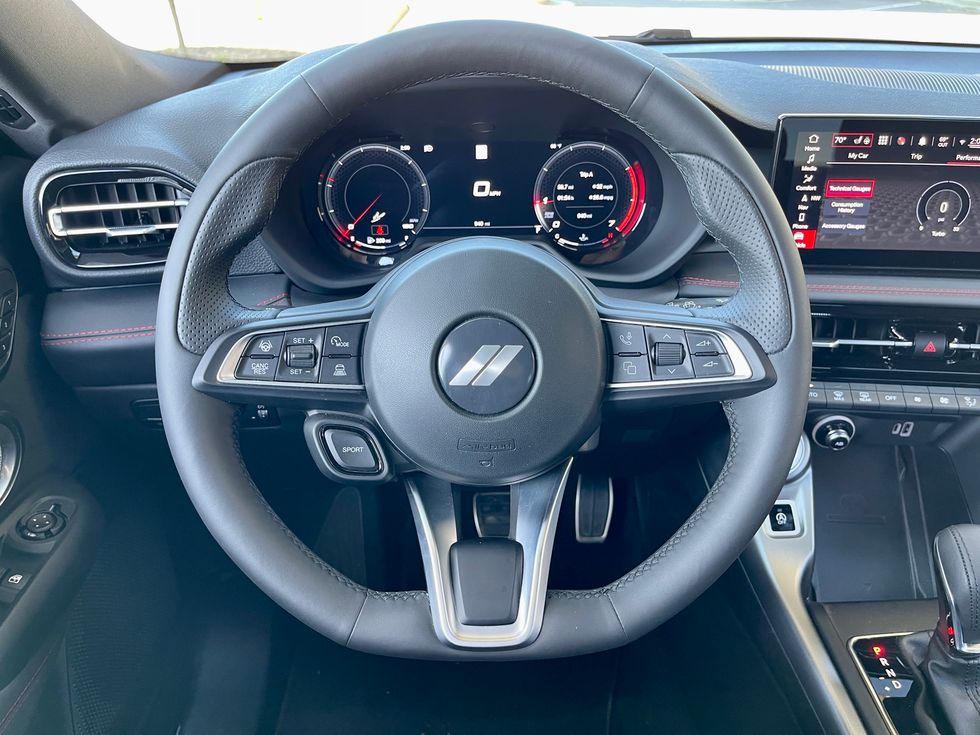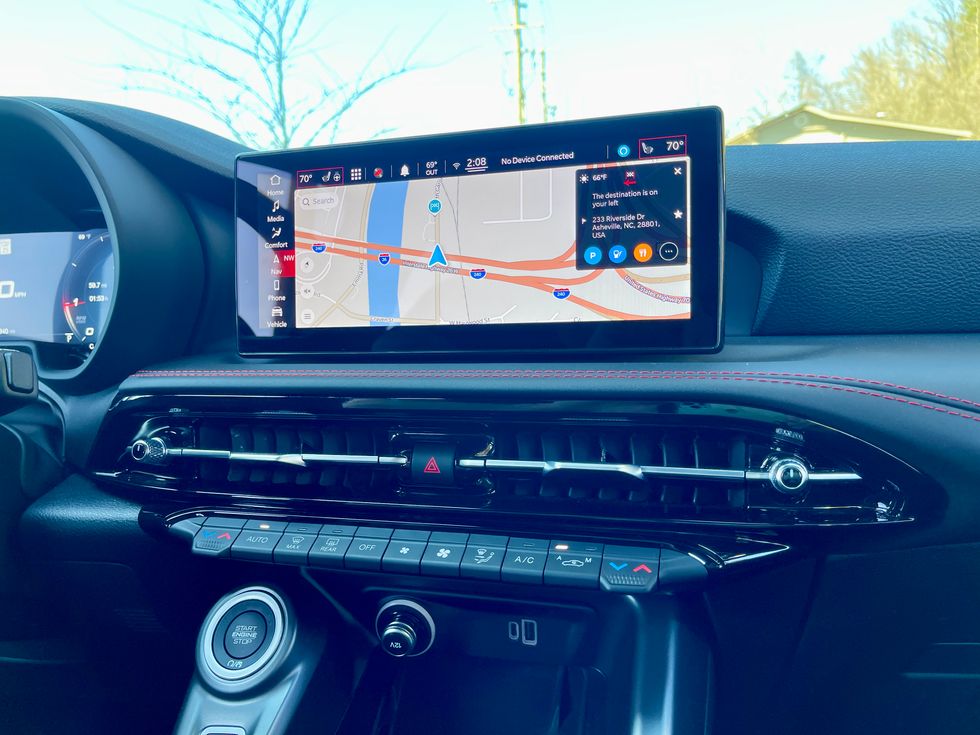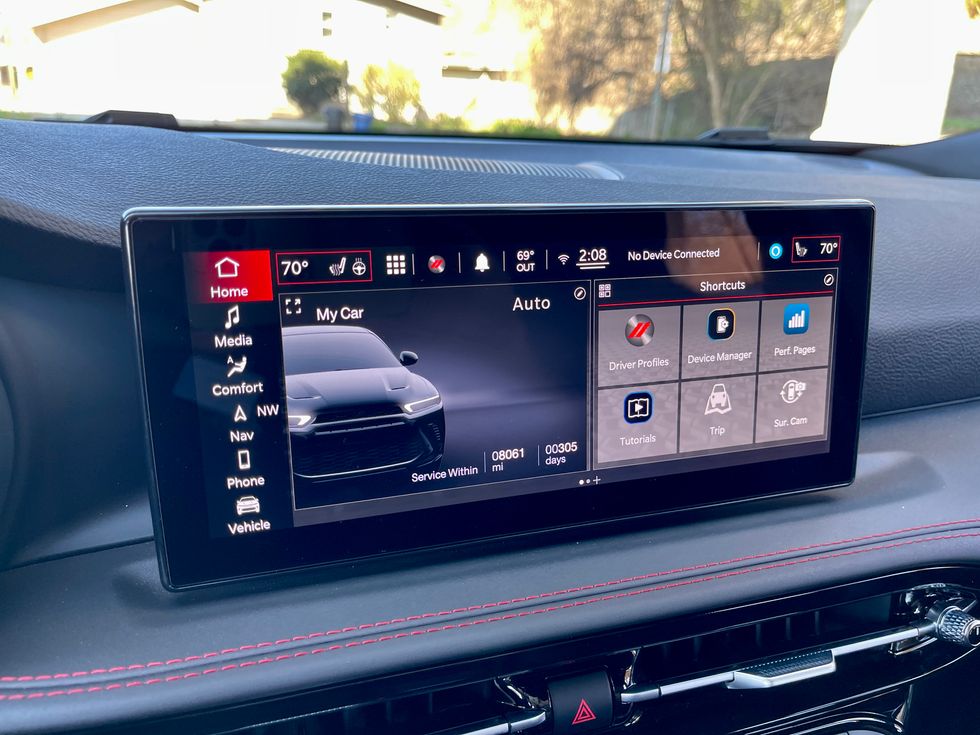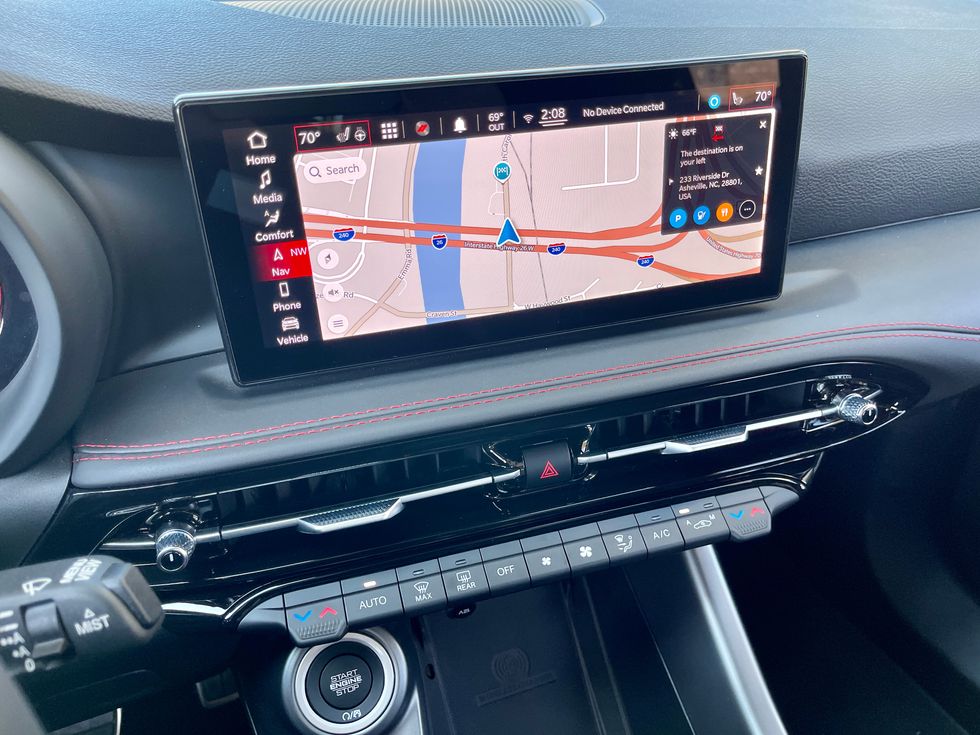 Once settled in, the driver can then take in the rest of the cabin. The 12.3-inch main dash screen is multi-configurable and well thought out, while the 10.25-inch center-mounted touchscreen is canted seven degrees towards the driver. And while that may not seem like much, it does in fact make it more centric to the drivers view and is a nice touch. Additionally, that 10.25-inch touchscreen is also positioned at the same level as the main dash, which alleviates the driver having to look down for additional information.
Dodge's Uconnect 5 infotainment is a wonderful evolution of the previous version. It offers wireless Android Auto and Apple CarPlay, Amazon Alexa, access to a killer 14-speaker Harmon Kardon 465-watt sound system, along with just about every bit of information you could ever want on the vehicle. It's also intuitive to use and adds to the overall sportiness of the Hornet. Soft touch plastics, leather, and nice double-stitched elements can be found throughout the cabin and do a lot to give the Hornet GT Plus an upscale feel.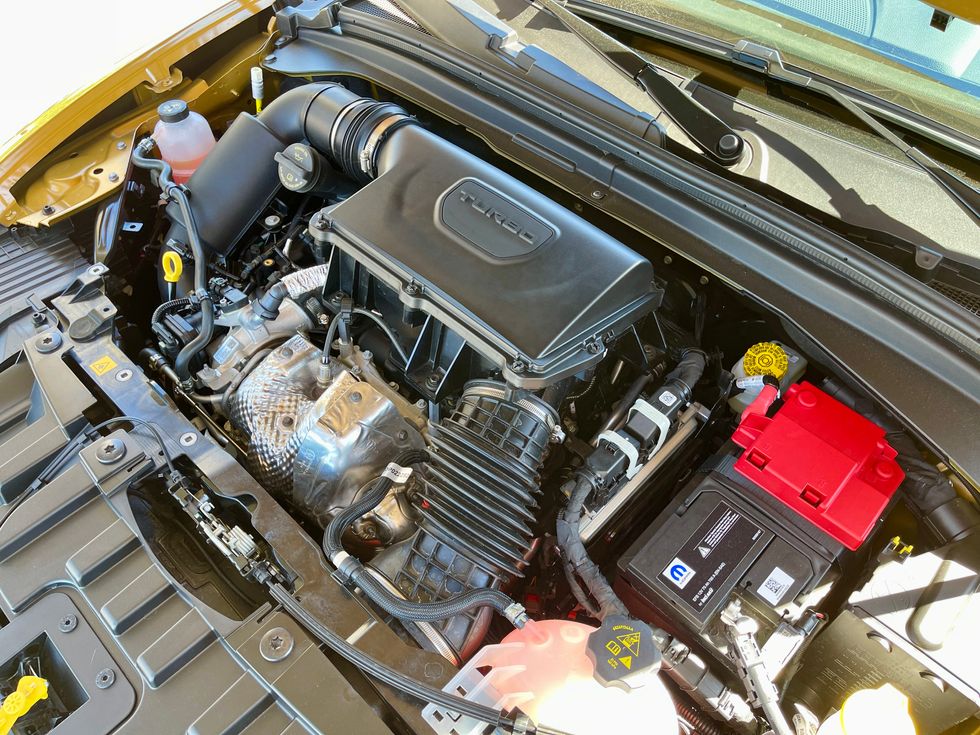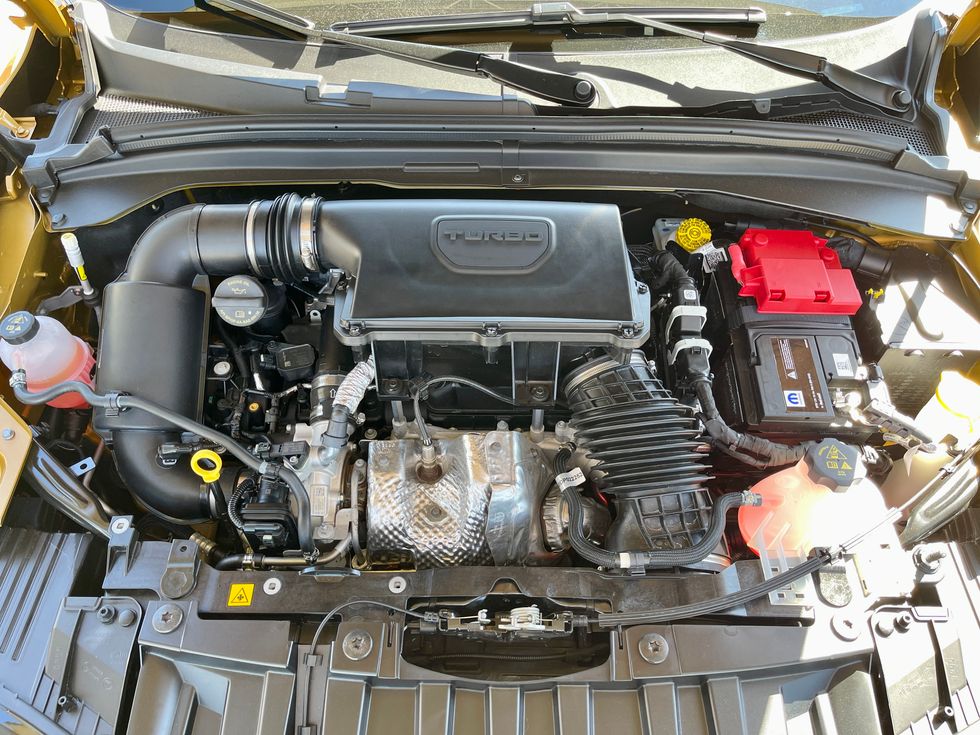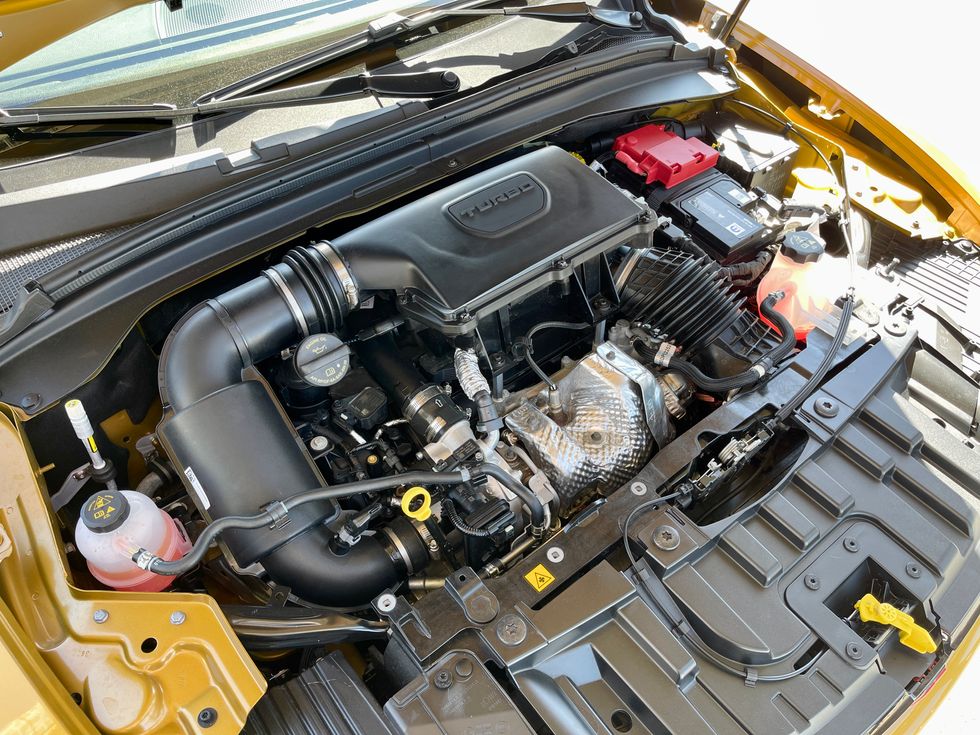 Now, to the fun bits. Under the hood is Dodge's new, 2.0-liter turbocharged Hurricane inline four. It produces 268 horsepower and 295 pound-feet of torque and is a little hammer of a mill. Power is sent through the Hornet's all-wheel-drive system through a nine-speed automatic transmission, and while it's decent around town, it could be better tuned for performance driving. Step on the gas and you'll notice the Hornet is rightfully quick. Dodge claims 0-60 mph in 6.5 seconds which feels on point. Acceleration is abrupt and the Hornet pulls all the way to its 5,400 or so redline. In fact, keep this little sucker spinning between 3,500 rpm and redline, and you'll be surprised at how responsive it is.
Great engine aside, it's the handling and braking that really sets the Track Pack-equipped Hornet GT apart. Find your favorite twisty back road, keep the revs up, and you'll be surprised at how, dare I say nimble, this 3,700-pound crossover is. The well-balanced chassis, combined with four-piston Brembo brakes up front and a great set of Michelins, means that the 2023 Dodge Hornet GT is a hell of lot more enjoyable when driven spiritedly than you'd ever think it would be. Keep in mind as well that it also shares a platform with the upcoming Alfa Romeo Tonale, which could explain why the GT, when placed in Sport Mode, is so good. As for fuel economy, the EPA estimates 21 mpg city and 29 mpg highway, which isn't too bad considering the fun you'll be having when you're driving it.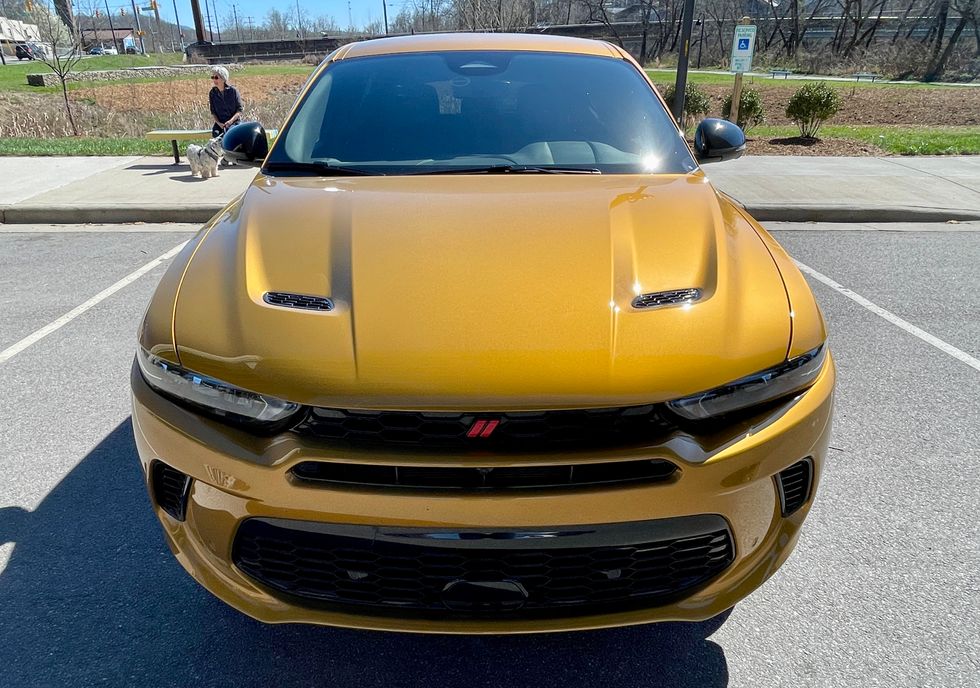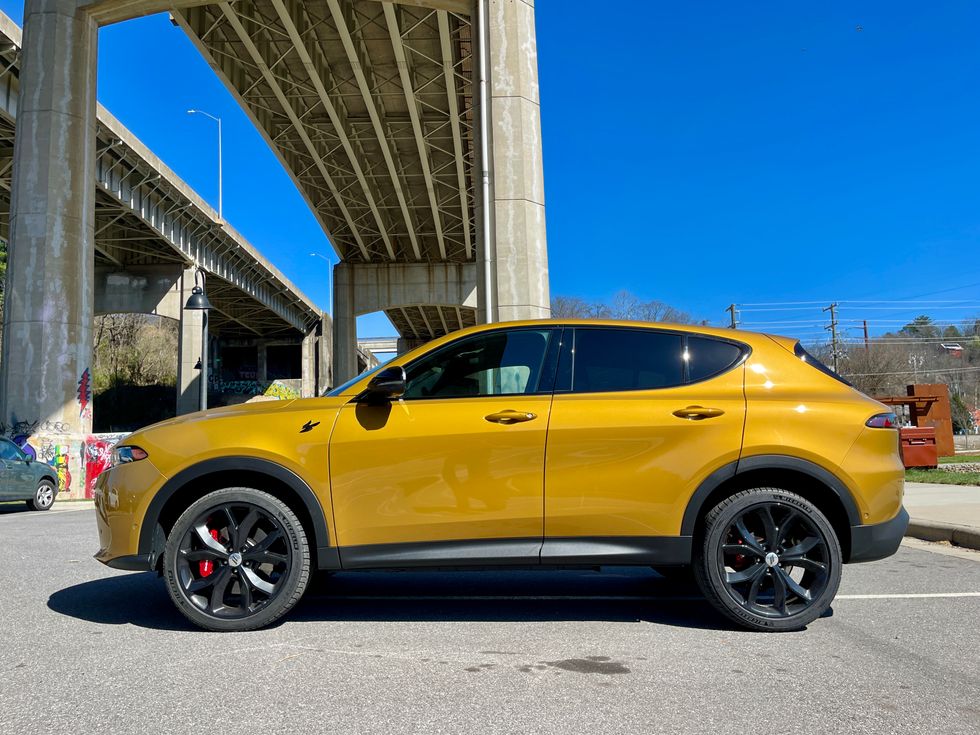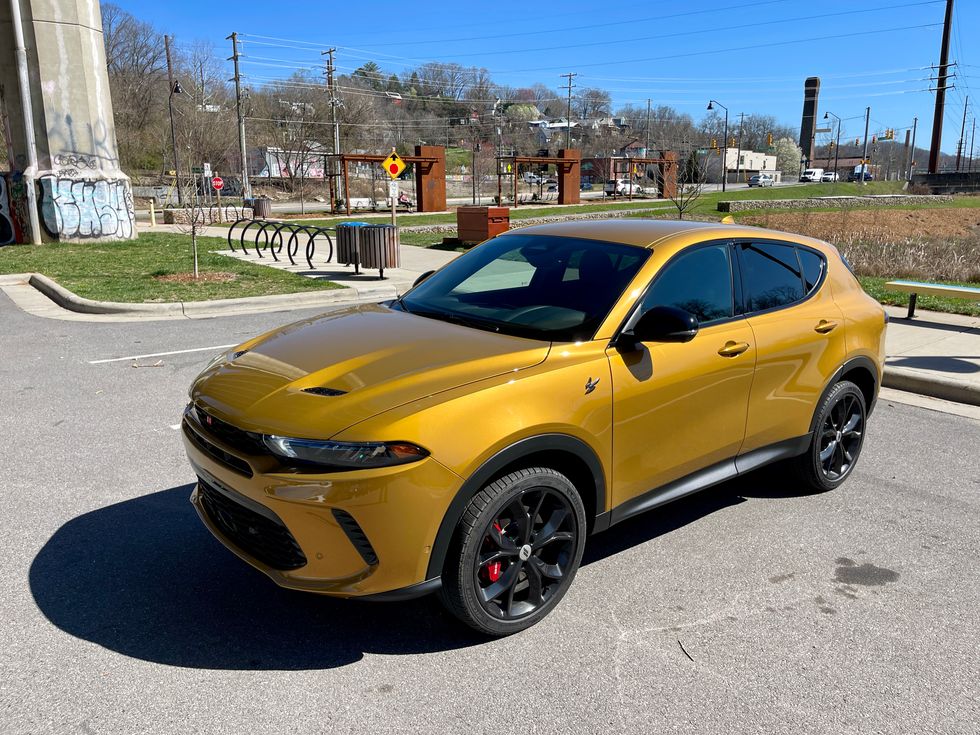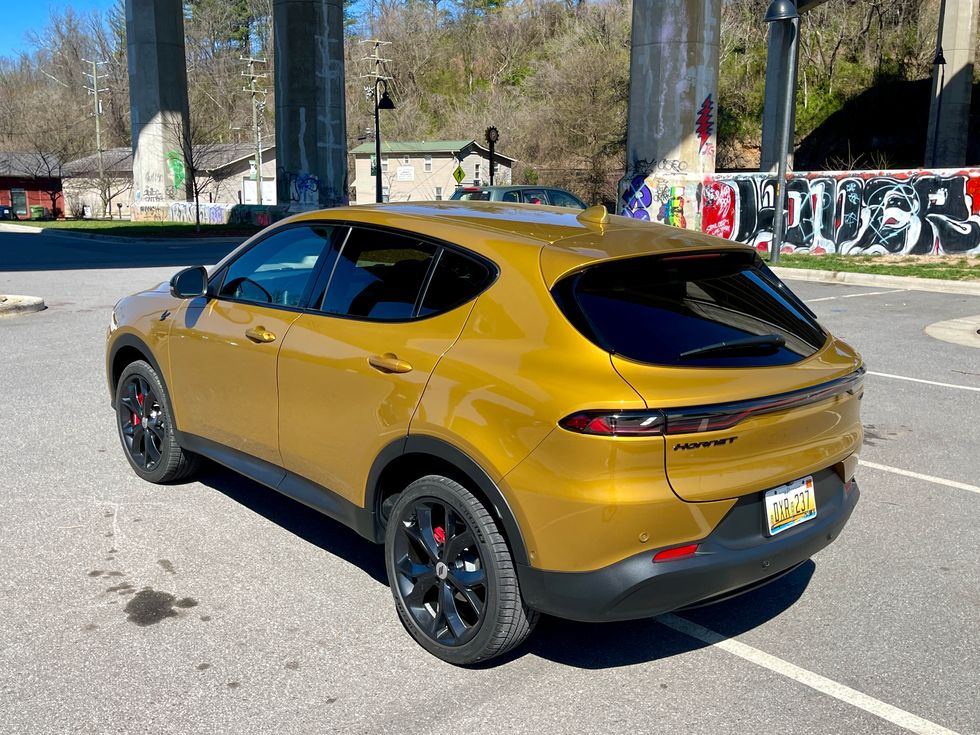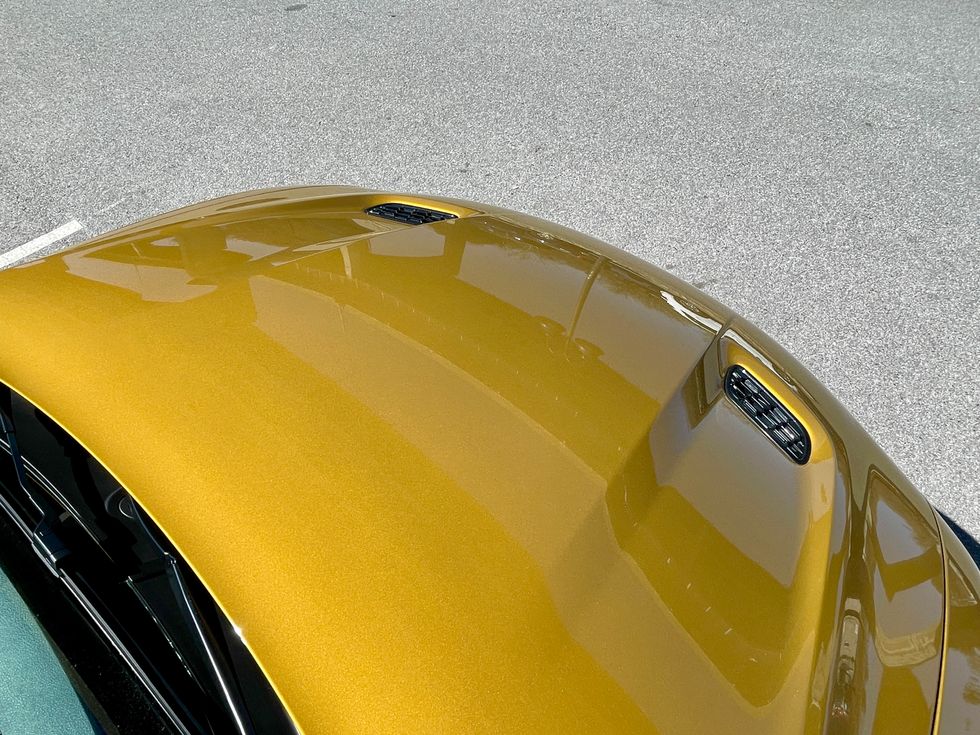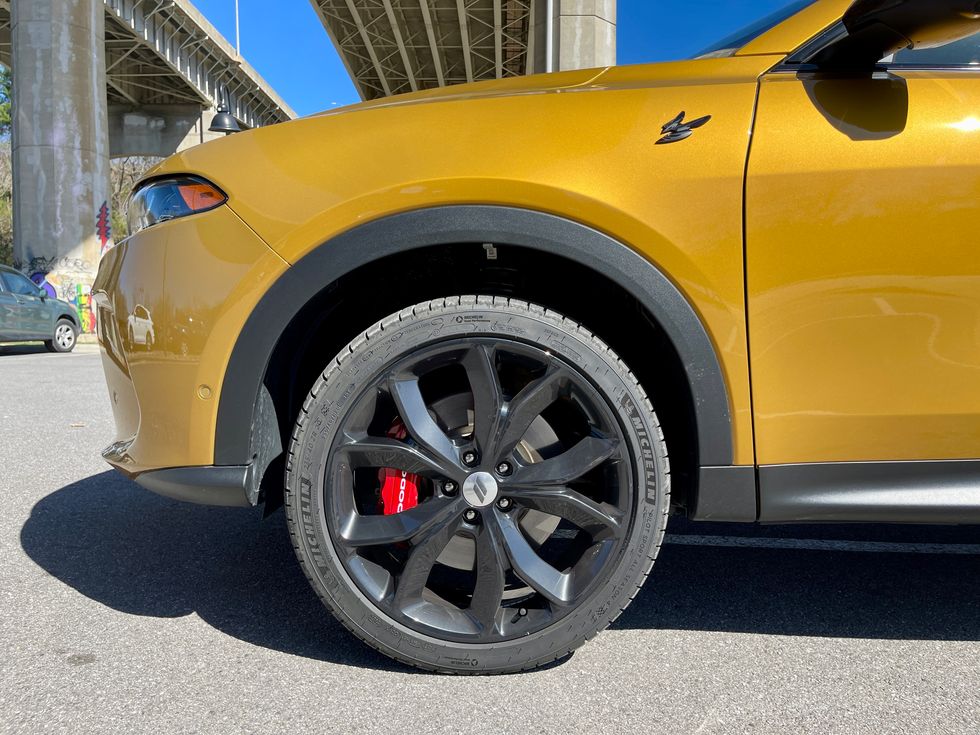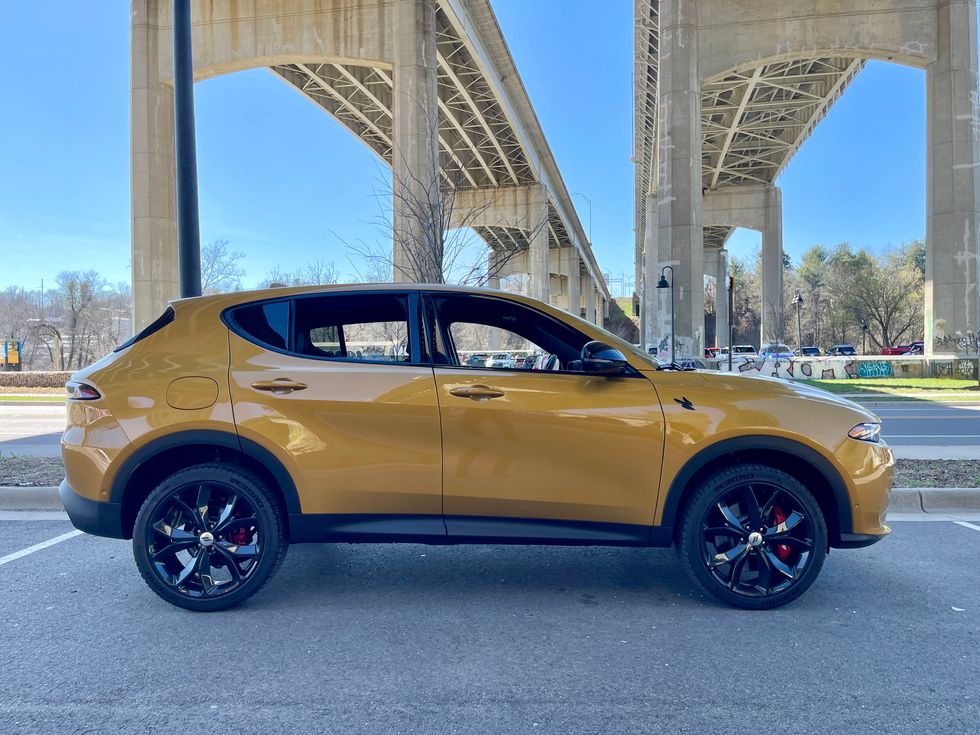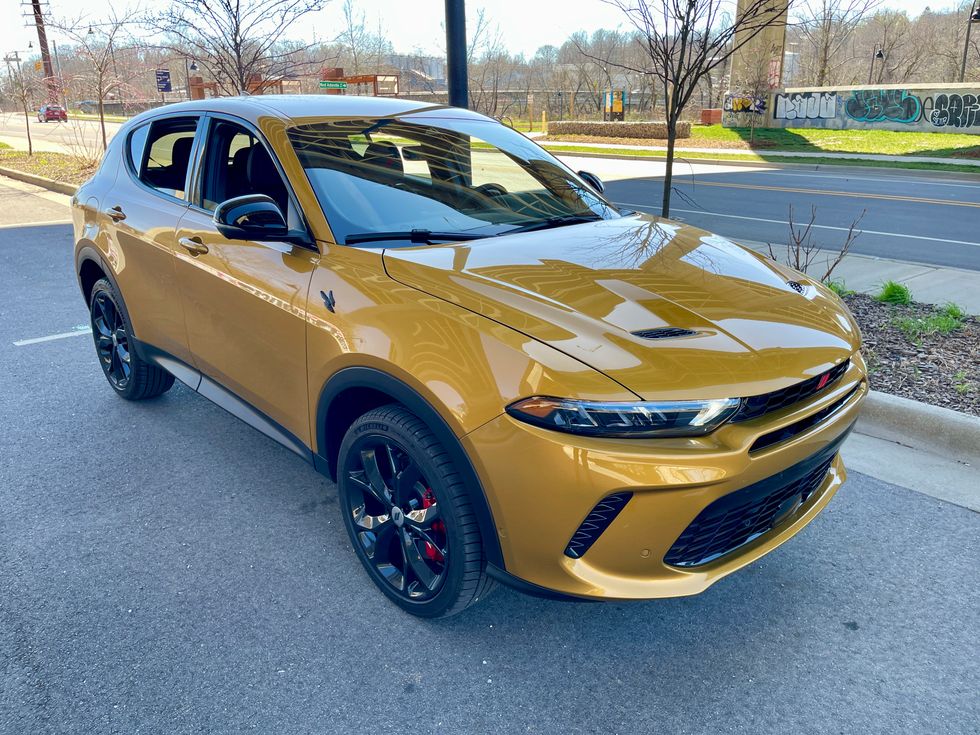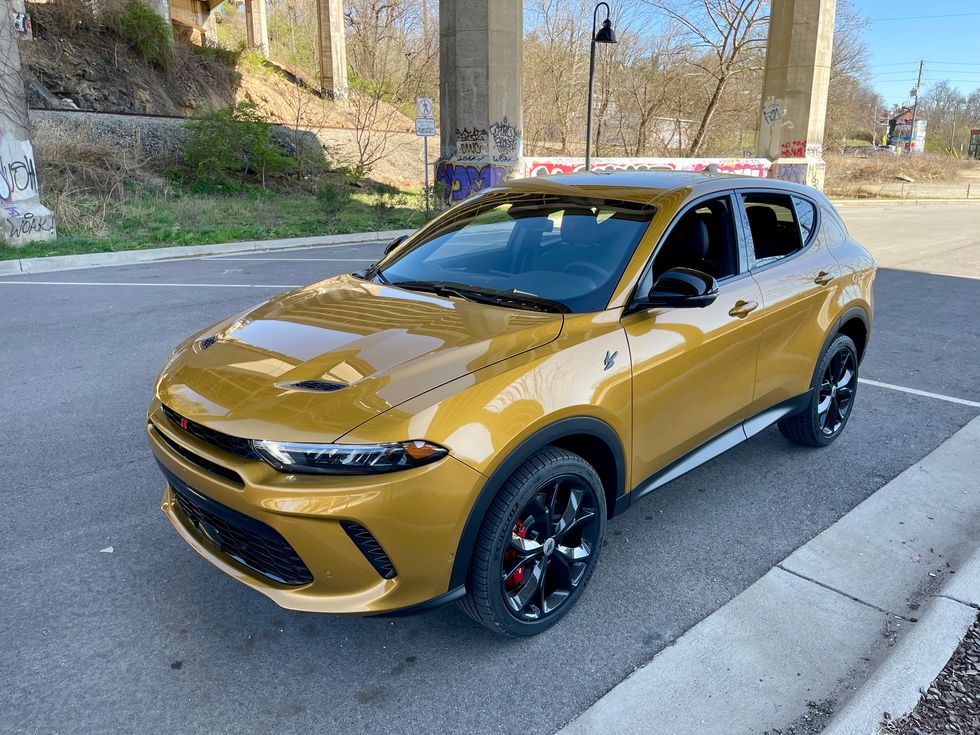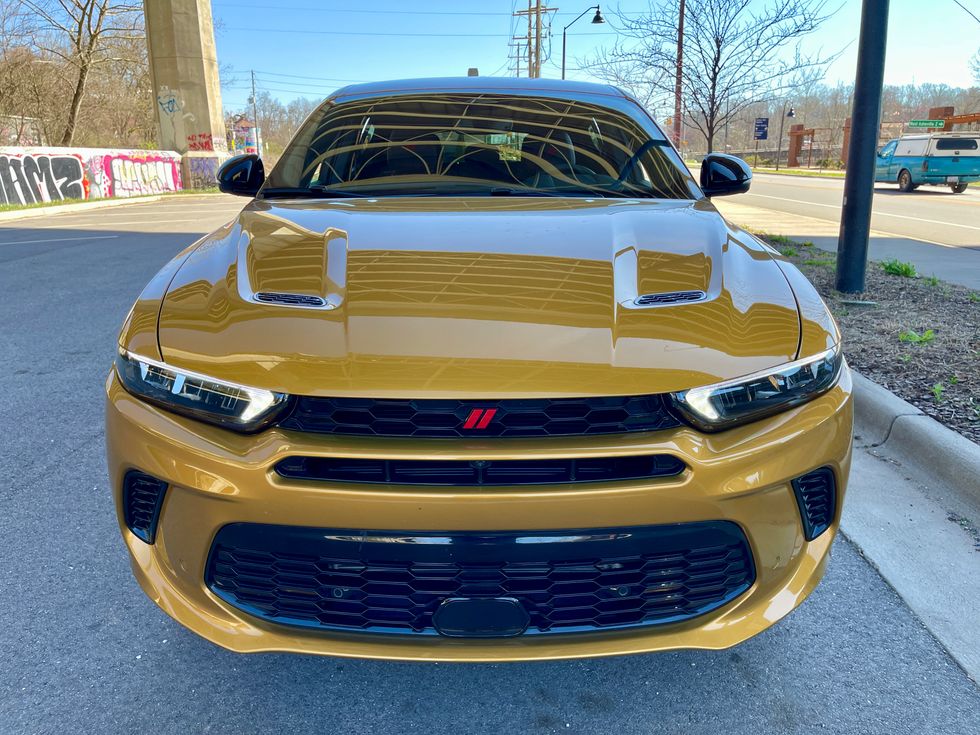 When it comes to safety, the Hornet comes standard with features like adaptive cruise control and a host of other items like blind-spot detection, emergency braking, and lane departure warning. Spring for the optional Tech Package and you're treated to Drowsy Driver Detection, Intelligent Speed Assist, and more.
Prospective buyers will also be happy to know that there are other versions of the Hornet that range in price from $29,995 for the base model GT all the way up to the Hornet R/T plug-in which is expected to start at a tinge over $41k. So really, there's a Hornet for every budget. The good news is that the 268 horsepower and 295 pound-feet of torque come standard with every version Hornet GT, so whichever model you get you can feel confident that you'll be behind the wheel of a vehicle that blurs the line between compact crossover and hot hatch.