It's very easy to fly the 'everything seems better in Japan' flag when you're out here.
And that could be down to the inflated perception by websites like Speedhunters, or it could simply be down to the attitude (and aesthetics) the Japanese share towards car culture compared to those in other parts of the world.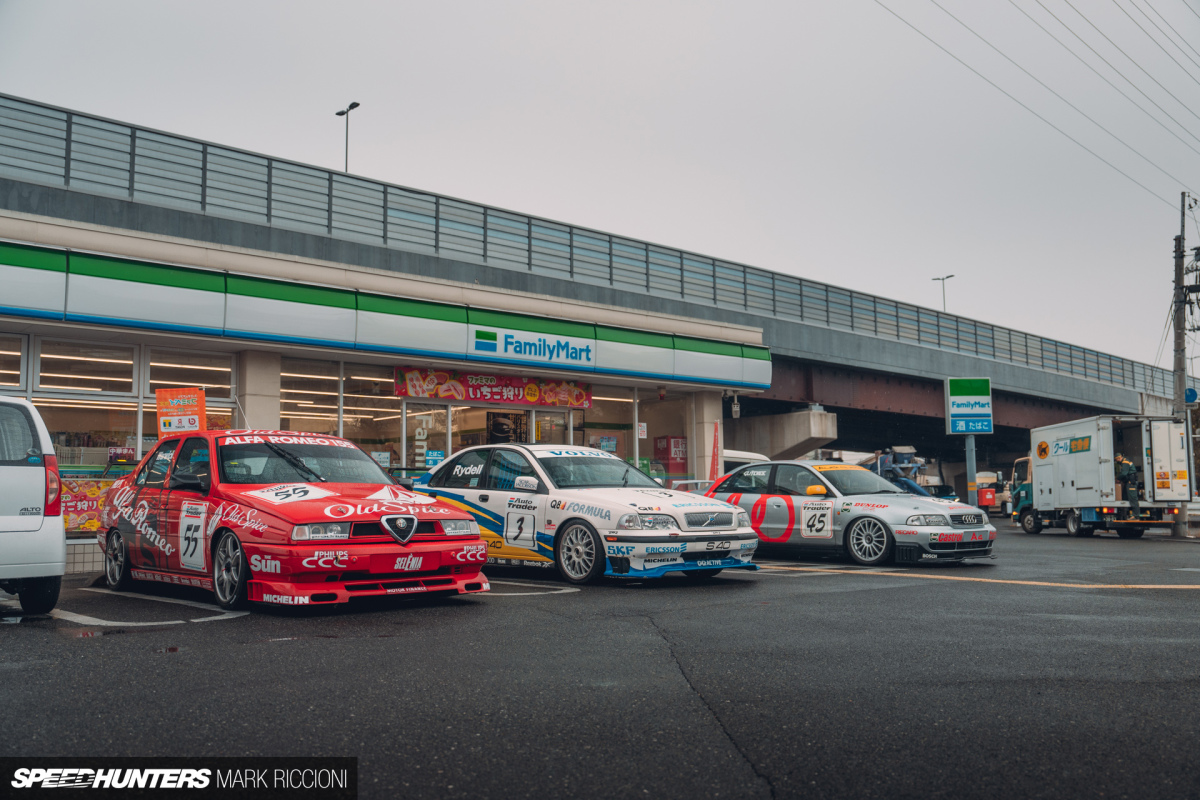 One thing's for sure, it is very easy to look at certain cars and styles here with rose-tinted glasses. Cars you'd otherwise consider to be a bit cringe or downright weird the moment they've crossed the Pacific. Wikipedia even calls it Japanophilia; the obsession and constant praise given to anything even remotely associated with Japan. Just be very careful when Googling that term so not to alert the authorities.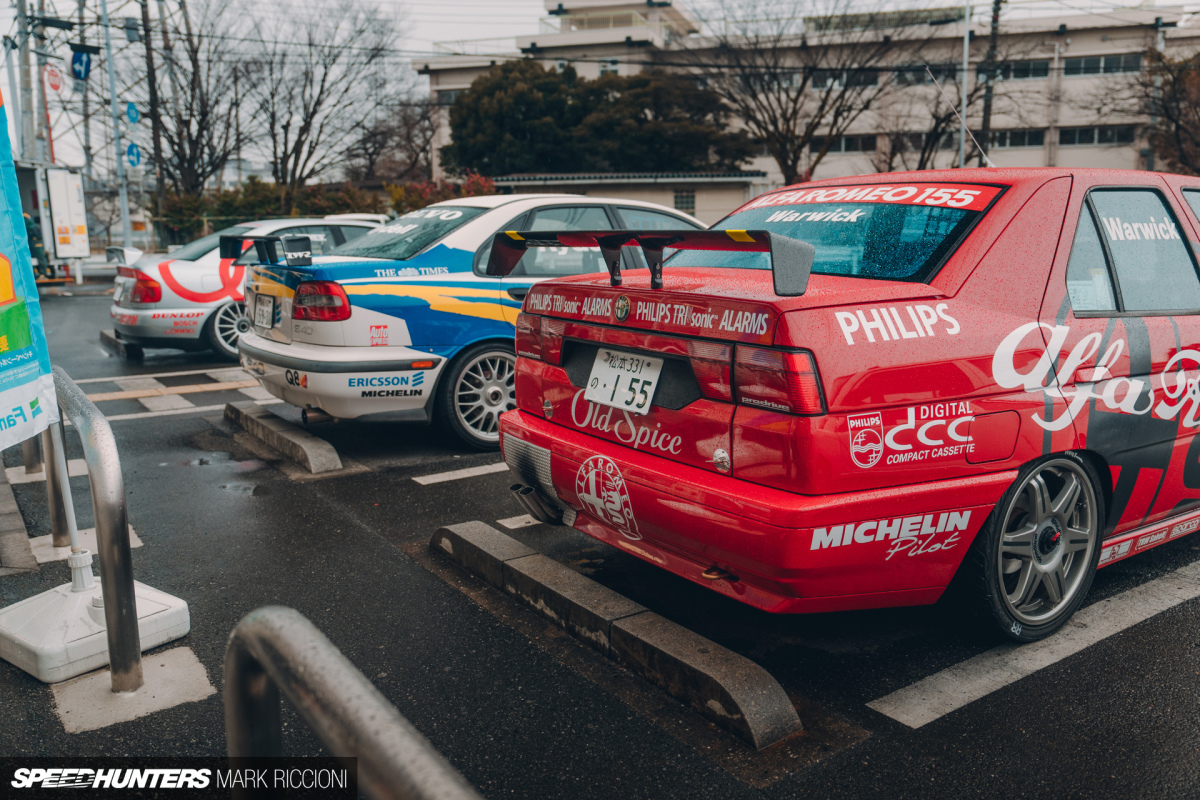 Take the micro world of kei cars. At some point, you've likely seen an Autozam AZ-1 and declared it to be one of the maddest and coolest little cars in existence. Because that's exactly what it is, assuming it's parked up on the neon-lit streets of Shinjuku.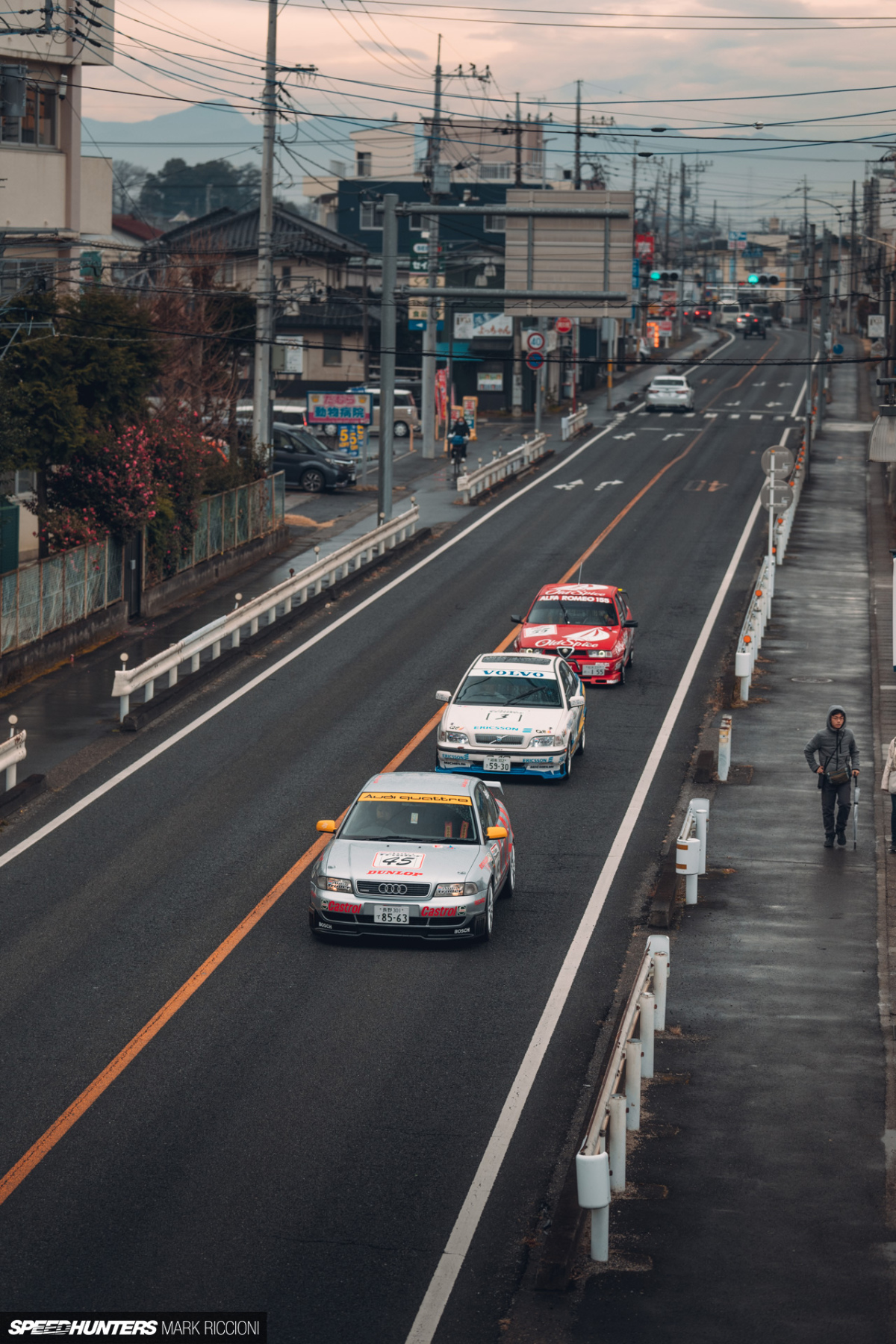 But at the Argos multi-story near Buckinghamshire – with a slightly tubby owner trying to contort themselves out – it does taint the cool part of that image. And I say that as someone large who has tried to get in and out of an AZ-1 before quickly realising they'd look like a certified dog botherer if I were to actually drive one.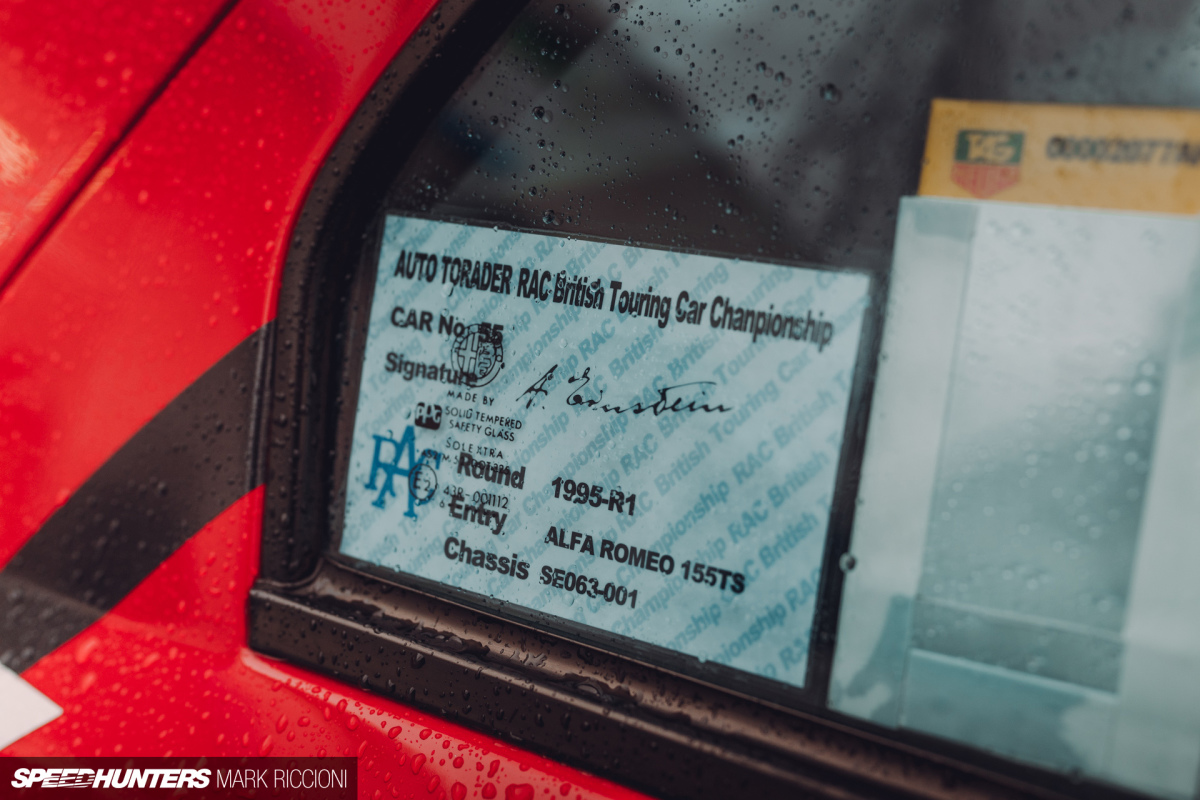 Cars are extensions of our personalities after all. You're unlikely to stumble across something like an AZ-1 by chance or take a quick punt on one, especially with prices now creeping north of US$25,000. Your local car dealer is unlikely to take one in as part exchange either, so if you really want an AZ-1 it'll require a bit of digging around just to unearth one for sale.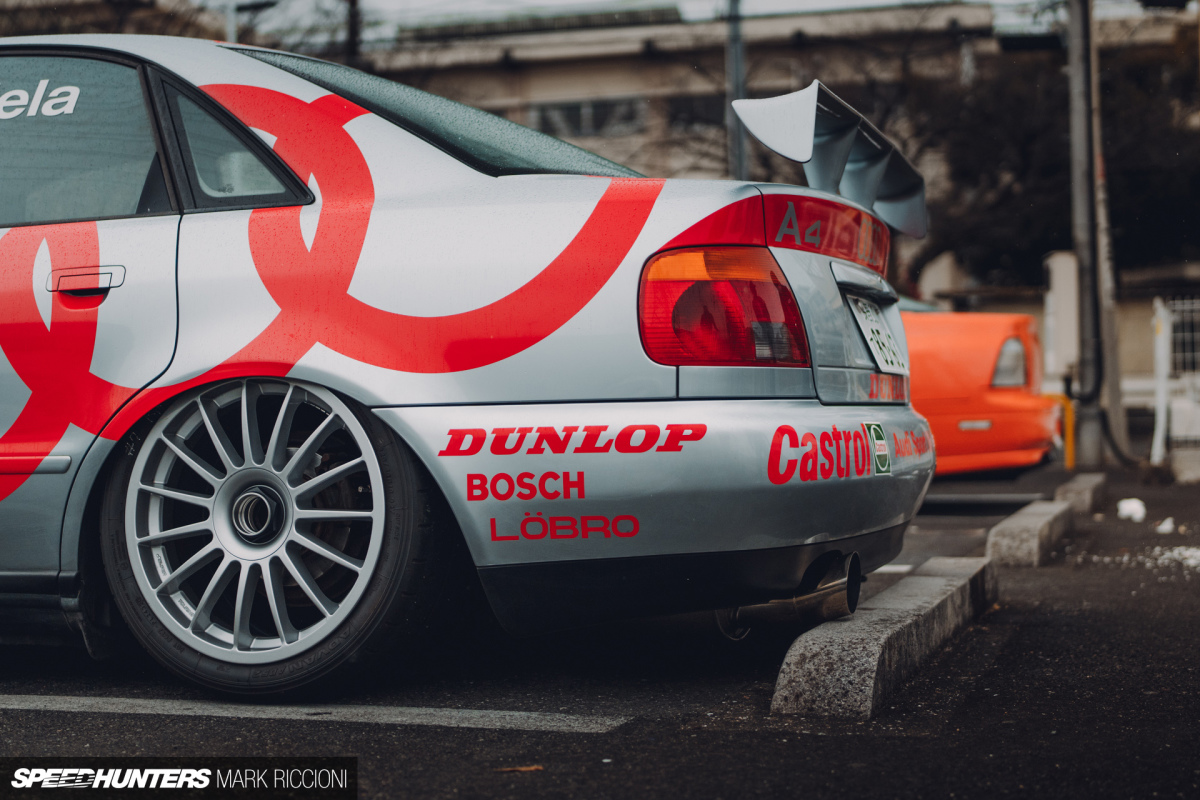 And the more specific a car is, the more specific the owner it appeals to. Once you reach this stage of car buying, rarely will you find someone whose bought it by accident or just because they fancied something different.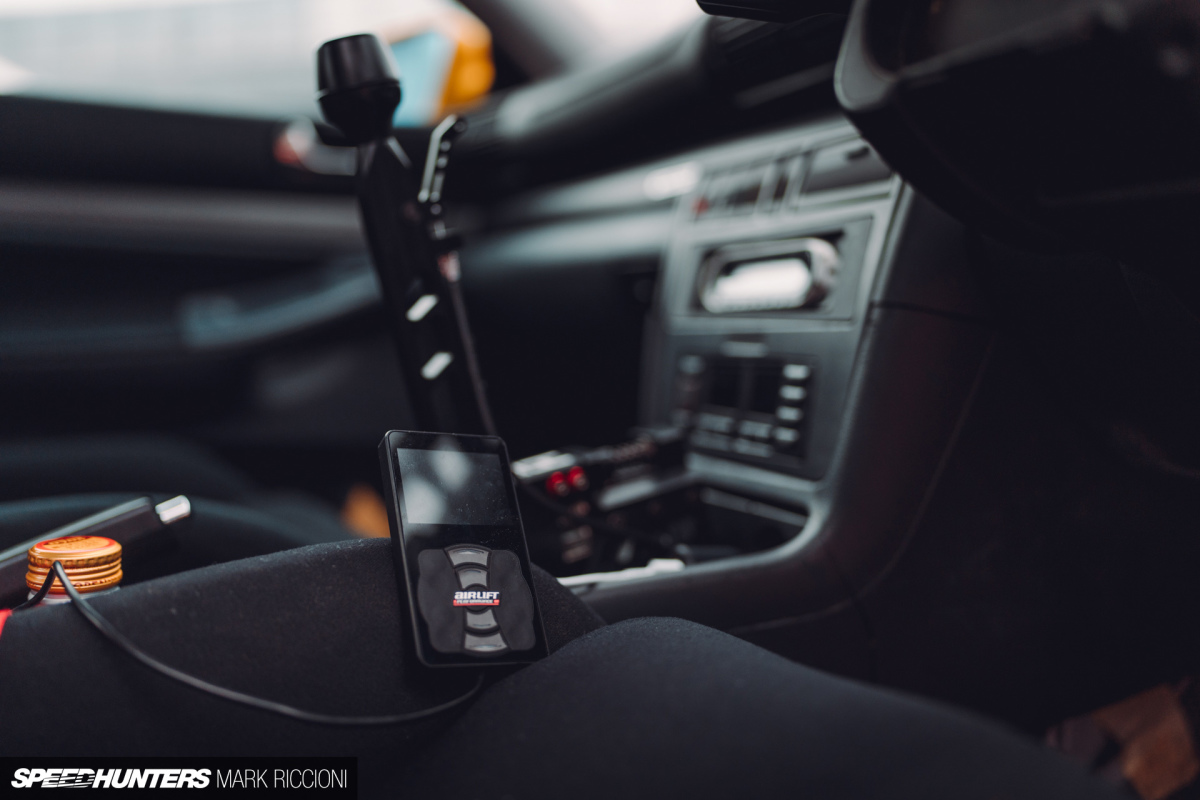 Yup, there's going to be a story behind it. And that's the dangerous bit which gets you hooked, be that kei cars, JDM culture or any other automotive niche. And while I'm not about to suggest that Japanese car culture hasn't resulted in some truly terrifying creations over the years, more often than not you get suckered in by the owner's passion, dedication and obsession which instantly elevates whatever they've built as being downright cool.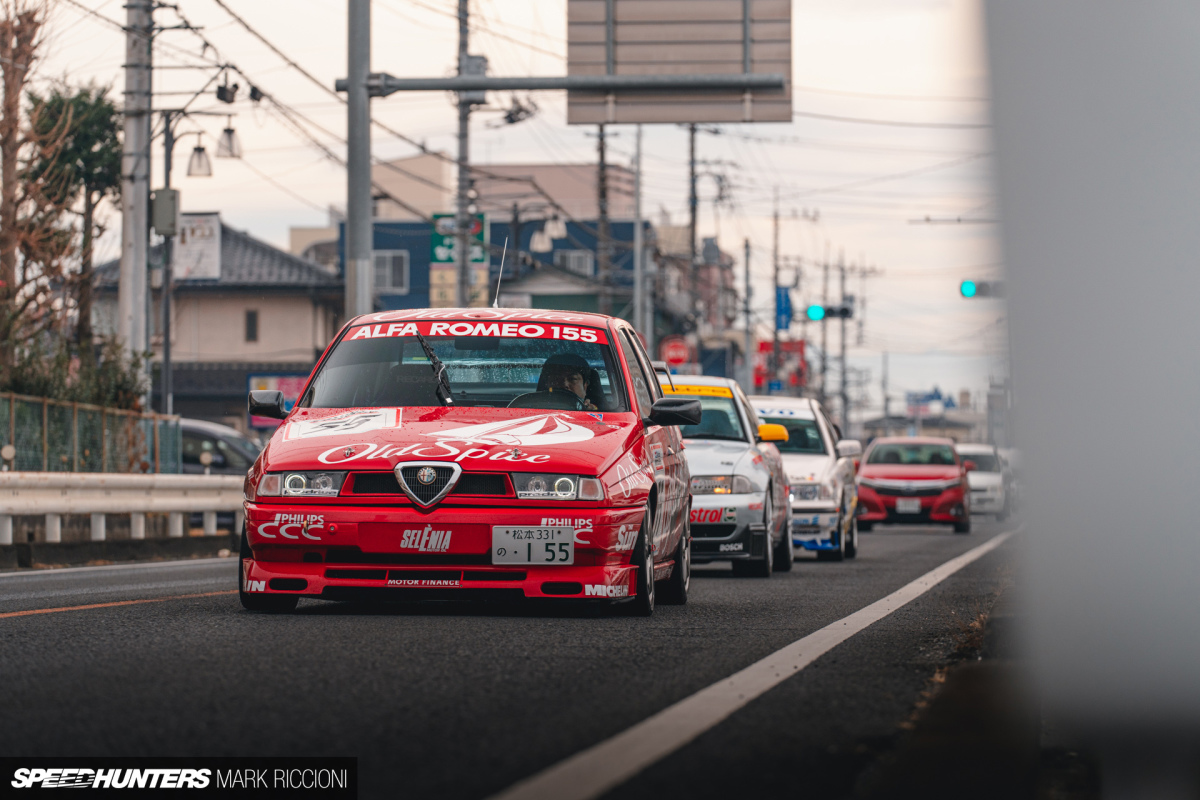 I'm a sucker for a good story. I'll overlook most shortcomings if there's a good one to tell, and I'll disregard most red flags when buying a car if it's got a bonkers history. 'Cus in this age of social media and instant content, things are quickly forgotten. We see cars being teased, bought, and then sold the moment they no longer bring hype and traffic to an internet personality.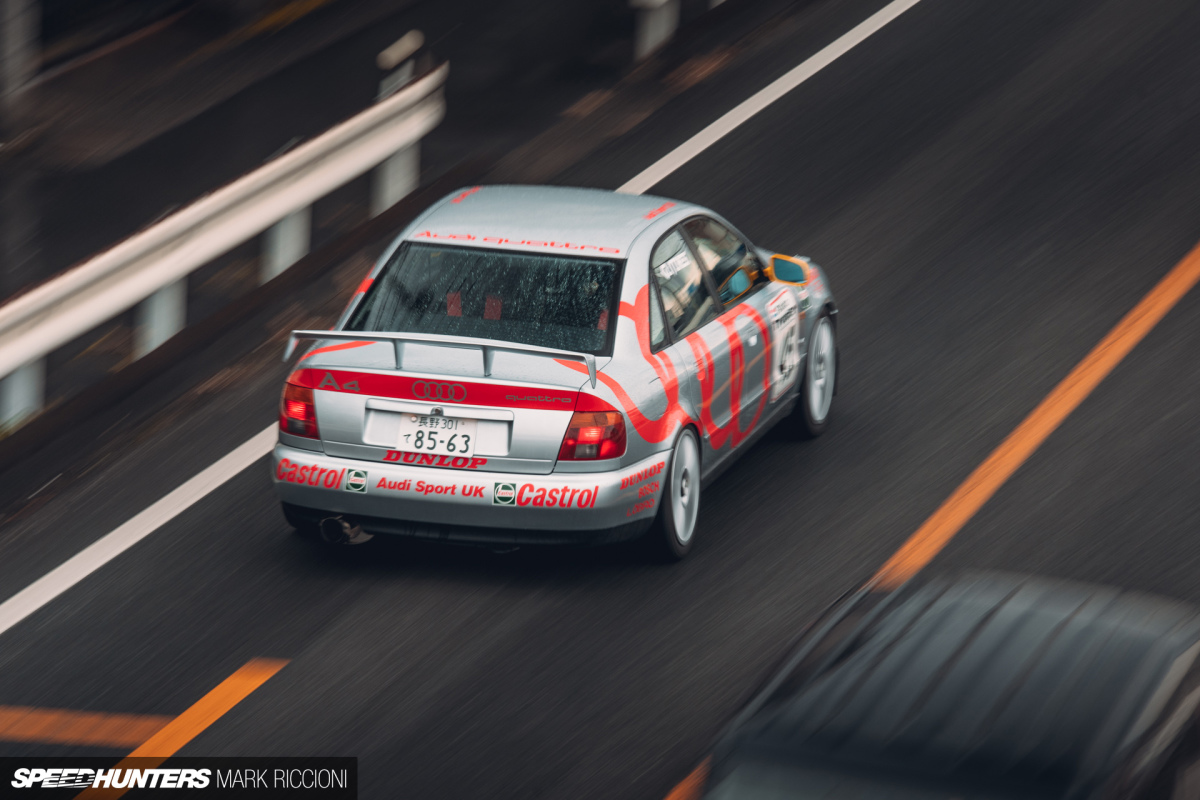 Modifications become deliberately controversial, and anyone who doesn't consider it 'wild' or 'cool' is quickly labelled a hater rather than being allowed to call a car for what it really is. Like a Lamborghini Huracán with a pink exoskeleton.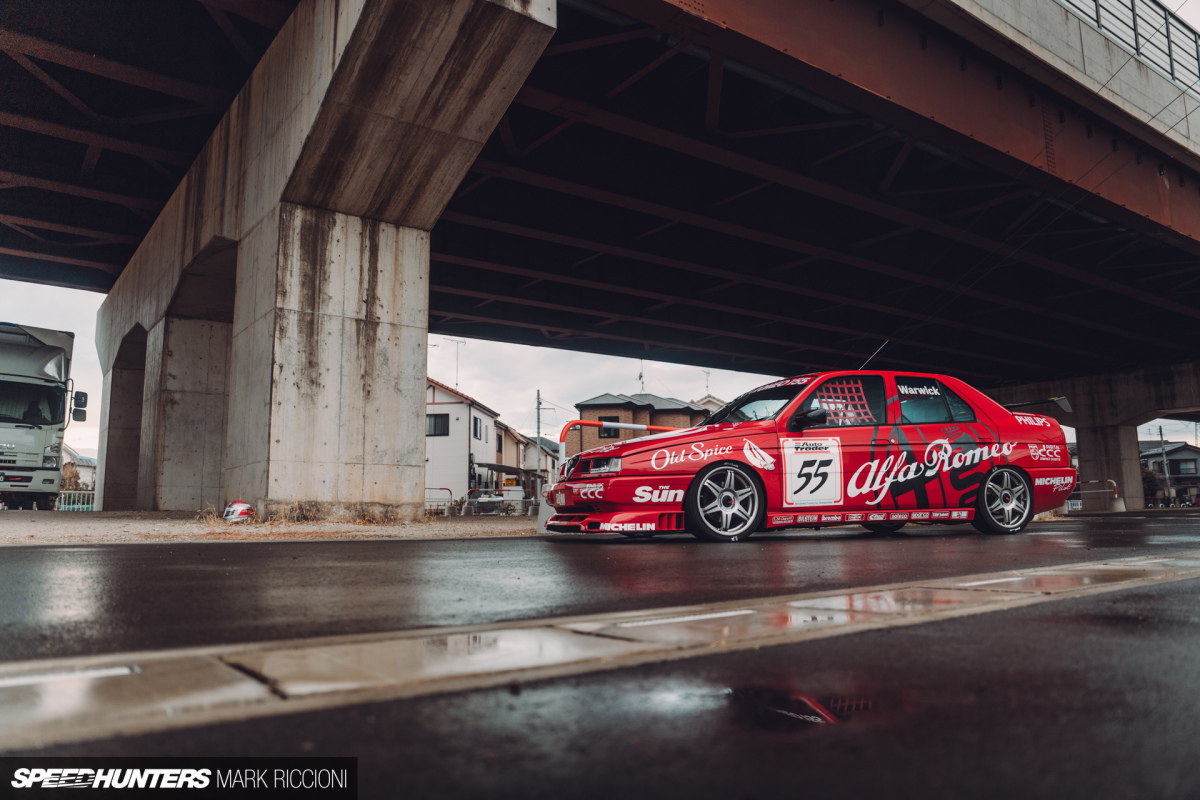 That also brings us back to Japan. Car culture here – for the most part – doesn't feel like it's been poisoned by this attitude just yet. It's far from exempt of pushing things to the extreme; we've seen Liberty Walk cut up a Ferrari F40 and stance culture produce GS300s with wheels quite literally mounted horizontally.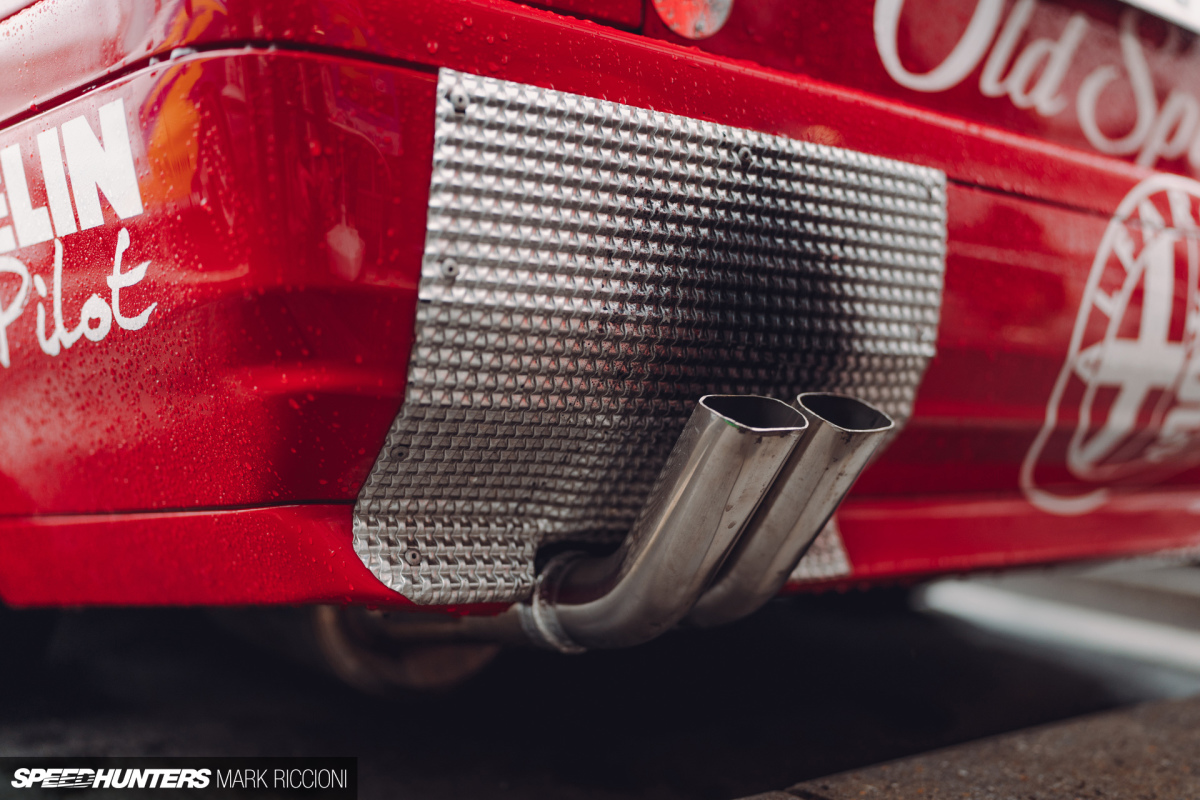 But as a whole the culture here feels more genuine. I've lost count of how many owners I've photographed who've owned their cars for years – usually off the back of one significant moment that happened earlier in their lives – who then proceed to live by the mantra of doing something 'because I like it' rather than chasing hype.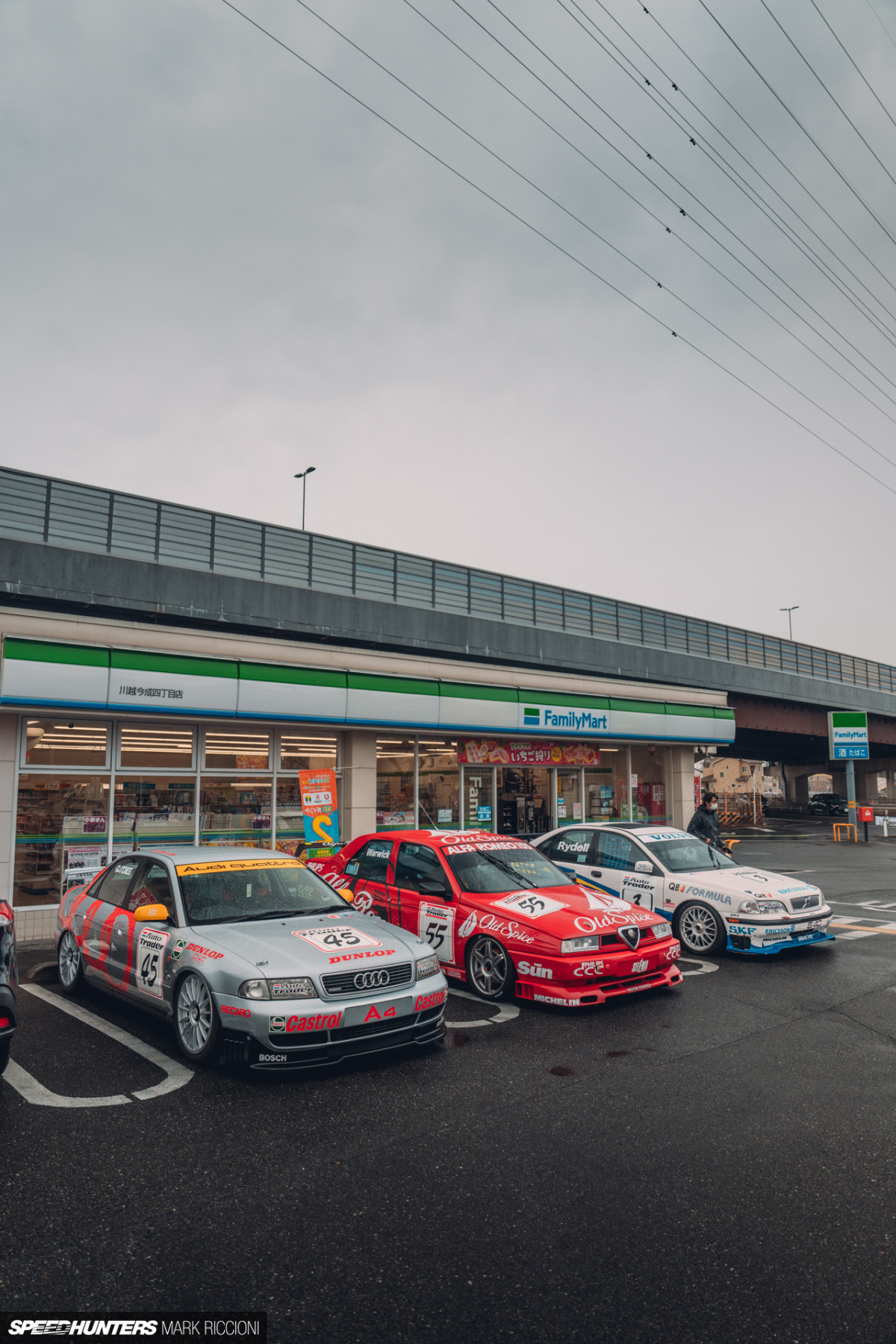 One of the best examples of this occurred just after Tokyo Auto Salon 2023; something which was triggered by an image spotted online of a B5 Audi A4 decked out in '90s Super Touring livery while (inevitably) wearing a Japanese numberplate.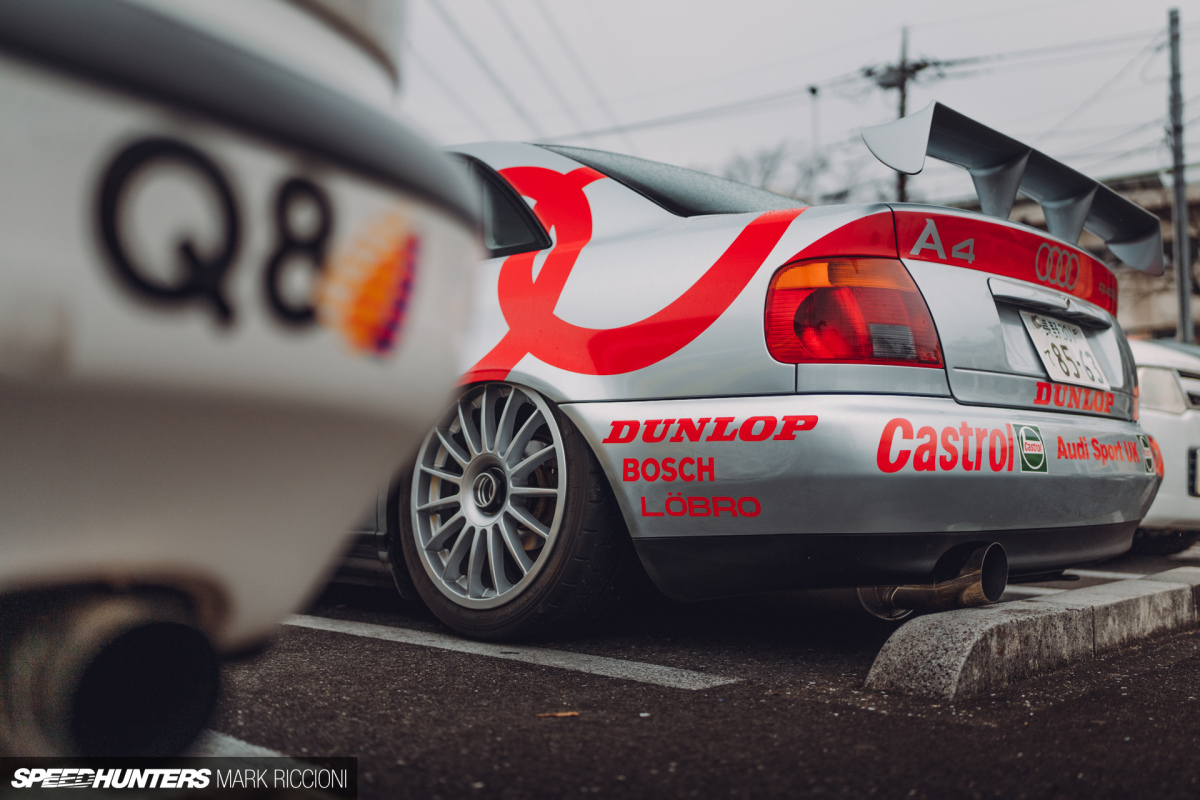 Just like seeing a kei car on UK roads, seeing a '90s British Touring Car – complete with Auto Trader stickers – seemed quite niche even by Japan's standards. What bizarre sequence of events has led to this car patrolling the streets more than 30 years later?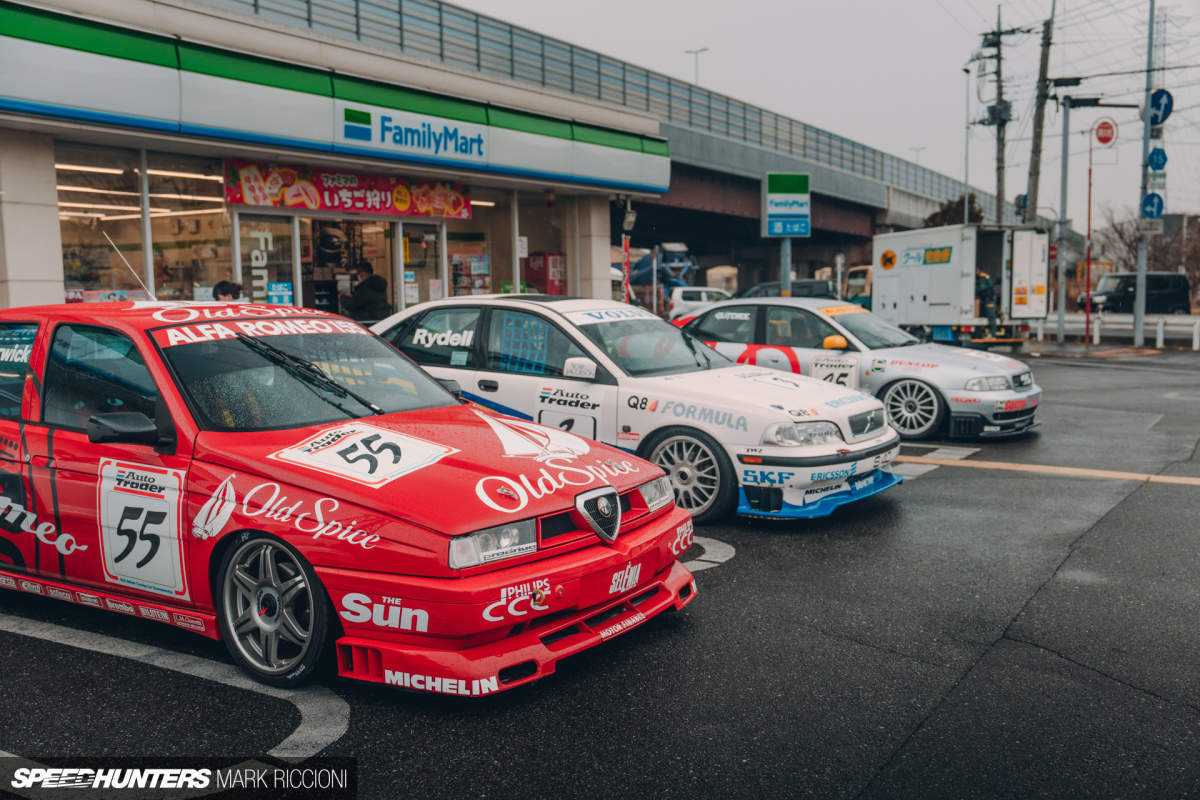 Well, it turns out the owner isn't alone in their obsession for the Super Touring era of the BTCC, and we all know the moment a few friends get involved you turn into a WhatsApp group of enablers. So, what better way to get to the bottom of this than with a daytime cruise around the streets of Saitama… twinned with Donnington Park.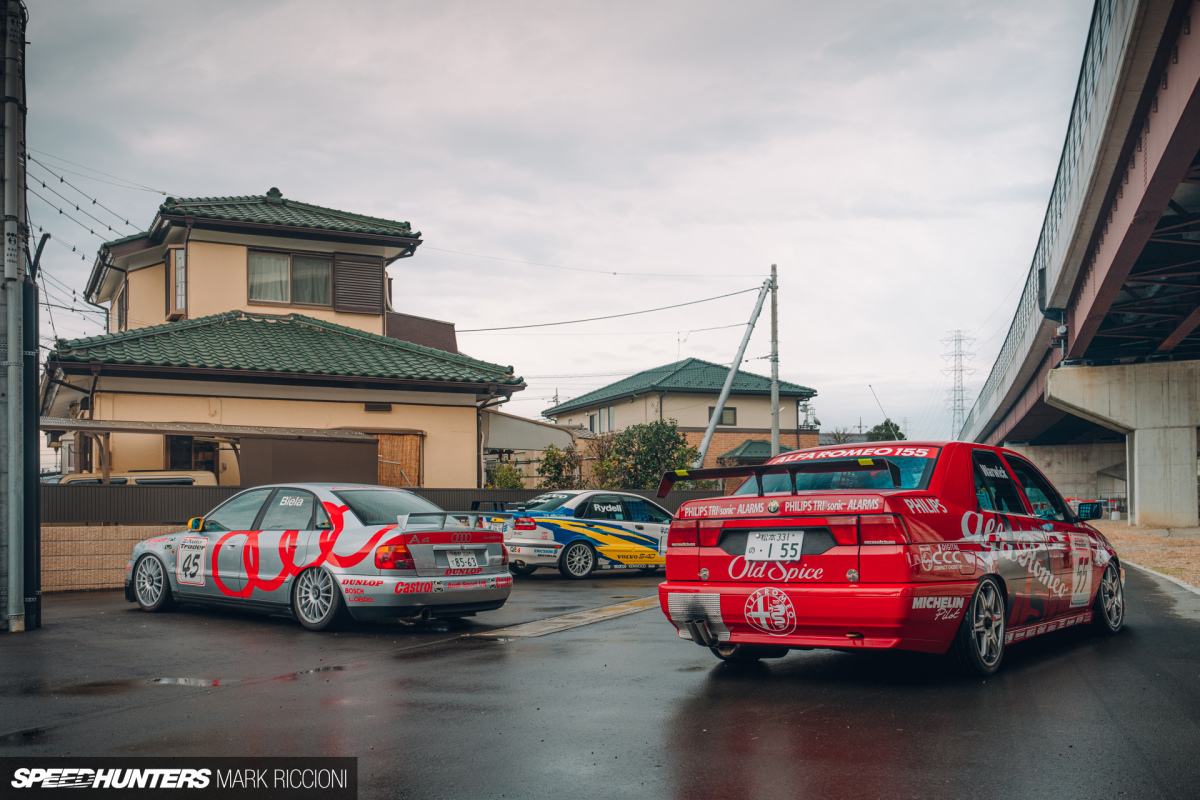 Introduced in 1990, the Super Touring formula was supposed to quash the wild spending incurred by the Group A era before it. And that's exactly what happened… for a year or two. But with major manufacturers like Toyota on board – followed by the likes of Williams Engineering bringing F1 tech into Renault's Laguna – it was never going to stay cheap for long.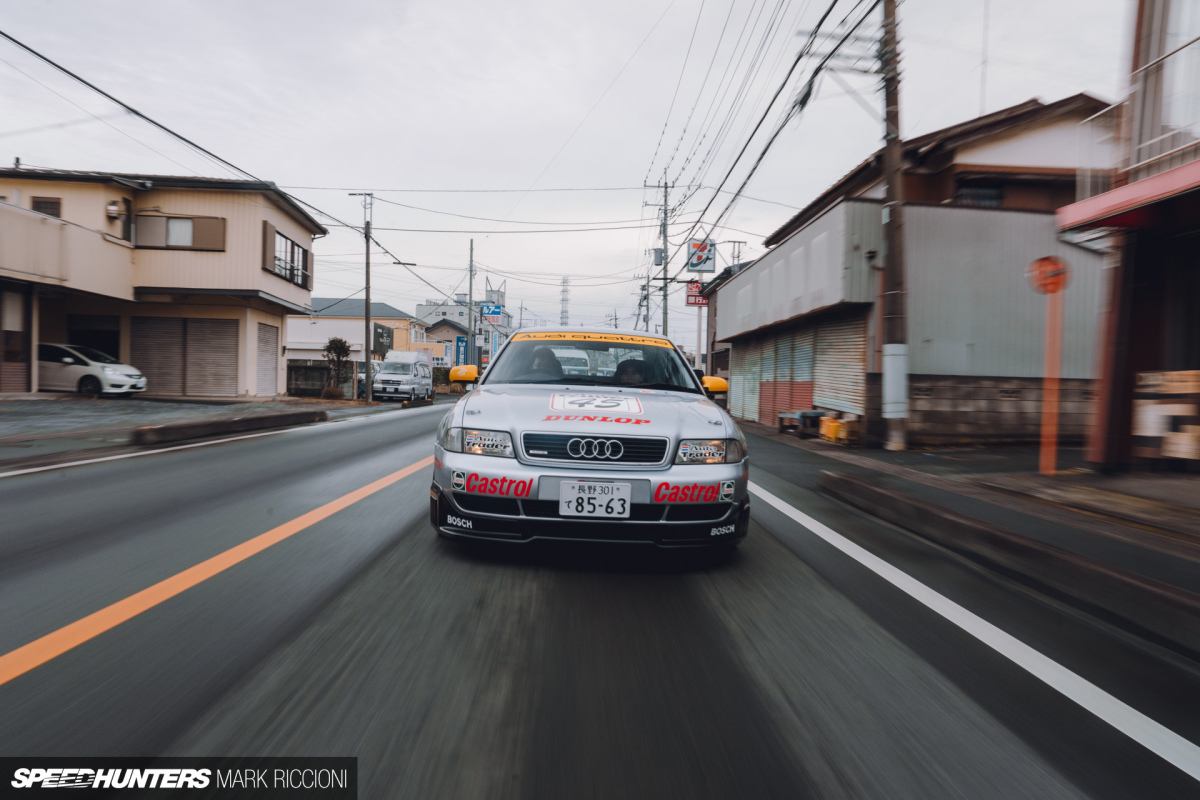 Because of this attitude, it did bring us some of the best-looking race cars of all time. Cars which actually resembled their road-going counterparts – from the outside at least – just slammed to the ground on magnesium wheels with now iconic liveries. It captured our hearts here in Blighty, and after a slight delay in transmission it's done the exact same for Takeshi Akiyama, Niikura Kousuke and Masahiko Yamazaki in Japan.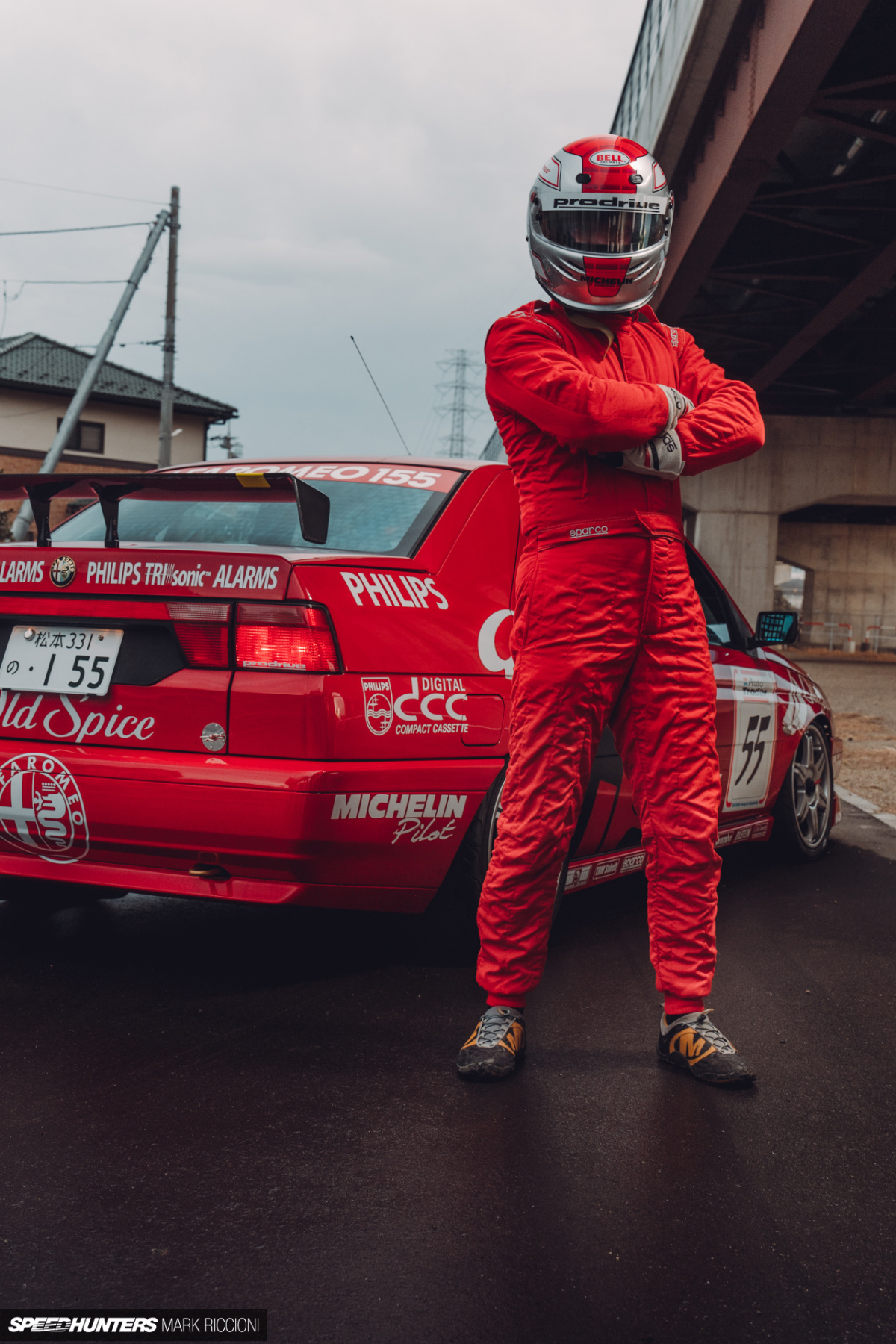 "When I was little, I watched motorsports at my grandma's house because she had a foreign TV satellite," explains Alfa 155 owner, Akiyama-san. "WRC, Le Mans and BTCC. To see cars that looked my father's being raced gave me a dream to one day do the same."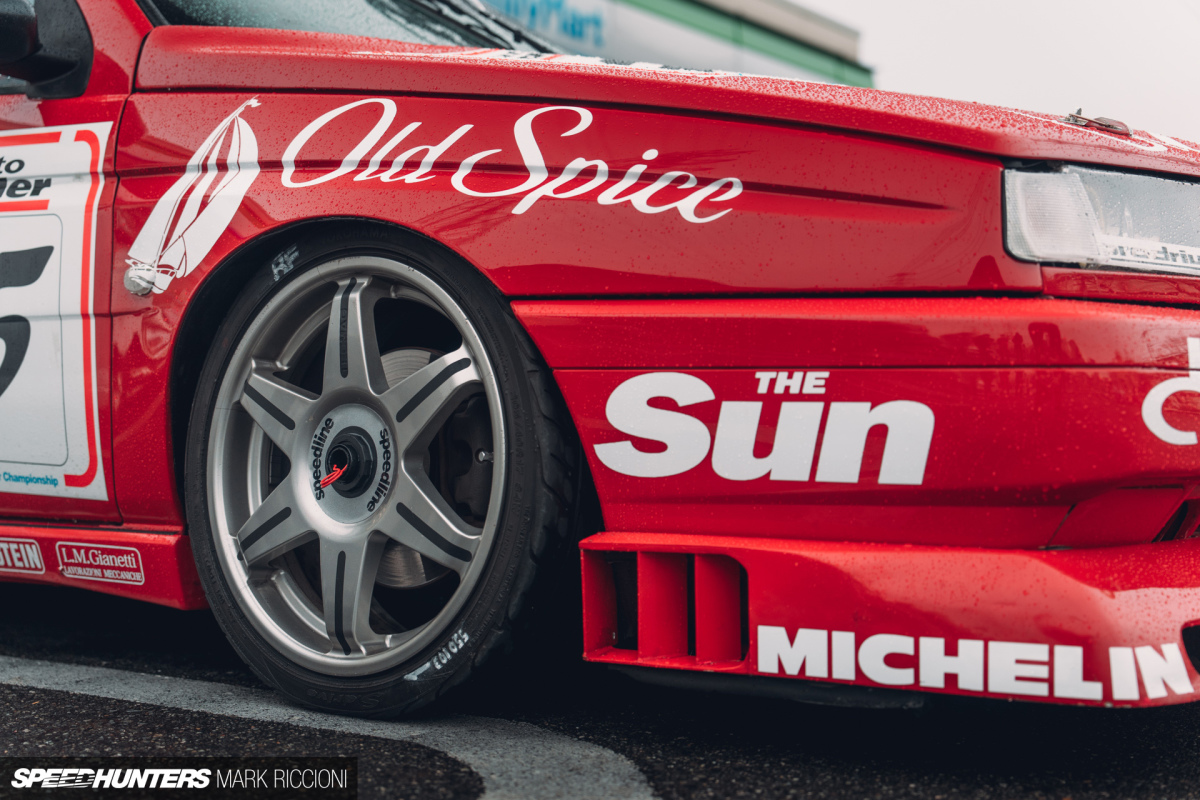 "In the late-'80s and early-'90s, motorsport became very popular in Japan. Not only did you have Honda and Nakajima in Formula 1, but Toyota, Subaru and Mitsubishi in rally too. Britain seemed to be a very important place for racing, however. Many F1 teams came from there, and experts like Prodrive would develop cars too. So, when I discovered the British Touring Car Championship on TV – and saw cars which weren't Japanese racing – I became obsessed with the look and speed."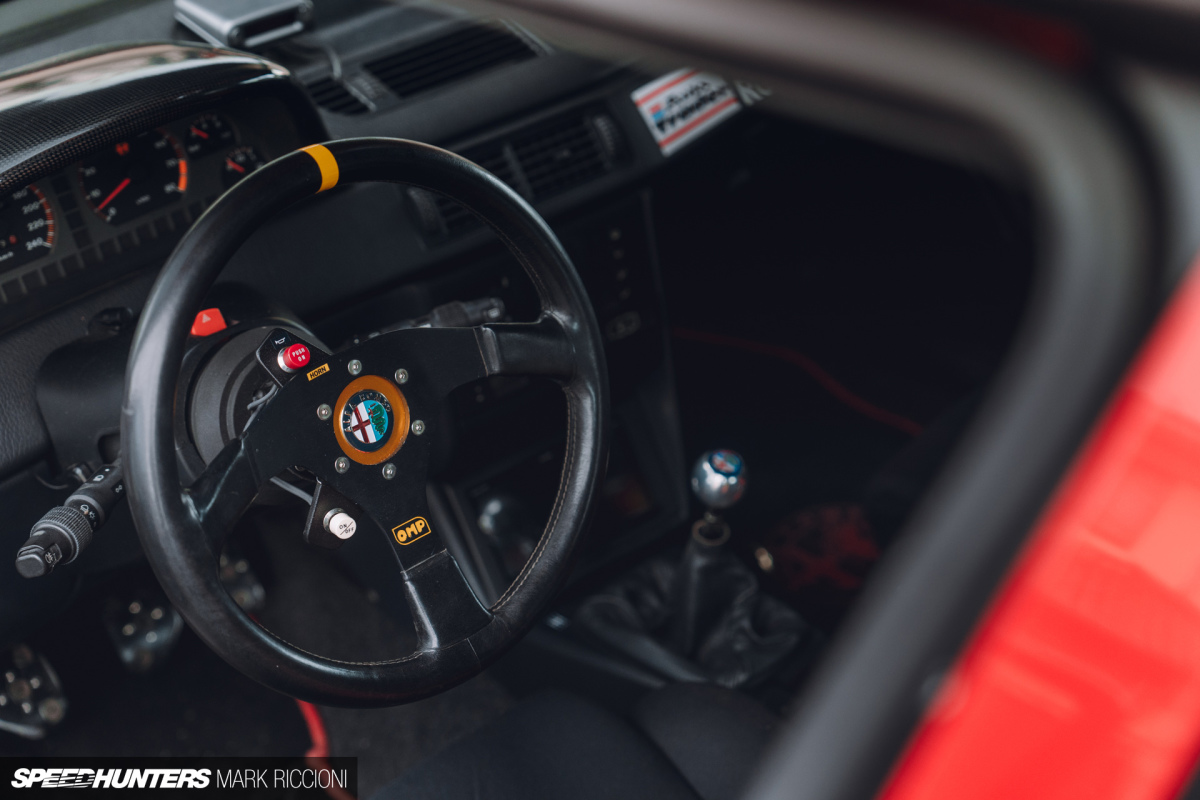 Lack of resources meant that Akiyama-san would never be able to go actual racing – despite dabbling with the world of hill climb in a Subaru Legacy briefly – but the next best thing would be to have the look and feel of a "fighting" machine on the road instead.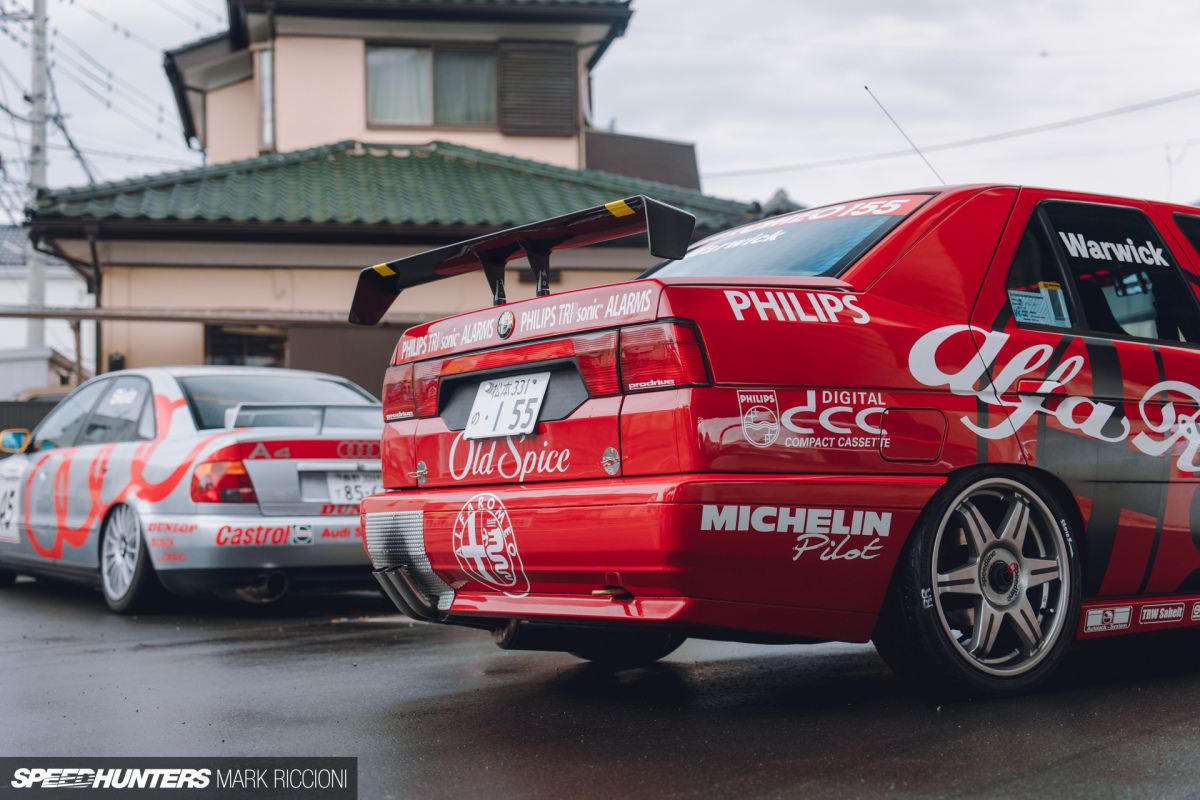 "I realised when doing hill climb that, as much as I enjoy the fast driving, I enjoy the look and feel of the cars even more," Akiyama-san adds. "I always thought the BTCC Alfa Romeo was a beautiful machine, so six years ago I bought my first Alfa 155 with the idea of customising it into my favourite racing car of the era."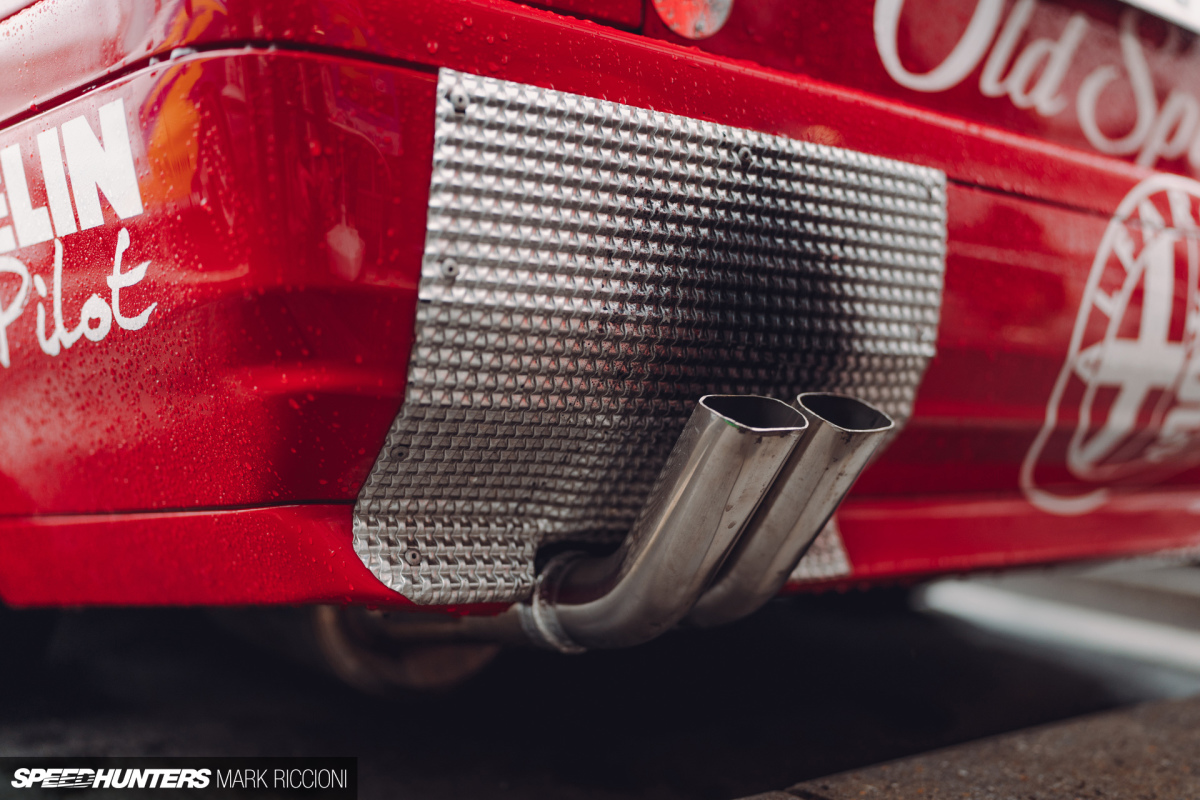 "Ironically, I have never seen the actual race car in real life – only pictures and videos. So, this is the best I can do with my resources. While it is a road car underneath, it is not comfortable or quiet because I run it so low with no interior. But it feels like a special fighting machine, and on a winding road you will always smile. I get to feel like a racing driver at any speed, any day of the week!"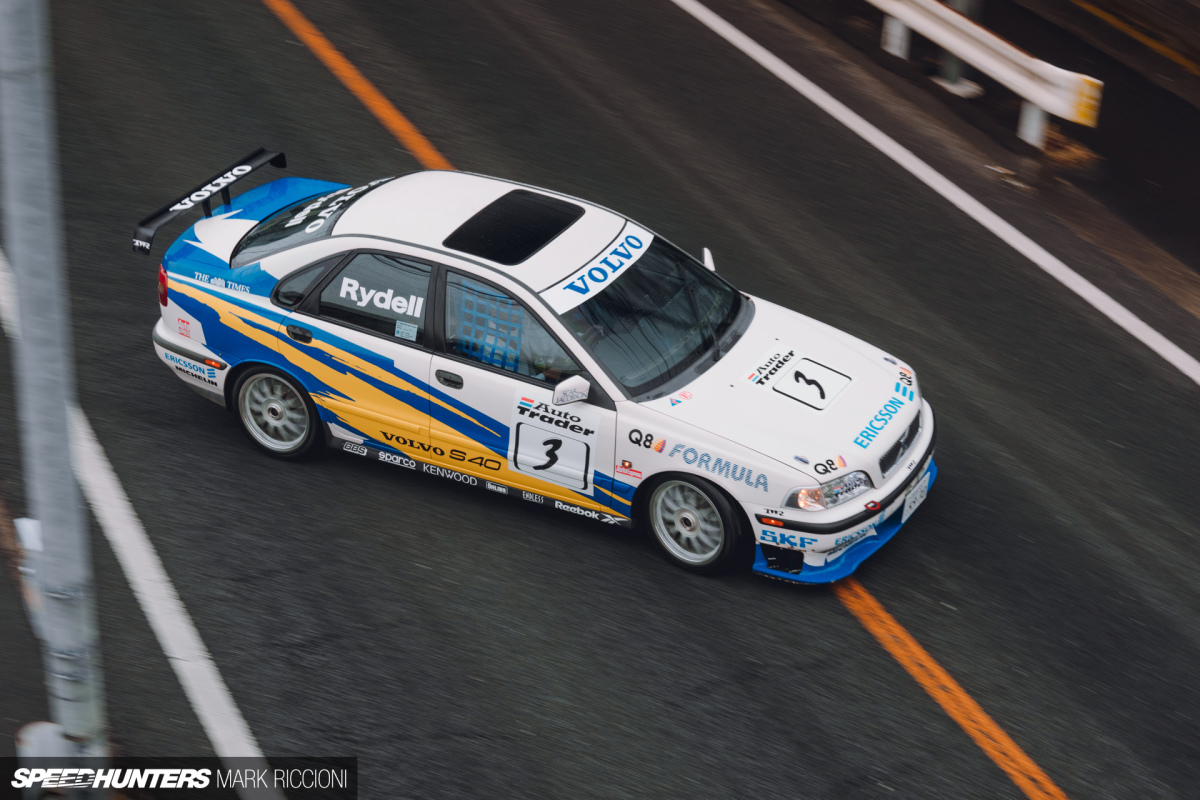 For Niikura Kousuke, who has the unenviable task of saying 'Rydell' every time he tries to describe his Volvo S40, he too shared a dream of becoming a racing driver from a young age.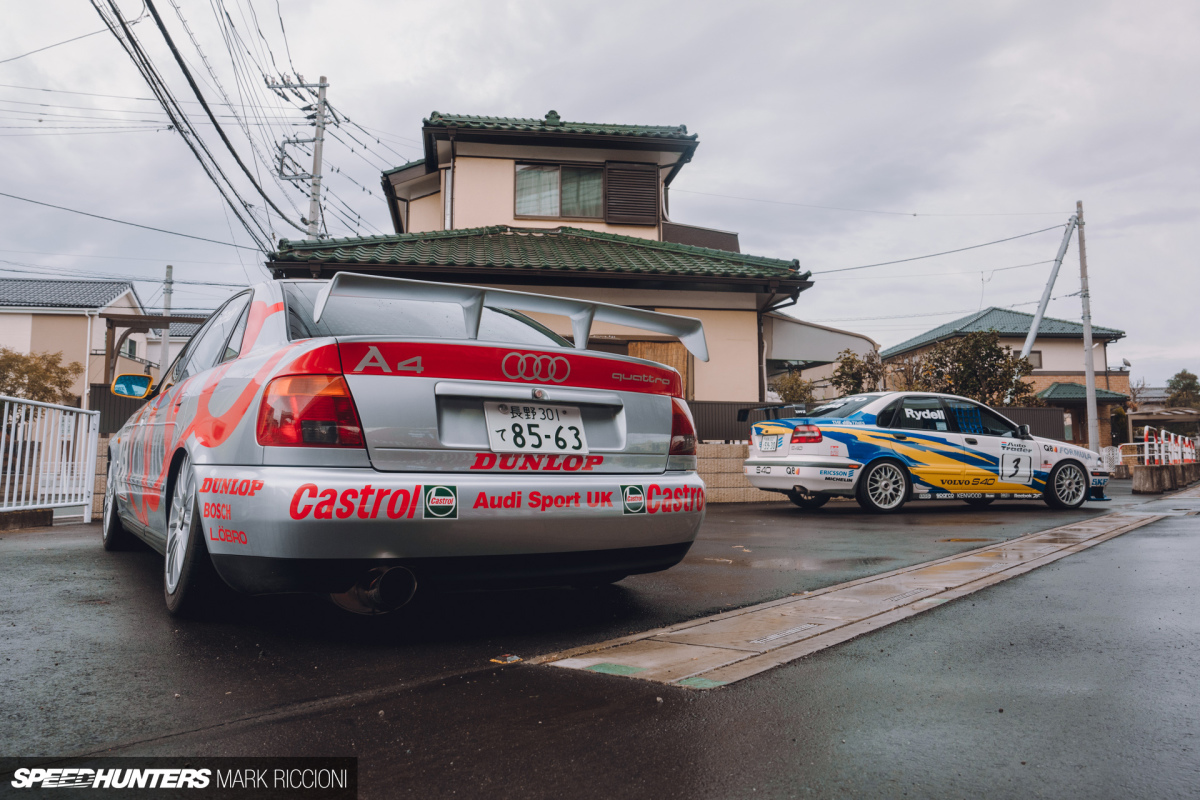 "When I was young, my father actually took me to an overseas race which was the British Touring Car Championship," Kousuke-san explains.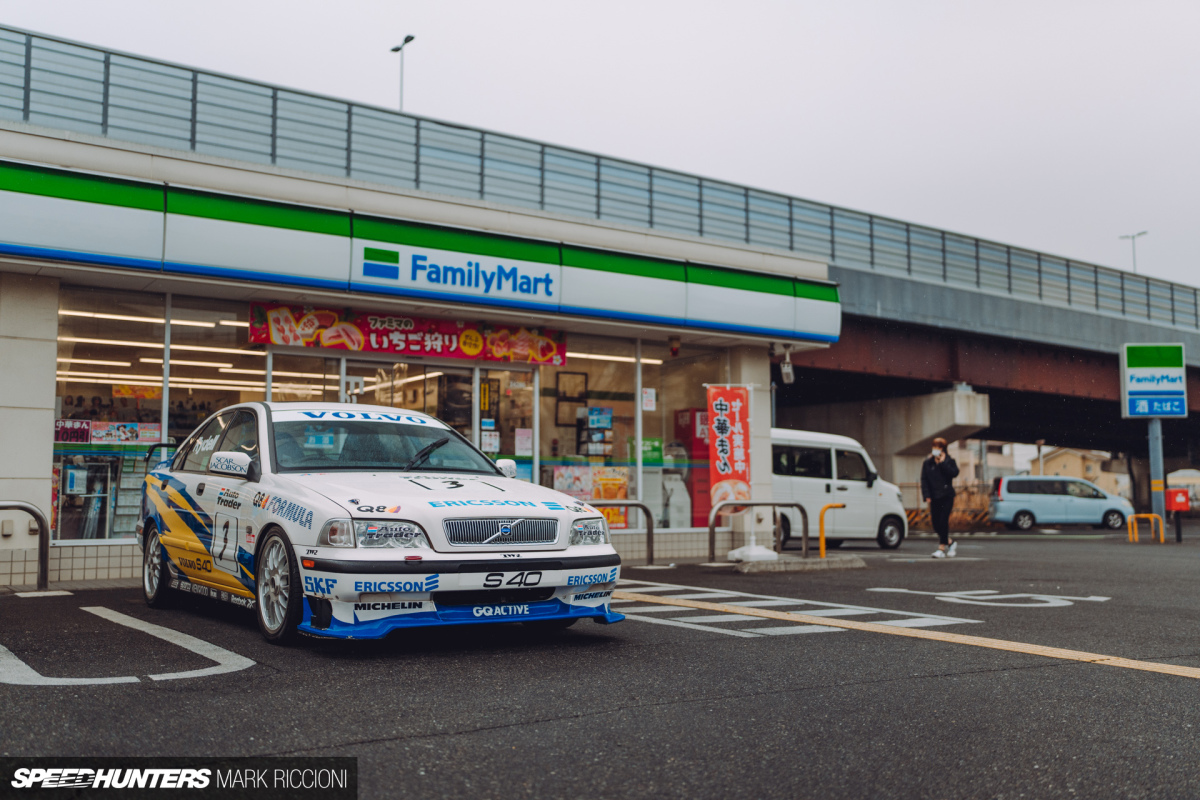 "I was so shocked! I couldn't believe there was such an interesting race with road-looking cars. The speed, sound and smell is addictive, and when growing up I wanted to become a racing driver. But it's not easy to do without a lot of money, even if you drive very fast. The urge to race never goes away, and I still wanted to ride in a racing car."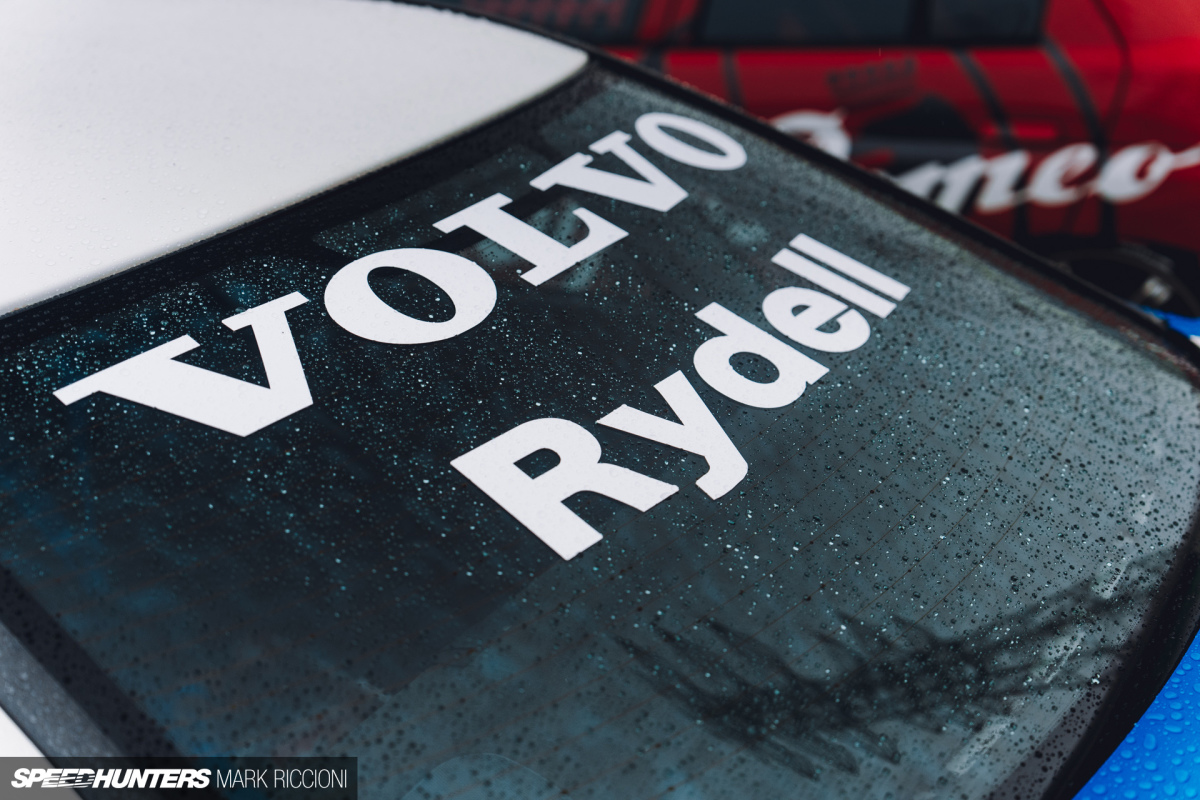 "After some time, I got my driving license and quickly decided to make a racing machine that I could also enjoy on the road. The Volvo S40 was my favourite from the Super Touring era of BTCC, and every drive feels like an amazing experience."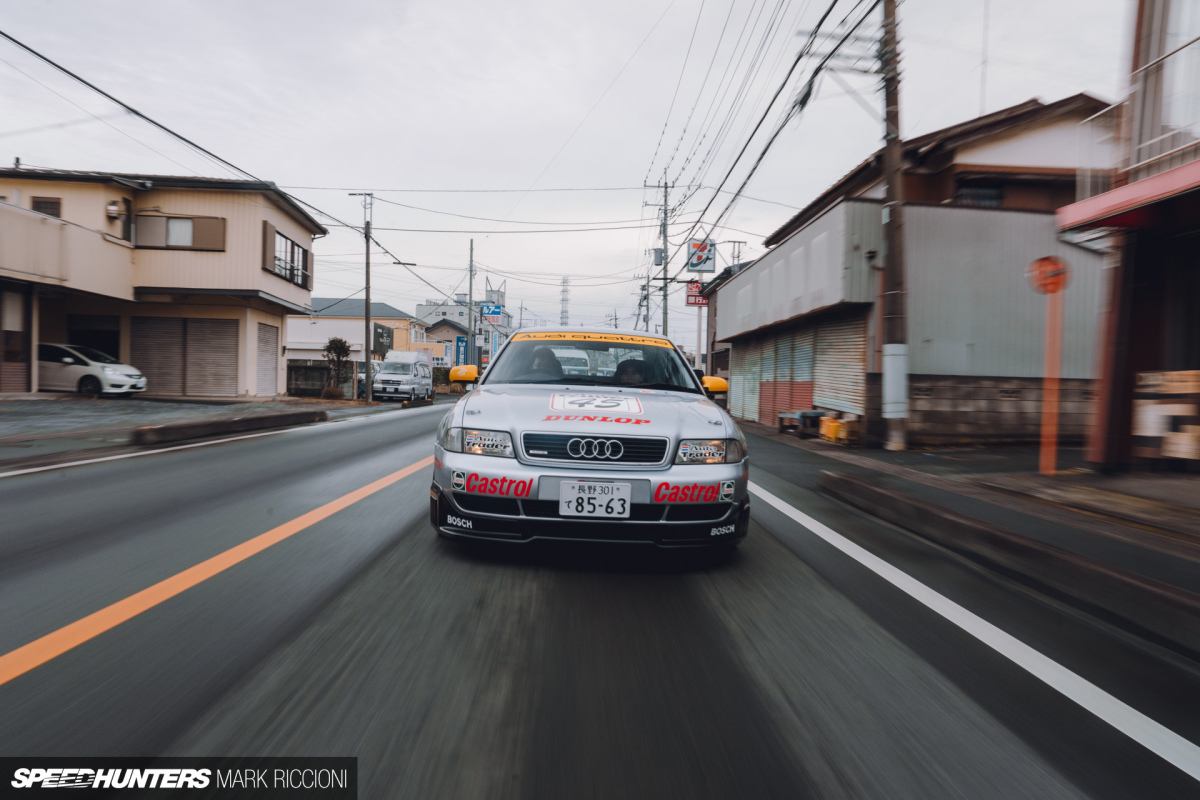 While Akiyama-san and Kousuke-san shared a similar path growing up, Mashahiko Yamazaki – and his B5 Audi A4 – wasn't initially inspired by the world of motorsport. But instead, the world of console racing games.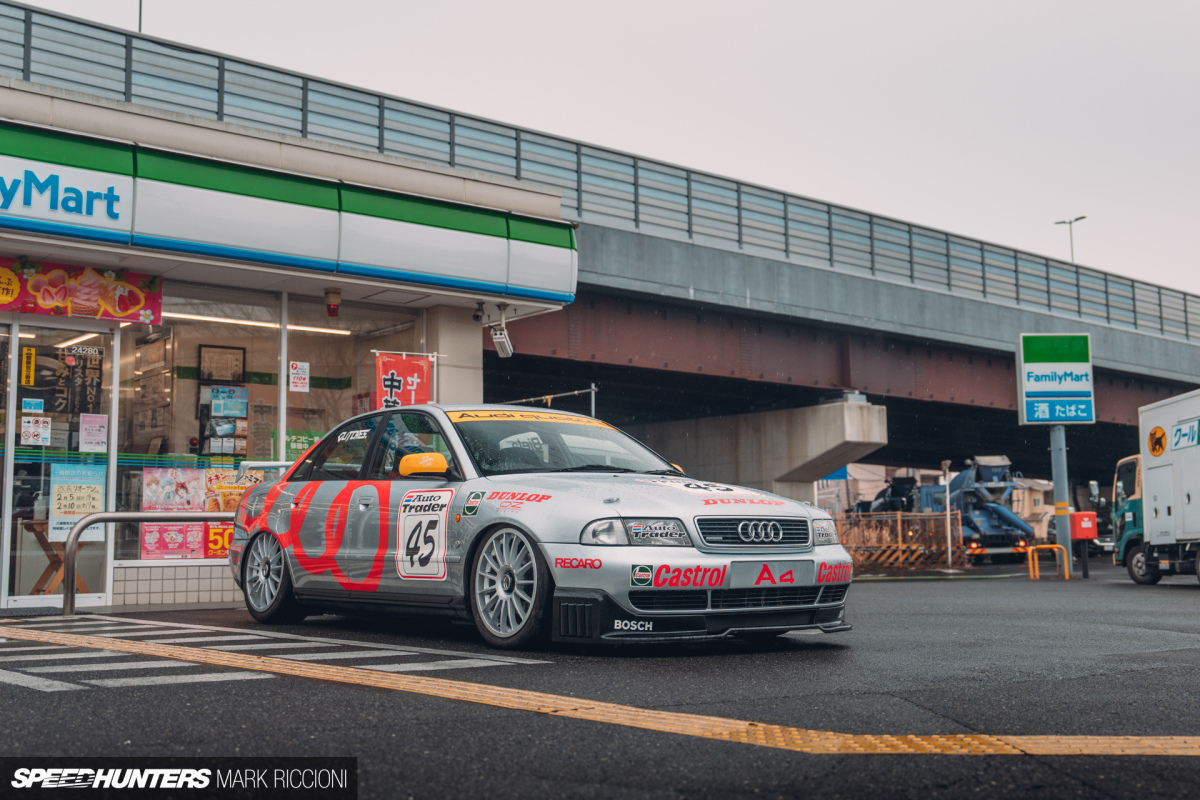 "My parents owned an Audi in the '90s, and when I saw the Super Touring A4 on the PlayStation game I didn't believe they were the same car underneath," Yamazaki-san recalls. "Many people love Japanese racing games because of the unusual Japanese cars. But it's true that here, we enjoy them because of the unusual European cars that feature. Especially when there are racing machines included."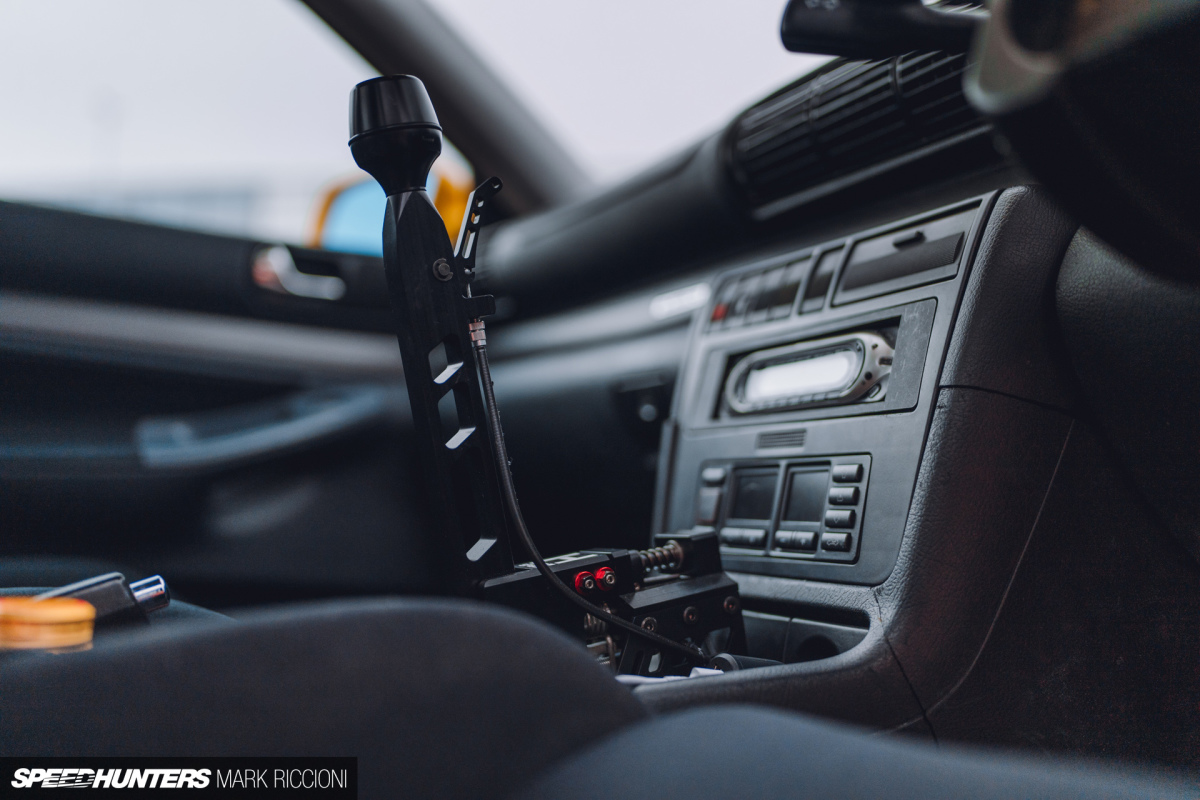 "Race cars will always be the best in my opinion. They exist to be driven very fast by the bravest drivers. And to create a car which has the same style and feeling of the '90s is very nostalgic. I have a long way to go until I am complete – I want the performance to match the visual. So, development will continue into a proper racing machine."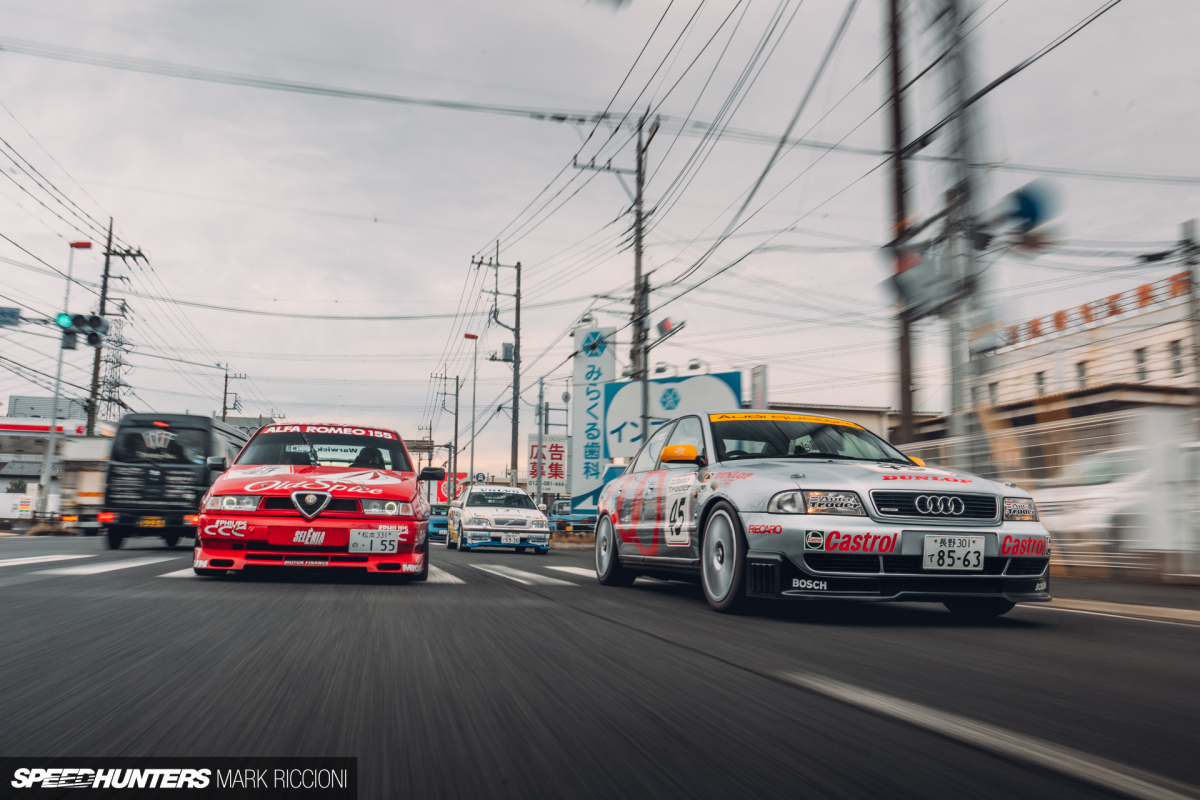 All three cars may have prioritised style over speed initially, but what unites these friends is the feeling they get when jumping behind the wheel – be that cruising the streets of Saitama or simply commuting to work every morning. Asked whether any of the newer BTCC cars interest them, all three quickly agree that modern race cars (and modern cars in general) struggle to capture their imagination in the same way those built in the '90s and '00s did.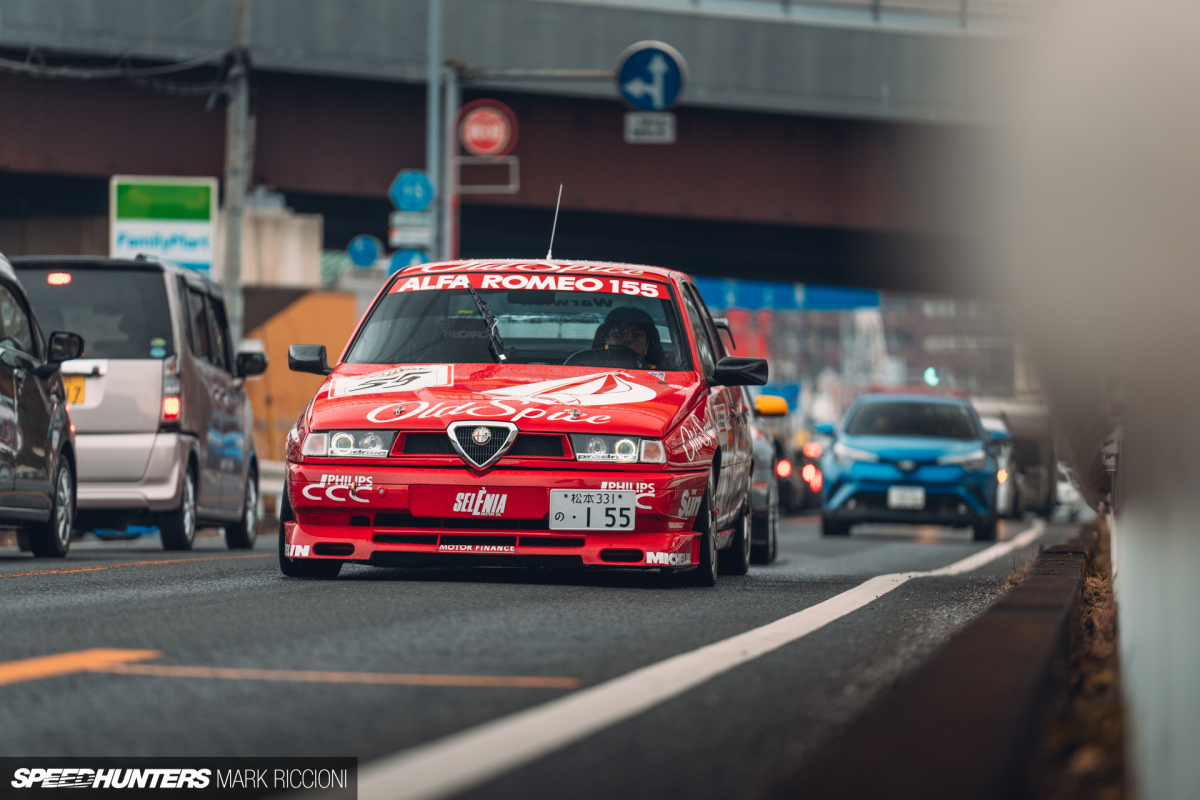 "Of course, I enjoy the speed of new racing cars, but they are also very different visually to the road cars they are based on," Akiyama-san adds. "We have lost many iconic drivers, sponsors and liveries. But maybe they will become iconic again in years to come? The '90s will always be my era because it's what I grew up with. Newer race cars start to all look the same because the rules are so tight and development so similar. They are faster, but not as emotional."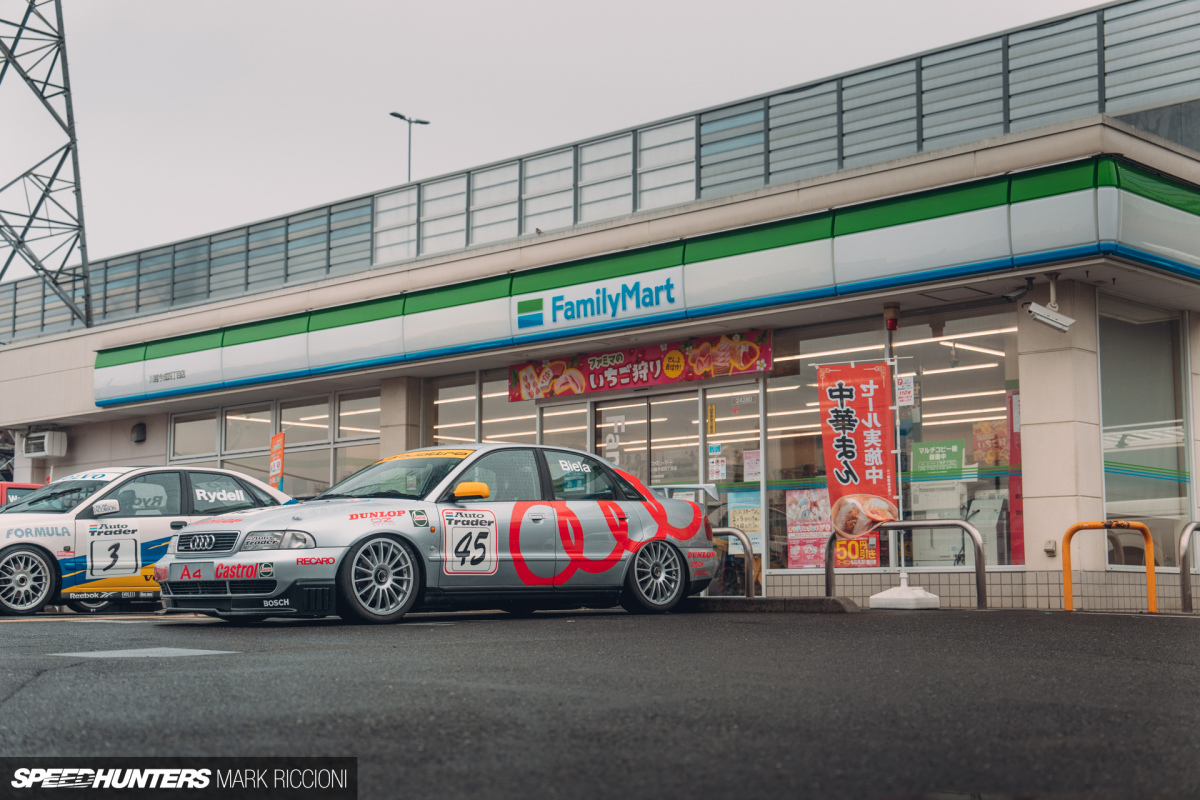 Akiyama-san's last point is an important one. New cars are arguably the best they've ever been, but that doesn't always capture someone's imagination either. In the world of music, you can listen to any song, anywhere in the world through noise-cancelling headphones for an uncompromised experience. Yet vinyl sales are at an all-time high; a format with imperfections which degrades over time and requires effort to find.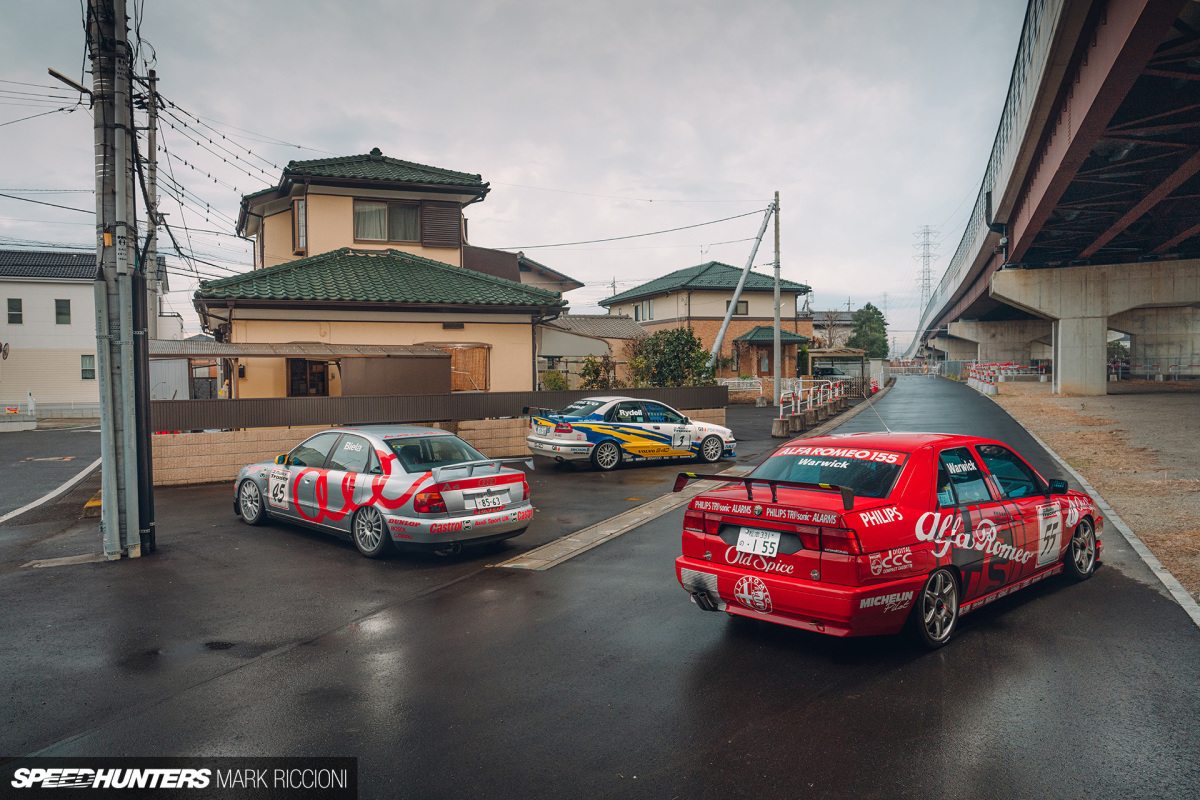 It's human nature to collect and form attachments with belongings. And as we get closer to full autonomous driving, the desire for an unfiltered driving experience only gets greater, too. As a country which still embraces the fax machine as a suitable communication format, don't expect the Japanese to give up their internal combustion race cars just yet.
Mark Riccioni
Instagram: mark_scenemedia
Twitter: markriccioni
mark@speedhunters.com