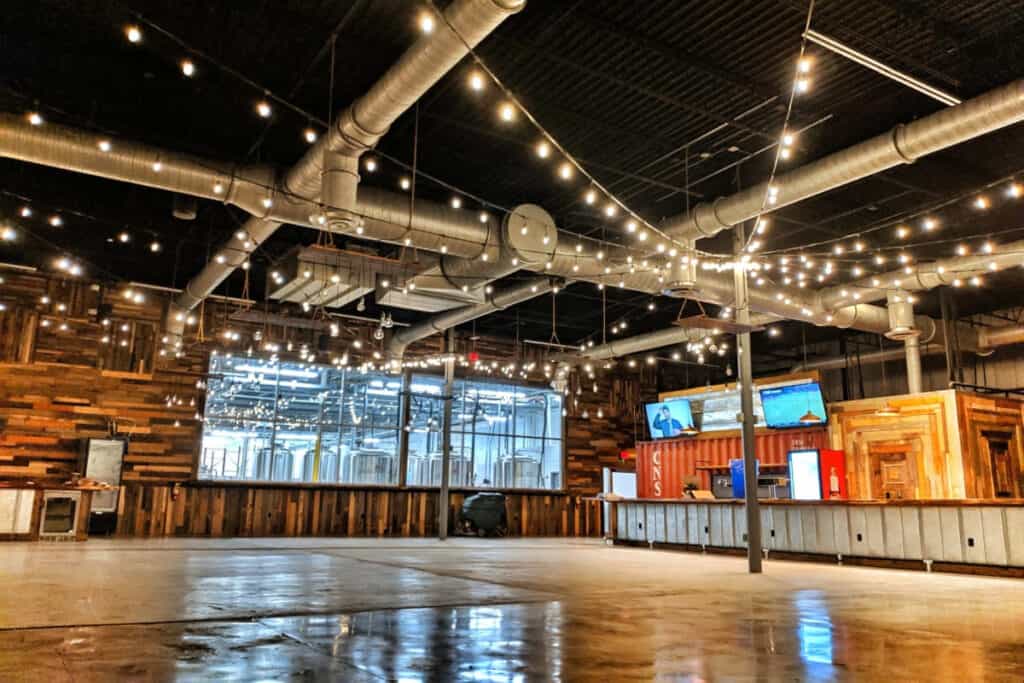 Is your sneaker ball guestlist on the large size? Then consider booking a renovated warehouse space on Peerspace to ensure you have plenty of room to mix and mingle. You'll have room for everyone on the guest list and their plus-sevens for your sneaker ball event at this brewery warehouse space in Atlanta. With room for a grand total of 2,500 guests, everyone can chill with the warm rustic and industrial vibes and decor.
Wood walls and tables, exposed ductwork, and string lights, not to mention stainless steel brewery room views through large indoor windows, provide the backdrop for your event. There is plenty of space for dancing and arranging tables and chairs to suit your vision, with a bar in the main area, two patios, and a tiki bar room with a fantastic mural wall. 
5. Womenswear ideas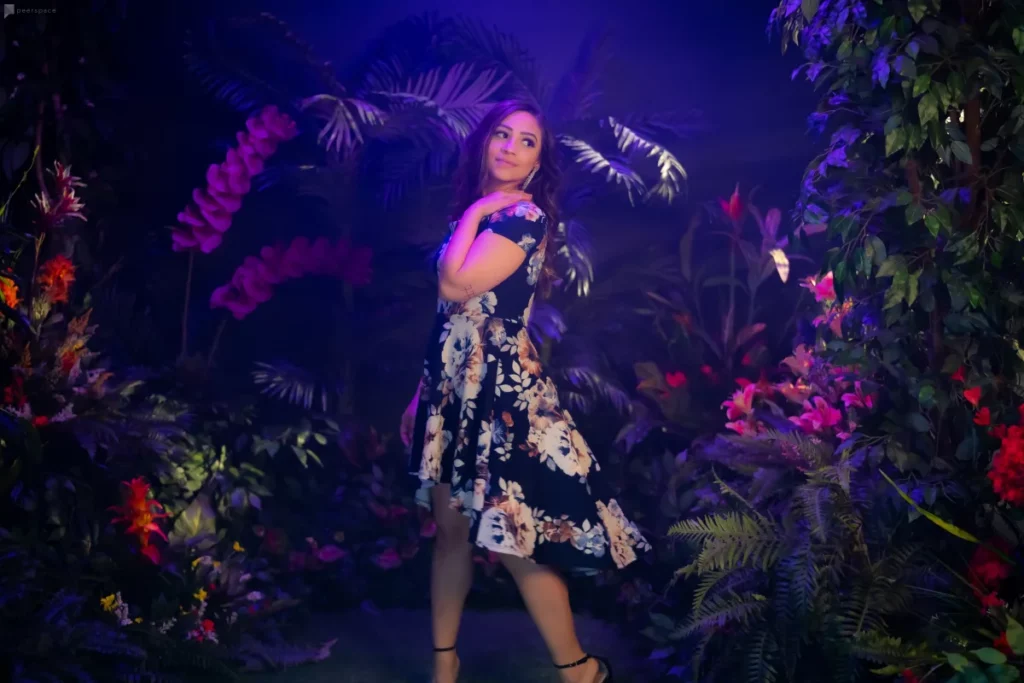 Now, sneaker balls are all about the duds, right? Obviously, you'll be breaking out your best kicks, but what else should you wear? Opt for a cocktail gown with a fashionable high-low hem, resting above the knee in the front and floor length in the back, with lots of ruffles.
Or go with the timeless trend of wearing a perfectly simple and elegant sleek slip dress. The idea behind sneaker ball party attire is that everything from the kicks up is decidedly evening wear, so accents like feathers, ruffles, gloves, and all the bling are a go.
6. Menswear ideas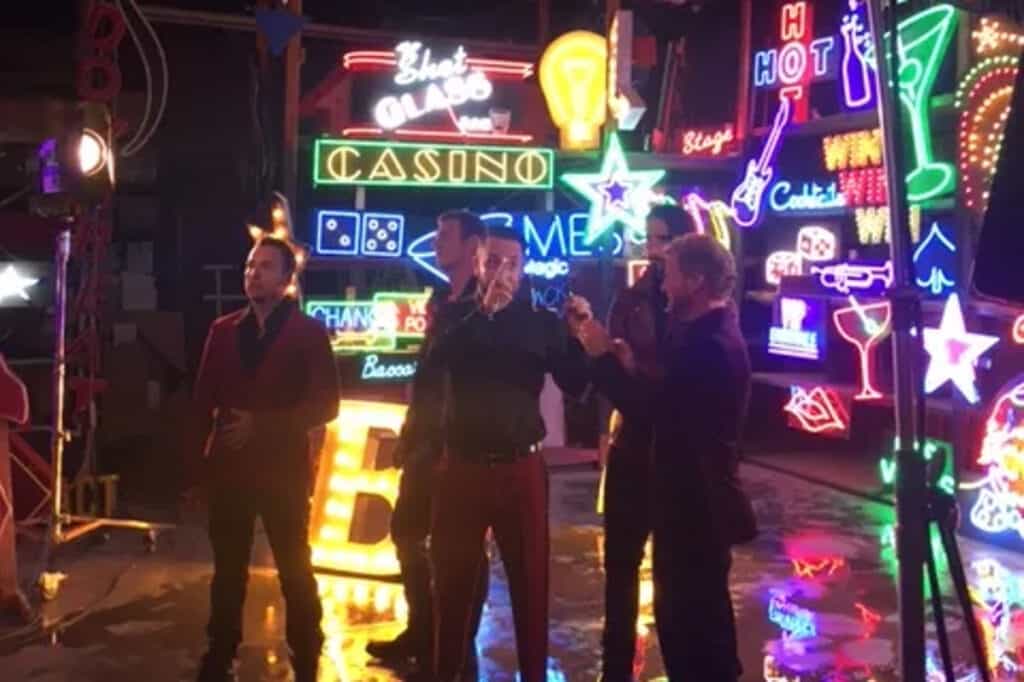 For a suit, choose a tux, which is a style that fits perfectly at a gala event, like a sneaker ball party. You could also choose a swanky suit in a shimmering material, perhaps jewel tones. Sleek evening wear will offset a pair of fresh sneakers perfectly.
Mind the kicks. You can never go wrong with crisp white sneakers, maybe with an accent of color to accessorize the dress. Platform high tops are in style for the foreseeable future. Or source some classic Chucks as an easy alternative. Do that research and be socially conscious – community is the whole idea of the sneaker ball party, right?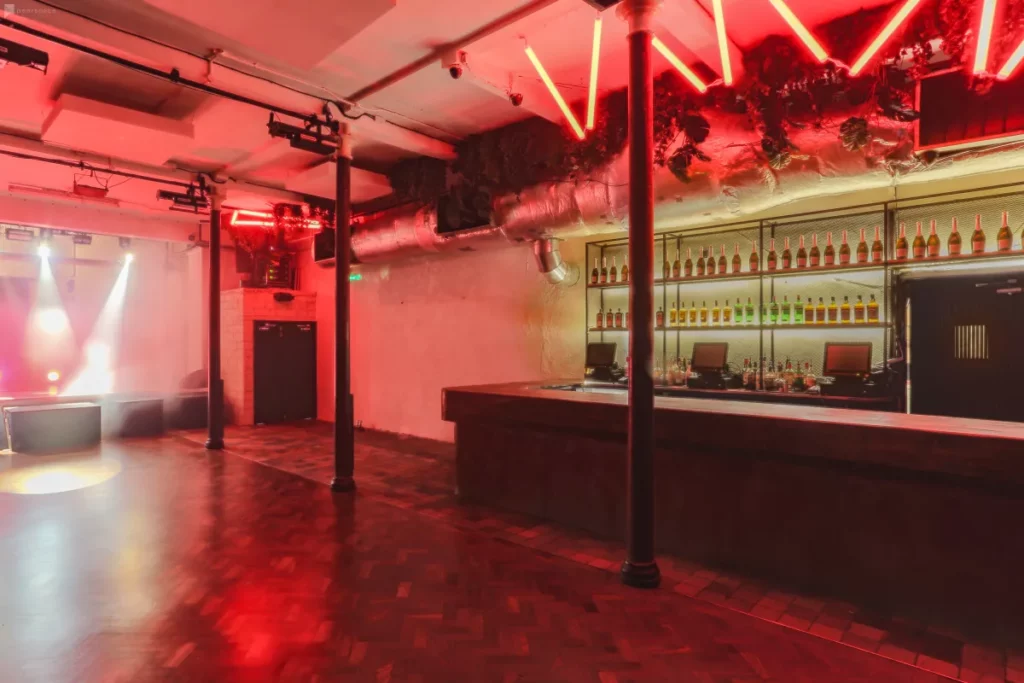 One of the absolute best things about a sneaker ball party is that you get to dance all night long without hurting your feet. So, whether you go with an old-school hip-hop situation or opt for ballroom-style formality, music is going to set the overall vibe.
Start by booking the perfect performance event space through Peerspace. For instance sneaker ball party planners in London, UK can book this versatile nightclub space near Brick Lane. It's an event hall with space for 450 guests, a large bar, a coat check room, a stage, and A/V equipment.
Plan your playlist according to your taste, a theme, or have a professional DJ do it for you. You could even let the guests collaborate by adding their favorite tracks to a playlist. Music is everything at a successful soiree, so choose what will suit the mood and set your guests at ease for mingling and dancing the night away.
Your sneaker ball can be a multi-sensory experience when you throw it at this two-story warehouse in Compton. It's a one-of-a-kind venue with fabulous LED glass walls that can display customized graphics. This special LED glass allows you to create the backdrop for your party, with the graphics linked to live art or sound, or even motion activated!
The space includes an elevated stage for your entertainment and announcements. Plus, tables and chairs, lighting and video equipment, Wi-Fi, a kitchen, and a dressing room are also on-site. 
"Sung was incredibly accommodating and professional," shares a Peerspace reviewer. "The space itself elevated our event to the next level!"
Embrace the footwear element of your ball by using our sneaker-themed party ideas!