Wondering how to rent a warehouse for a day in NYC? Then, you're at the right place! Peerspace is the world's largest online marketplace for hourly venue rentals, with unique venues available to rent in cities across the globe. And yes, this includes plenty of gritty and pretty warehouses in NYC.
So whether you're hosting a party, working on a production, or holding a conference, Peerspace offers you access to warehouses across the five boroughs. Keep reading to learn more about how to rent a warehouse for a day in NYC as well as examples of the kinds of warehouses you'll find in the Big Apple. 
Why rent a warehouse for a day in NYC?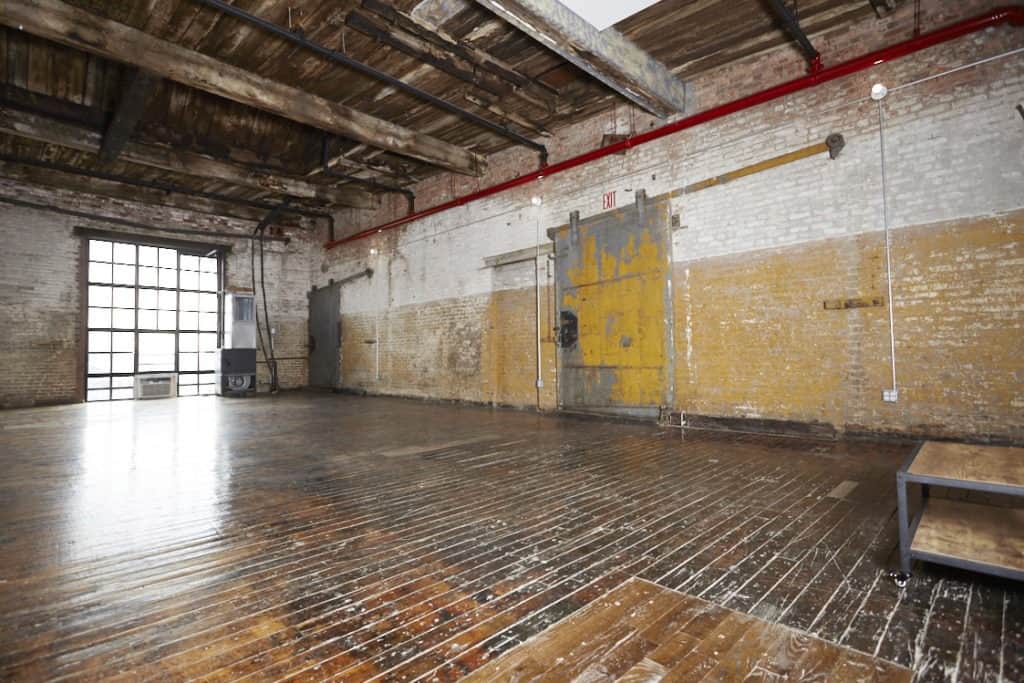 So why rent a warehouse, anyway? You're probably already aware of why renting a warehouse is a smart choice. But we'll cover some key reasons you may not have thought of.
For starters, warehouses have that industrial look that's great for photos and videography as well as for cool events. Yet, there are also plenty of warehouses that have been renovated and decorated to combine that aesthetic with the luxury of modern conveniences and amenities. In fact, you can find warehouses with everything from great lighting to chef's kitchens to comfortable furnishings, and more.
Warehouses are also a great location for louder events like performances or large parties because they're less likely to be in residential locations. There are typically fewer neighbors to disturb (however, we'd still recommend that you reach out to the warehouse's host if there are any concerns about noise).
Finally, one of the top reasons we love warehouses is that they are extremely versatile and flexible. You can typically adapt a warehouse space to your wants and needs. At their core, they're enormous spaces in which you can plan to do just about whatever you can dream up!
What to look for when you rent a warehouse for a day in NYC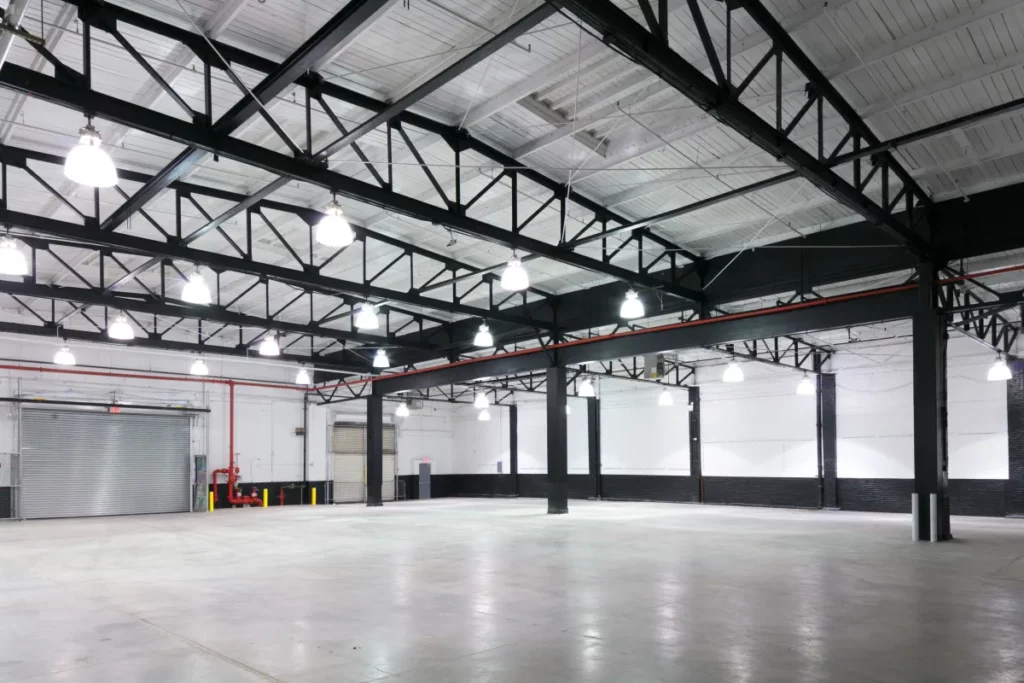 New York City has a long industrial past, so luckily this means plenty of beautiful and historic refurbished warehouses are available for your use. For just about any event or creative activity you're planning, you can find suitable warehouse space.
If you're hosting a business event, such as a pop-up restaurant or an art gallery, the warehouse's aesthetic will be crucial to your ambiance. In such cases, look for warehouses with a classic industrial aesthetic, like exposed brick, ultra-high ceilings, massive windows for tons of natural light, and other historic features.
You may also want to rent a warehouse for more standard events, like birthday parties and weddings. In cases like these, you may be more interested in renovated, furnished warehouses as opposed to "raw," untouched warehouses. Vacant, unrenovated warehouses are often best for productions, but not typically for events.
No matter what type of warehouse aesthetic you're going for, you can absolutely find it on Peerspace!
Learn more about the coolest warehouses in NYC here!