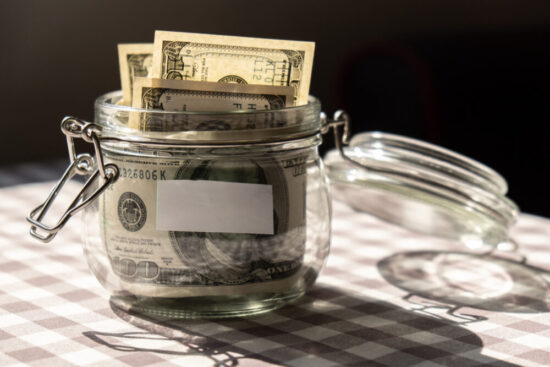 When you need to make some extra cash, renting out items you own can be a worthwhile option. You can either earn money from things you purchased long ago or use the funds you make to offset the cost of getting something new, including items you can use when they aren't rented out. Here's a look at ten things you buy once and rent out for big bucks.
1. Trucks or Cargo Vans
Many people don't need to use a truck or cargo van often, but when they do, renting one is typically their only option. If you own a sizeable truck or cargo van, you can make it available to others for a fee. Then, they can handle their project and return the vehicle.
In many cases, you'll want to use a platform that specializes in this type of vehicle lending, as it offers some additional legal and insurance protections. Additionally, you'll need to potentially work with your auto insurance company to adjust your coverage, as your base policy might not cover damage that occurs when someone else rents out your cargo van or truck.
2. Camper or RV
Similar to the option above, renting out a camper or RV you own could help you earn some cash during the times you aren't using it. Many people want to use these types of camping vehicles but don't own their own, so the market is certainly there. Plus, platforms that focus on these types of rentals can help you connect with renters and handle the legal side of the arrangements. As with the cargo vans and trucks, you'll need to work with your insurer to ensure your coverage is suitable for this activity.
3. Tools
Tools are something else that people don't always need every day but may need on occasion. If you have a solid tool collection, renting out the various pieces of equipment to those handling DIY projects could turn into some cash.
There are platforms that can make connecting with renters easier, so that's worth considering. If you don't like the idea of your tools heading away from your home, you could also pivot and rent out your workshop and make any of the available tools accessible to the renter. Just make sure you speak with your insurance company either way, as both of those approaches can come with risks that may require different coverage.
4. Storage Shed
If you have a yard that's large enough for a new storage shed and you live in a relatively populated area, that shed could be an item that you can buy once and rent out for big bucks. Many people have storage needs beyond what their residence offers, but storage unit companies often have high prices. If you can offer a convenient location at a competitive price, then finding a renter might be relatively easy.
Again, there are platforms that make renting out storage space simple. Some even offer automatic access to appropriate insurance, which is beneficial.
5. High-End Clothing
If you have an enviable wardrobe, you might be able to rent out various pieces to others who need an outfit for a specific occasion. For example, formal wear is often expensive, and many people may prefer to rent it when the need for it arises. However, any high-end clothing could be a nice rental for someone looking to elevate their look for other reasons, including job interviews, class reunions, business conferences, and more.
There are several platforms that can make renting out your clothing easy. Often, these work best if you live in a larger city, as many rely on local transactions.
6. Boats
Boats are a luxury item in many cases, but many people adore the idea of spending some time in one on the water. If you have a boat, renting it out when you're not using it could turn into a cash cow. There are many peer-to-peer boat rental platforms available, and many also allow people to rent out other watercraft, like jet skis. Just make sure your insurance will cover you when it's rented out.
7. Recreational Sports Equipment
Many sports require a lot of equipment, and some of it's pretty expensive. Plus, it's often too cumbersome for visitors to bring with them during a vacation. As a result, if you own recreational sports equipment for activities that are popular in your area and you're located in a tourist destination, renting it out could make you some quick cash.
Surfing and skiing equipment are two prime examples, but many other types of equipment can also work. Consider what tourists usually do when they're in town and see if you can find a suitable item of yours to rent out.
8. Musical Instruments
Many students (or the parents of students) who are learning a new instrument prefer to rent before they buy, particularly if they aren't sure whether they'll stick with it. If you have solid starter instruments for beginners that you aren't actively using, renting them out could be a great way to earn some money from them. You could list on peer-to-peer platforms, connect with local schools, or use similar approaches to find suitable renters.
9. Bounce House
For people who live in family neighborhoods, buying a bounce house and renting it out for children's parties could be a fun side hustle. Usually, you'll need to assist with setup and teardown if you go this route, but the money-making potential often offsets the investment and the value of your time.
10. Swimming Pool
Swimming pools are expensive to install and maintain, but if you have one, you could potentially make it worthwhile financially. There are platforms that can help you rent out your pools to others. Plus, some of the platforms assist with insurance concerns, offering coverage to ensure you're protected from a liability standpoint.
Do you know of any other things that people can buy once and rent out for big bucks? Have you tried any of the options above and want to tell others about your experience with it? Share your thoughts in the comments below.
Read More:
Come back to what you love! Dollardig.com is the most reliable cash back site on the web. Just sign up, click, shop and get full cash back!
Tamila McDonald has worked as a Financial Advisor for the military for past 13 years. She has taught Personal Financial classes on every subject from credit, to life insurance, as well as all other aspects of financial management. Mrs. McDonald is an AFCPE Accredited Financial Counselor and has helped her clients to meet their short-term and long-term financial goals.