When you're craving comfort food, my creamy and delicious Broccoli Cheddar Soup is just what you're looking for!
Don't wait for soup season or a cold day to make this delicious cheesy soup. It's a delicious addition to your table any time of the year.
I remember the first time I had this delicious cream soup back in the seventies. It was served in a bread bowl, and I thought it was soooo fancy! Well, bread bowls have gone by the wayside, but my broccoli cheddar soup recipe is still as popular as ever.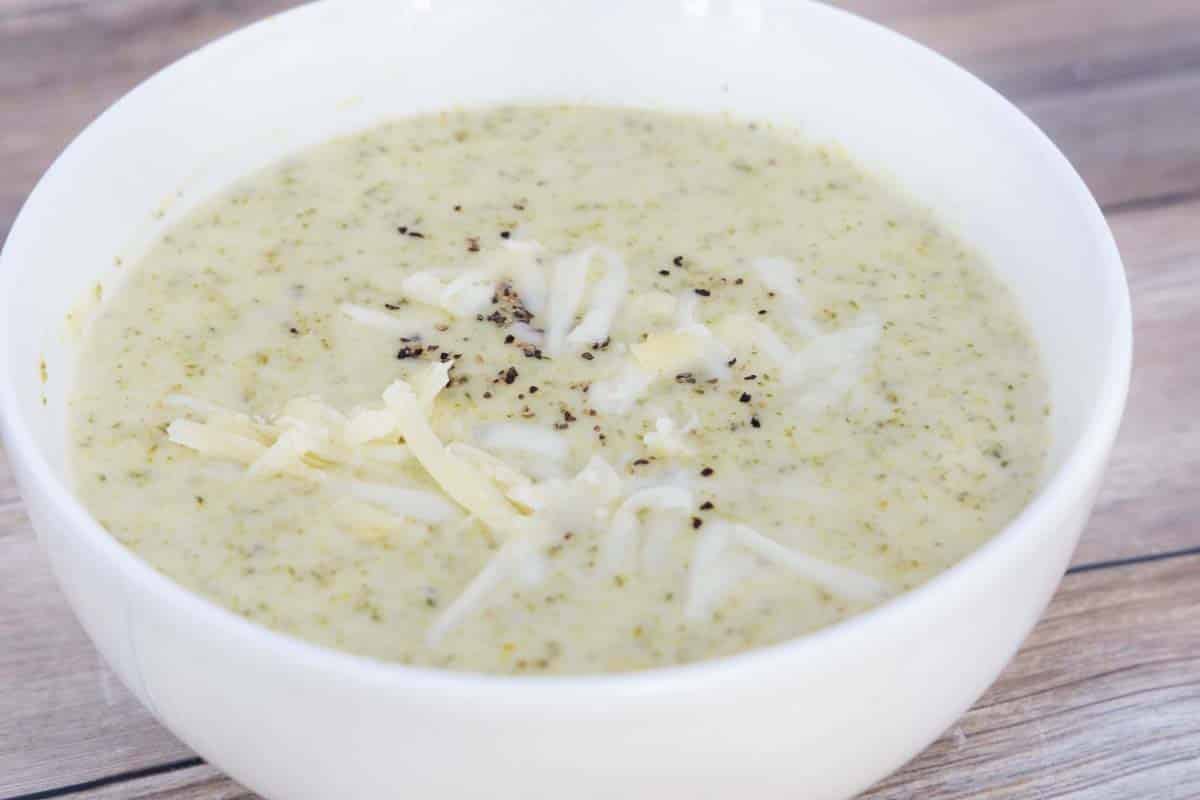 I know a lot of people rave about Panera's broccoli cheddar soup, but their soups all come in frozen, ready to be heated. My broccoli cheese soup is made with simple ingredients and takes under an hour to make.
And if you like frozen soups, my homemade broccoli cheddar soup freezes very well. Frozen in an airtight container, this creamy soup can be kept frozen for up to three months.
Ingredients to make Broccoli Cheddar Soup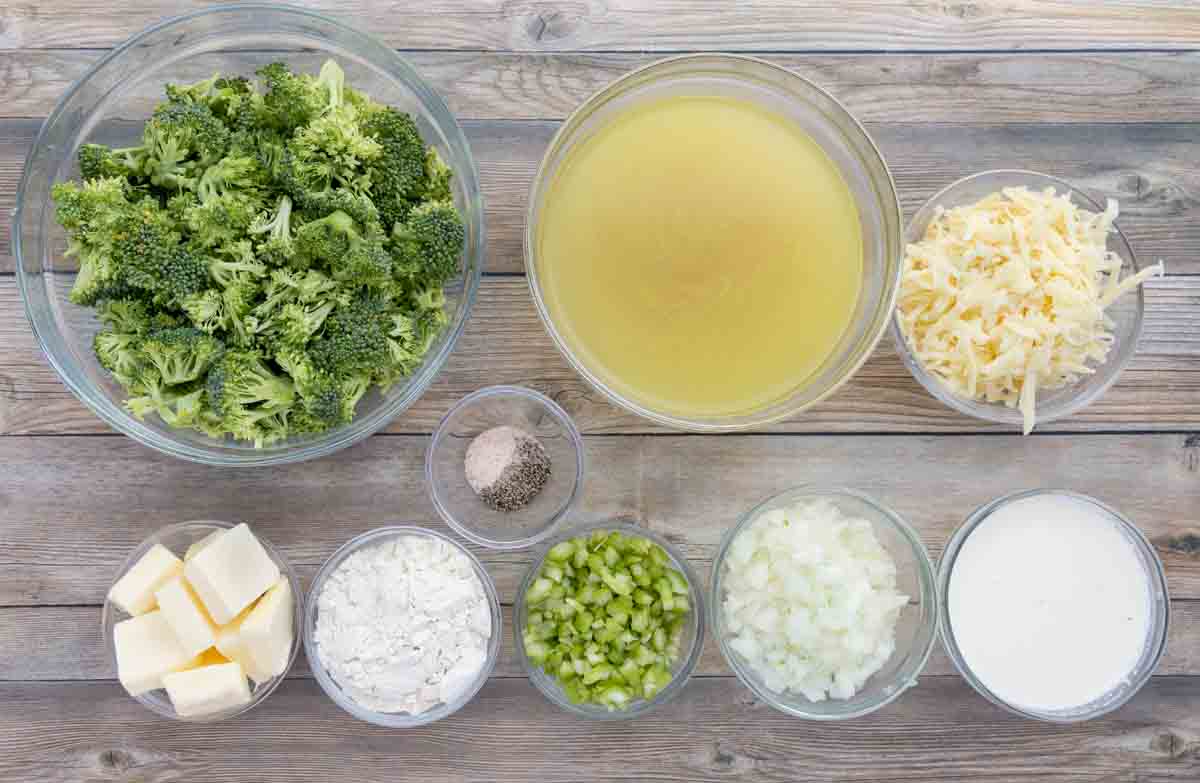 Let's start by gathering the ingredients we need to make Broccoli Cheddar Soup. In Chef Speak, this is called the "Mise en Place," which translates to "Everything in its Place."
Not only does setting up your ingredients ahead of time speed up the cooking process, it also helps ensure you have everything you need to make the dish.
Simple Ingredients
fresh broccoli florets
chicken broth (or vegetable broth)
celery
white onion
unsalted butter
all-purpose flour
heavy cream
sharp cheddar cheese
salt and black pepper
*I like to grate my own cheese, but you can use pre-grated cheese to make your life easier. You can also use frozen broccoli if fresh isn't available. Medium cheddar cheese instead of sharp can be substituted.
How to make Broccoli Cheddar Soup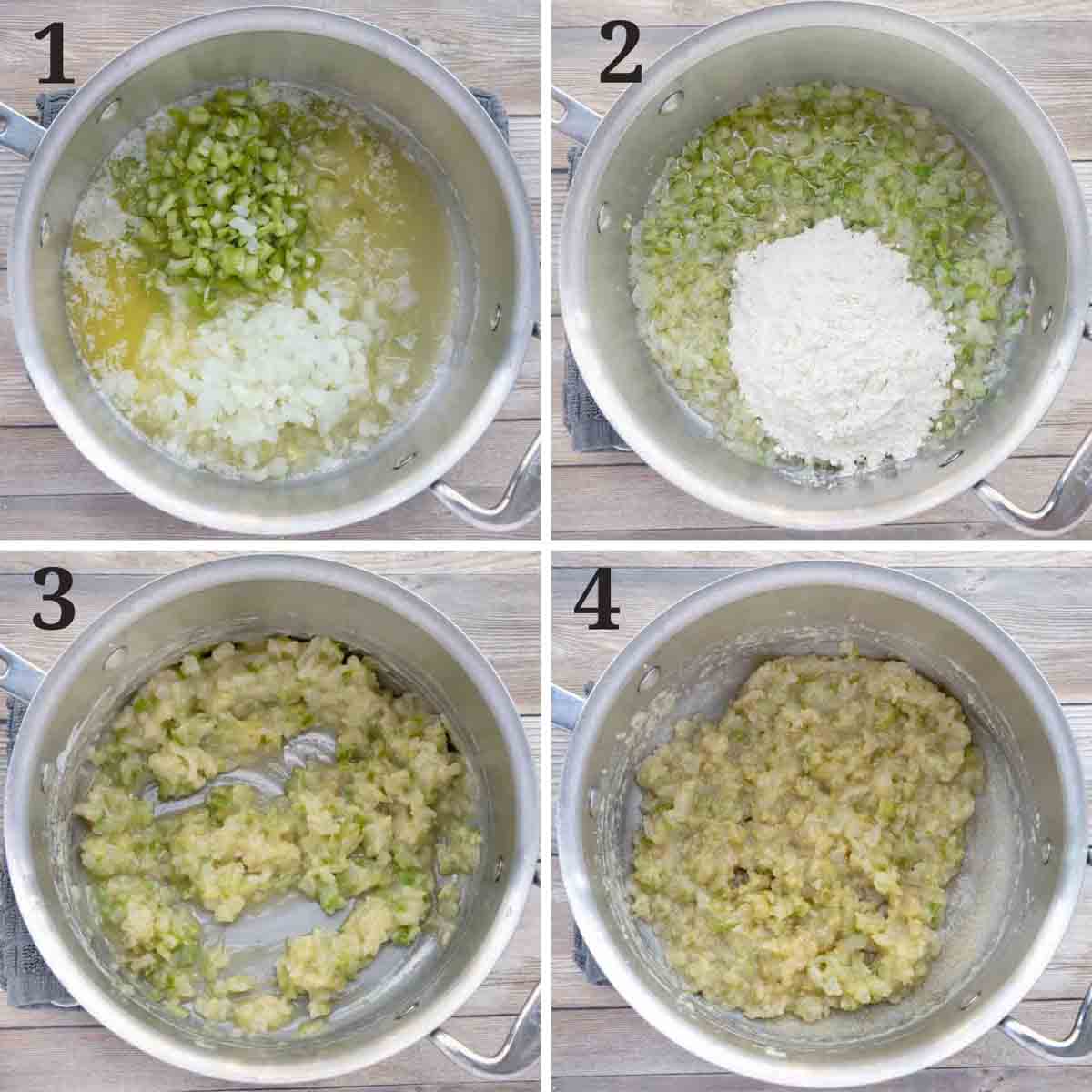 Melt the butter in a large saucepot on the stove top over medium heat. Then add the diced celery and onions to melted butter and saute for 4-5 minutes.
Add the flour to the pan.
Mix the flour into the butter and veggies.
Reduce the heat to low and continue to cook the mixture for 3-4 minutes, stirring as needed. Don't let the roux get dark.
Add the chicken broth, water, and broccoli to a large pot over medium-high heat.
Bring the broccoli to a boil. Cook the broccoli until very tender (12-15 minutes). Use a whisk to break up the broccoli. *add more water if necessary
If you want the broccoli pureed, use an immersion blender or blender to puree the mixture. This step is optional, as the broccoli and broth can be added as is.
Add the hot chicken broth/broccoli mixture to the roux and mix well with a wire whisk until fully blended. Let the mixture simmer over low heat for 7-10 minutes.
Add the heavy cream and shredded cheddar cheese to the soup. Mix until the cheddar is completely melted. Let the soup simmer for 5 minutes.
If the soup is too thick, thin it out with water or whole milk. Taste and reseason with salt and pepper as needed.
*If you want more cheesy flavor in this soup, feel free to add more sharp cheddar cheese to the mixture.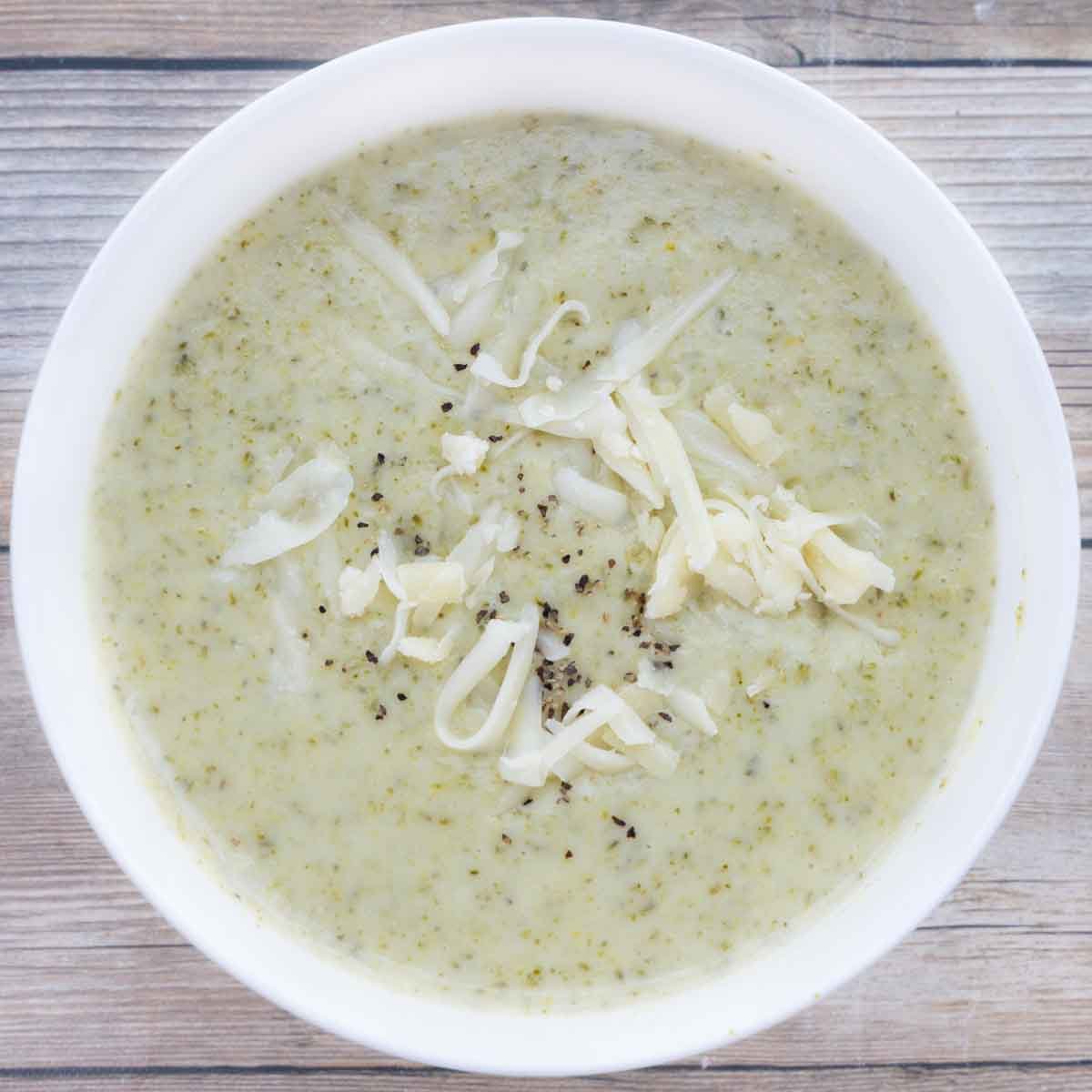 After one bite, I know you'll agree that this is the best broccoli cheddar soup you ever made. It's perfect for a weeknight meal with a salad a crusty bread.
Recipe FAQ's
How can I thicken my broccoli cheddar soup?
The easiest way is by making a roux. Equal parts butter to flour form a mixture that can be used to thicken soups and sauces. Cheese can also help thicken the soup. Many people use cornstarch but I am not a fan of that method of thickening soups or sauces.
Is broccoli soup good for you?
Broccoli Cheddar soup is a good source of vitamins K, C, and A, calcium, phosphorus, and zinc. These are crucial nutrients that help strengthen bones and joints. Along with this, antioxidant sulforaphane in broccoli may prevent osteoarthritis.
Do I have to add cheese to the soup?
No, you don't. By leaving the cheese out, you've made a delicious cream of broccoli soup.
More Recipes You'll Love!