Heat 1 tablespoon of coconut oil in a large Dutch oven over medium/high heat. Add onion to the coconut oil with ¼ teaspoon of salt and turmeric. Saute the onion for 3-4 minutes. Add the garlic and ginger and cook them until fragrant or for 1-2 minutes.
Add spinach, crushed tomatoes, and the remaining salt, and toss all of the ingredients together. Cover the pot and allow the spinach to wilt, for about 2-3 minutes.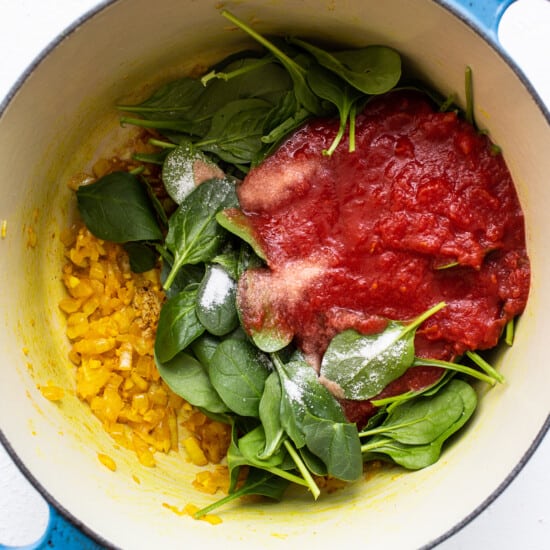 Remove the pot from the heat and scrape the spinach into a high-powered blender and blend on high until smooth. Set aside.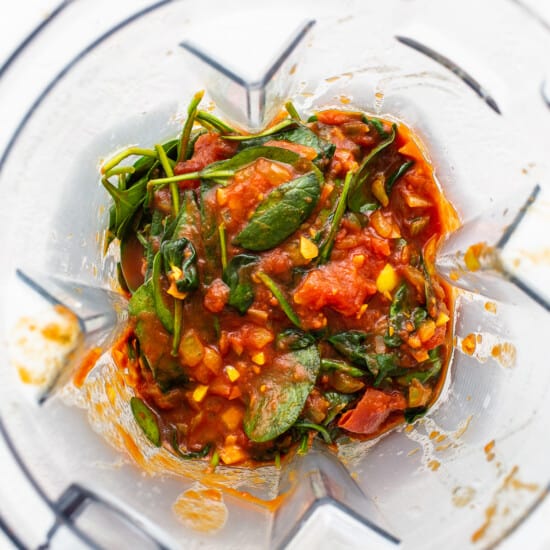 Wipe the Dutch oven clean and melt 2 tablespoons of coconut oil over medium heat. Add the turmeric, cumin, and coriander seeds to the coconut oil. Toss all the ingredients together and toast the spices over medium heat until fragrant.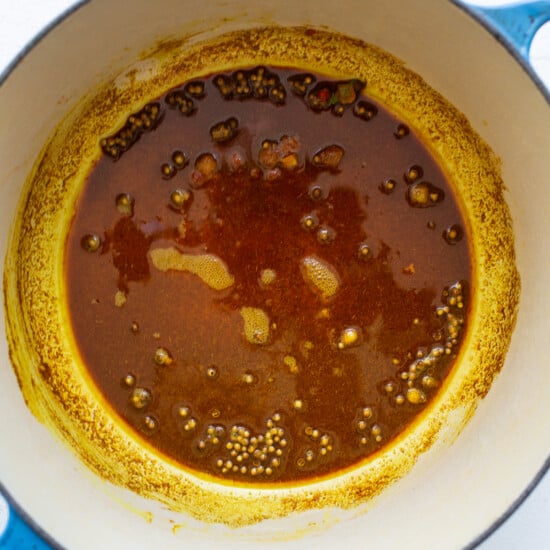 Add the onion and 1 teaspoon of salt to the spices and toss. Sauté the onion for 2-3 minutes and then add the garlic and ginger. Cook for an additional 2-3 minutes.
Transfer the sweet potatoes, carrots, and lentils to the onion and toss. Cook everything together for 3-4 minutes. Add the crushed tomatoes, coconut milk, broth the spinach puree to the vegetables and bring to a boil.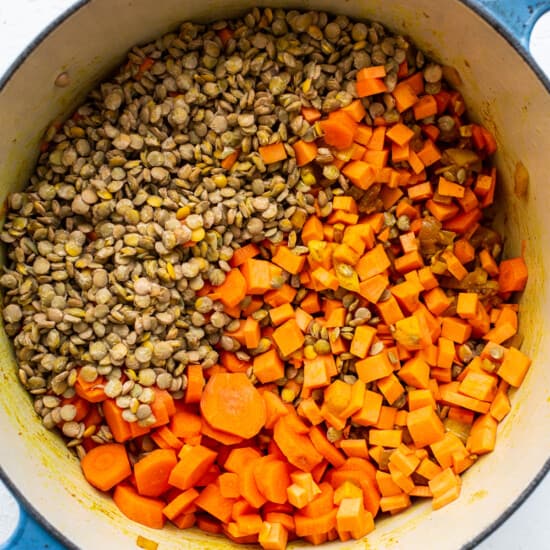 Turn the heat to low and allow the mixture to simmer for 30-40 minutes, stirring periodically to make sure the lentils are not sticking to the bottom of the pot.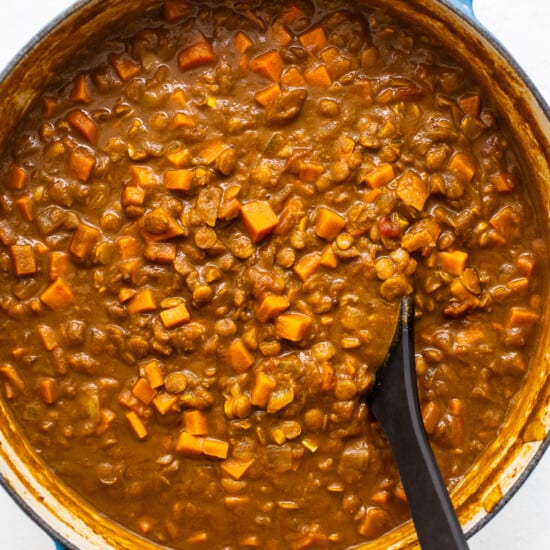 Prepare the basmati rice while the lentils are cooking. Bring 3.5 cups water to a boil and add rice to the water and cover. Turn the heat to low and let the rice simmer for bout 20 minutes.
Remove the rice from the heat and fluff it with a fork. Set aside.
The curry is done when the lentils still have a bite to them. Serve with rice and top with cilantro.