Did you know that 98% of basements in the U.S. will experience some type of water damage? It's a disaster no one wants to happen but can be any homeowner's reality in an instant.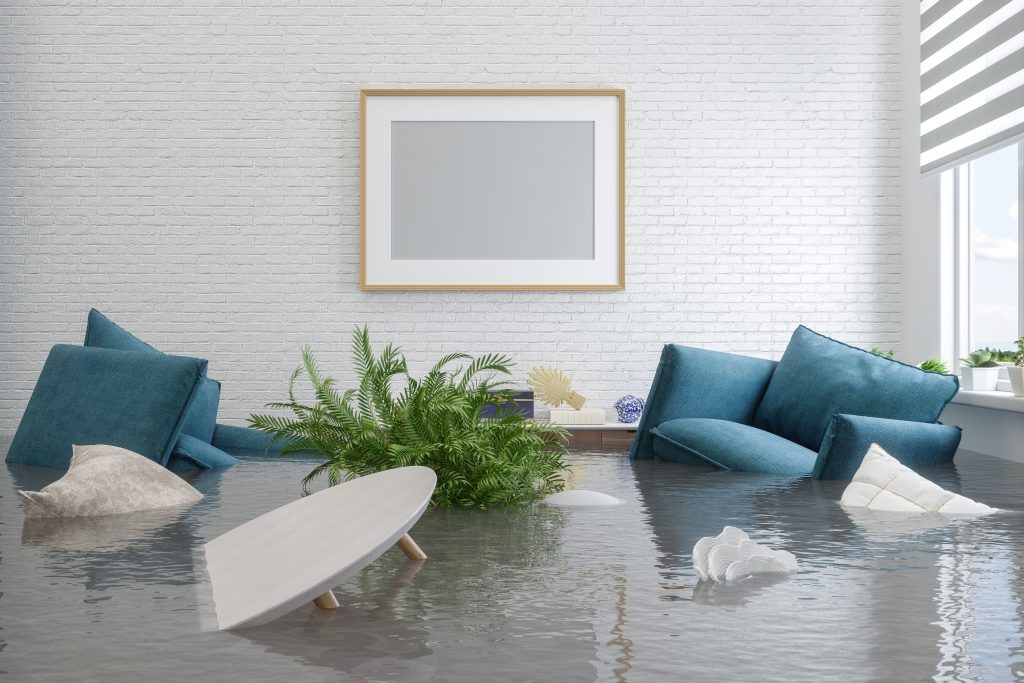 Water damage caused by home flooding or water leaks can be an expensive setback for homeowners. Though severe damage is preventable, it is a common occurrence that still plagues thousands of people across the country each year. Of course, there are measures that you can take to minimize and even help prevent the effects, but it is still important to note some hard truths about house flooding.
It's Common
With so many areas in your home that tap into your water system or are vulnerable to rainwater leakages, it's no wonder why an estimated 14,000 people suffer water damage daily. Though this problem can be easily prevented by affordable means, many people are unprepared to spot the signs of a leak that can quickly turn disastrous.
Unfortunately, most homeowners don't notice the problem until it's too late. By then, severe water damage can require structural attention and expensive repairs. Personal belongings can even be susceptible to destruction, making this seemingly common household issue a serious threat to your home.
It's Costly
Water damage can pose a distressing and expensive setback to homeowners. In fact, on a national scale, household water damage can cost up to $20 billion annually. Not only is a water leak annoying, but it can also become a large financial burden as well.
Floods and water leaks can damage walls, floors, ceilings, and personal property. Eventually, the cost of repairs and/or replacements can balloon up. This is why the average homeowners insurance claim for water damage is around $11,000, which can be a devastating and unforeseen amount of money to consider.
It's Easy to Prevent
Preventing this costly damage is not as difficult as it may seem, and just a few devices can stand between you and thousands of dollars worth of repairs. The key is to both detect and protect against dangerous water leakages to stop them before they get out of hand. Fortunately, preventative devices, such as Guardian's water sensors, can help minimize the damage done to your home.
How To Detect Water Damage
Water sensors are a great way of monitoring problem areas throughout your home that might be vulnerable to water leakages or flooding. For instance, the places listed below are excellent areas to set up a water sensor for continued monitoring.
Bathtubs/showers
Toilets
Sinks
Dishwashers
Washing machines
Burst pipes
Sump pumps
Water heaters
Garage or cellar doors
All of the above areas pose the greatest potential threats when it comes to flooding. By keeping an eye on these spaces, water sensors are able to detect and notify you whenever a possible leak or flood has occurred. Guardian's water sensors, for instance, can send you notifications to your mobile device whenever your sensor has detected a possible problem. This gives you the opportunity to quickly deal with the issue.
Guardian's water sensors are also professionally monitored, meaning that if they detect a potential water threat, our monitoring center will also be notified to ensure that this problem is taken care of. The key to preventing severe damage is to eliminate the threat before it is beyond saving, which is why having a team of professionals looking after your home can be the safety net that catches you from plummeting into expensive repairs.
With a battery life of eight years and a noninvasive installation process, these sensors can become an easy addition to your home that saves you thousands. Water sensors can detect damage-causing water early, and Guardian's water valves can be an excellent complement to these devices.
How To Protect Your Home
Having a water valve can provide you with instant relief when a flood is detected. After setting up a rule in your Guardian Protection app, for instance, your water valve can immediately shut off the water if a flood is sensed to help pause any further damage from occurring. Guardian's device also does not require a plumber for its installation. A wireless water valve such as this one can act as the ultimate deterrent from water damage in your home while also creating minimal stress by being easily transferable and noninvasive.
Say Farewell To Flooding
House floods can be costly but they are also preventable. With the right tools and information, you can save your home from thousands of dollars in damages!
Call us at 1.800.PROTECT (1.800.776.8328) to learn more about adding a water valve and/or water and flood sensor to your Guardian Protection security system.